Welcome to CitySeaCountry, a travel blog from Austria
Christina Leutner is an author, content creator and passionate travel blogger.
On CitySeaCountry she gives travel tips, especially on road trips, city trips, and adventures (outdoors). Preferred accommodations are in the upscale category as well as in the luxury segment. It doesn't matter whether these are classic hotels, in the form of glamping, or lodges. Most important is that she feels comfortable.
In addition to tips on traveling, Christina also writes about blogging and location-independent work.
Christina is the co-author of the travel guide Tyrol / 1000 Places to See Before You Die by Vistapoint (German edition).
She has also published Soul-Led: How to Follow Your Inner Compass to an Incredibly Fulfilling and Happy Life.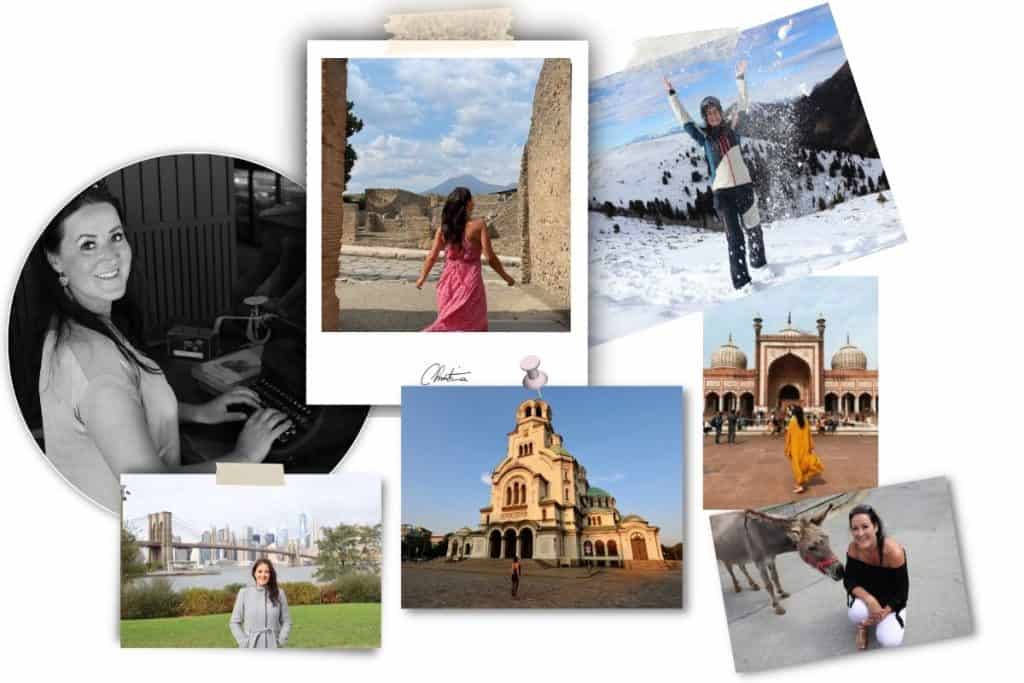 Why travel as a topic?
By nature, I'm a very creative, imaginative, and curious person.
I have been fascinated by traveling for a long time. When I was 14, I flew to California by myself to visit my relatives.
Ten years later, I taught two American girls as a private tutor on a catamaran (18 m long, 8 m wide) for 10 months.
The journey started in Croatia and went through the Mediterranean Sea, with stops in Sicily and Mt. Etna, an unplanned visit to Sardinia (I'm just saying: STORM!), Mallorca, Gibraltar, and Gran Canaria.
Then we sailed as part of a race across the Atlantic (= 15 days just sea around me and in the night millions of stars above me) to arrive in St. Lucia in the Caribbean for Advent.
We spent the next months on various Caribbean islands, Puerto Rico, the BVI's, Turks & Caicos, Bahamas, and then Florida.
Since then the travel bug hit me hard.
Now I travel around the world as much as possible, which is now possible due to my work as a professional content creator and entrepreneur.
Feel free to contact me if you want to work with me or just to say hello: [email protected]
Previous partners: