If you have a blog then there are certain tools and resources you definitely need. As there are so many blogging resources and blogger tools available, it's not easy to find the right ones. After 8 years of blogging and having online businesses, these are my favorite resources and tools I can't live without:
Best Blog Tools
What tools do you need to blog? To start out, there are some tools you will need. Others are optional and you can invest in them later. 
1. Blog Hosting Platforms
When I started with my blog I used Hostgator for it. Since I switched to SiteGround, my page speed increased, plus they have a great support team.
2. Theme for the Website (Blog)
I started with a free theme. Since then I bought themes because you can customize them to your liking, which is one thing, you will definitely want to do. I really like the Divi Theme as well as GeneratePress. CitySeaCountry right now runs on GeneratePress and I use the DiviBuilder that is included in the DiviTheme to create pages.
3. Email Provider
To create opt-in pages (lead pages) and to be able to send out newsletters with lots of value, I use GetResponse as an email provider service.
4. Blogger Graphic Design Tools
To create my graphics for my blog and social media I use Canva, as well as Desygner. They're both easy to work with, including many templates, photos, and design elements to choose from. Both come with a free version or as a paid version.
Besides Canva another graphic design tool is PicMonkey. It used to be free, but now you have to pay a fee in order to use it.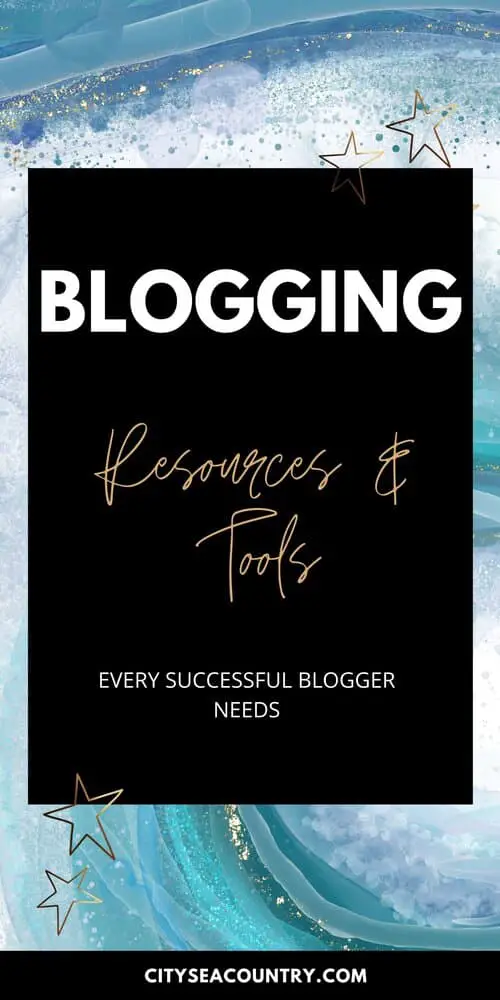 5. Being Organized 
I use Trello to organize my whole businesses: you can use it on your phone and on your laptop or PC and it synchronizes itself between the devices. The free version is enough to run even a big business. I love it to create my content plan.
6. Creating Ebooks in 2 minutes
I love this tool because I can create ebooks from blog posts in about 2 minutes. It's freaking amazing. My secret tool is Designrr. It is perfect for my long posts like How To Start A Travel Blog. You can download it and follow along the steps.
This tool also helps me to create ebooks in PDF, Kindle, iBooks (epub) and HTML by uploading a text or even a pdf I created. It's also possible to use it as a flipboard and you can create book covers.
7. SEO Tool
One of the best tools ever is Keysearch. It helps to find keywords, people are actually searching for. Keysearch shows you the monthly search volume, how competitive a keyword is and all the related keywords. If there is one tool you want to invest, go for Keysearch. It takes out all the guess work and helps you that readers find your content.
8. Social Media: Pinterest
Pinterest is by far my favorite platform. It is not really a social platform. Pinterest is a visual search engine and besides traffic from Google, it is the best and easiest way to get traffic from Pinterest.
To schedule Pins to Pinterest I love Tailwind. It's the only official app/platform you can use to schedule pins. If you want to give it a free try, you can use this link to test Tailwind.
9. Earn money from Ad Displays with Ezoic
Ezoic is a Google certified Publishing Partner where you can sign up to for free and make money via ads. If you are currently on AdSense you might want to consider to change to Ezoic because the earnings are higher.
I'm very happy with them. When you have 11,000 visitors per month you can apply and earn money with it. You can also start opening your free account right away.
10. Make money with affiliate links (promote companies and earn a commission)
The best and easiest way to make money with a blog is by including affiliate links. You sign up for a partner program, use your specific link, and every time a reader buys via this link you earn a commission.
If this sounds overwhelming, I can highly recommend you signing up with Travelpayouts. You sign up once (for free) and you can promote brands like Booking, Agoda, TripAdvisor, RentalCars, Viator, GetYourGuide, among many other tour and ticket companies.
11. Wise (Transferwise) – receive and send money internationally
To receive money from my various Amazon Associates (partner) accounts, from Ezoic and other affiliate platforms I opened a free account with Wise (formerly known as Transferwise). What is amazing about it is that they have no fees like PayPal and their currency exchange rates are a lot better than anywhere else.
You can check out Wise here. Highly recommended for receiving and sending money.
Want to learn more about blogging and running a business? ∇
READ MORE:
HOW TO START A TRAVEL BLOG FROM SCRATCH – A STEP BY STEP GUIDE
HOW TO START A TRAVEL BLOG AND MAKE MONEY
BEST CAMERA FOR BLOGGING (AND VLOGGING) GUIDE
HOW TO WORK FROM ANYWHERE IN THE WORLD: THE ULTIMATE FREEDOM LAPTOP LIFESTYLE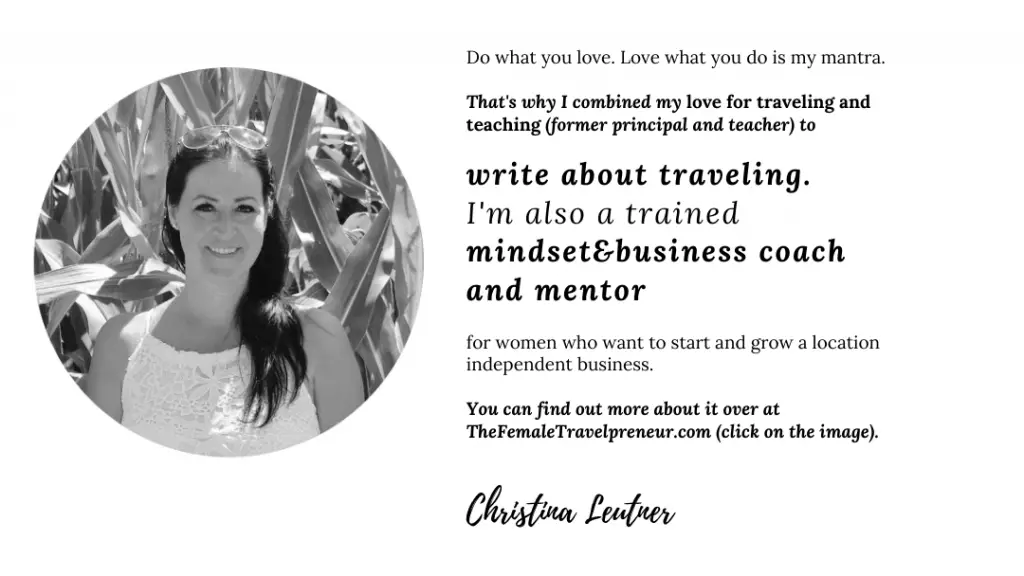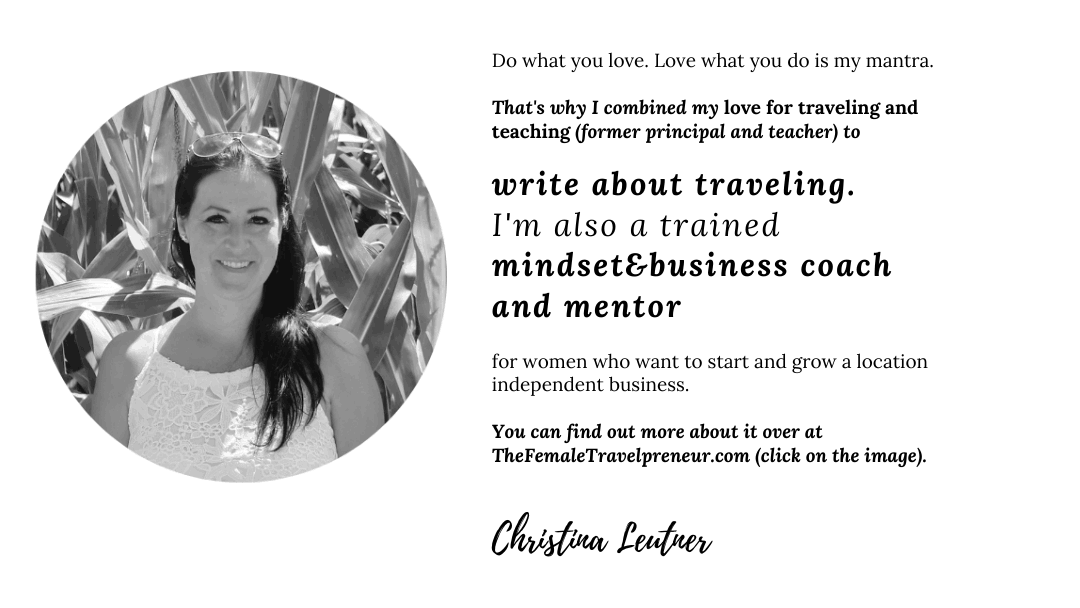 Disclaimer: CitySeaCountry is a participant in the Amazon Services LLC Associates Program, an affiliate advertising program designed to provide a means for sites to earn advertising fees by advertising and linking to amazon.com and its partners. Amazon and the Amazon logo are trademarks of Amazon.com, Inc. or its affiliates. 
Affiliate advertising is used on this site. When purchasing via a link,  I will receive a small commission, but you don't have to pay more for the item.
zuletzt aktualisiert am November 28, 2022