Kayaking the Verdon Gorge in the Provence in South France is a great experience to explore one of the largest European canyons.
The Verdon Gorge in the Provence, France is one of the largest canyons in Europe. With a length of about 21 km and a depth up to 700 m it is an impressive sight.
Even more impressive is the turquoise water of the Verdon. It winds sloooowly through the canyon.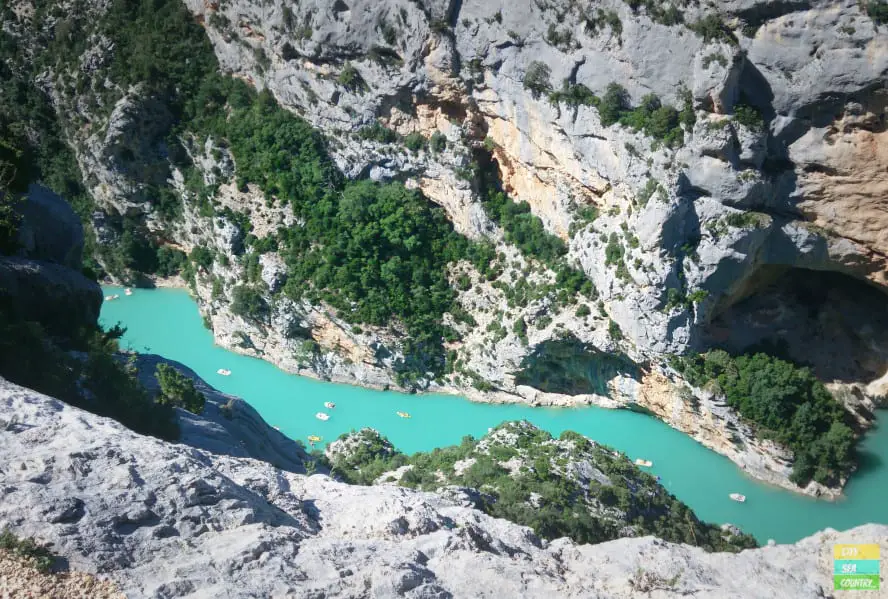 During our Road Trip along the Lavender Route in the Provence we stopped at the Lac de Sainte-Croix. Right at the beginning of the Verdon Gorge.
After a turbulent night (weather wise) at the Lac de Sainte-Croix we rented a kayak. We thought this would be the perfect fit for us. A little workout included.
You would be surprised how hard it can be if you do it the first time. We took a kayak for two and first it was hard paddeling forward. I have to commit it was my fault. 😀
I am glad no one knew us. The first hundred meters were a pain in the butt.
We were zig-zagging until we reached the bridge. The connection between the Lac de Sainte-Croix and the Verdon Gorge. Suddenly we made our way through the canyon and it worked out pretty well.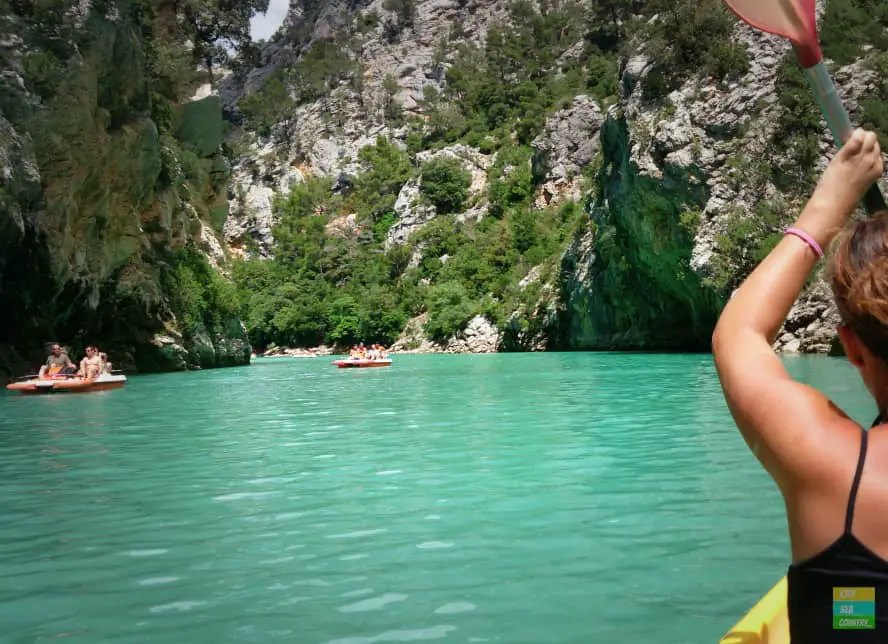 How deep the river is was hard to figure out but definitely deep enough. Later in the afternoon we watched some crazy guys jumping from the cliffs and even the bridge. (You can see a picture of this crazy dude here)
Along some waterfalls and the cliffs of the canyon we had to paddle back way to soon. Especially during summer you feel like being in the middle of rush-hour. Passing by Japanese, all armed with iPads we went back to the shore.
Renting a kayak or boat for a Verdon Gorge Tour
If possible avoid renting a kayak around noon. Get up early and rent your kayak in the morning.
You have a chance to rent the kayak longer than one hour. It´s not possible to see the canyon in one hour. It gives you a great overview but it would be nicer having time to stop at the shore or for floating around.
The prices for renting a kayak are reasonable and it´s definitely recommended.
Besides kayaking you can also rent a boat to explore the canyon.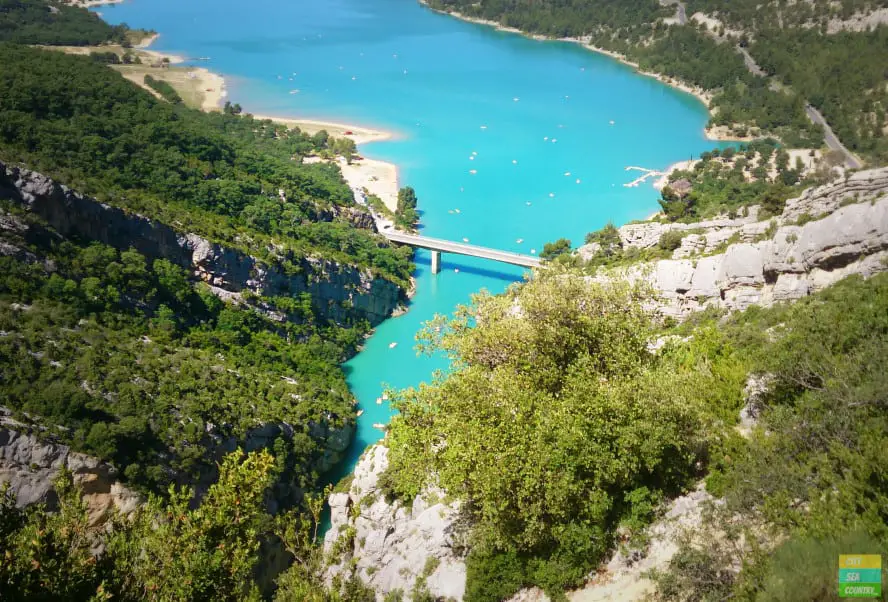 Would this be something for you or don´t you like being on the water?
To book a trip to the Verdon Gorge click here: Verdon Gorge
You might also enjoy:
Swimming and Cliff Jumping at the Cascades Du Sautadet (Provence, France)
Road Trip Along The Lavender Route (Provence, France)
This article contains affiliate links. If you purchase via a link I will receive a commission. You won't pay more for it.
zuletzt aktualisiert am February 24, 2023