Close to the pittoresque village La Roque-sur-Cèze in the Languedoc-Roussillon region in the South of France are the Les Cascades du Sautadet (Sautadet Cascades). They are waterfalls and crevasses formed by the river Cèze.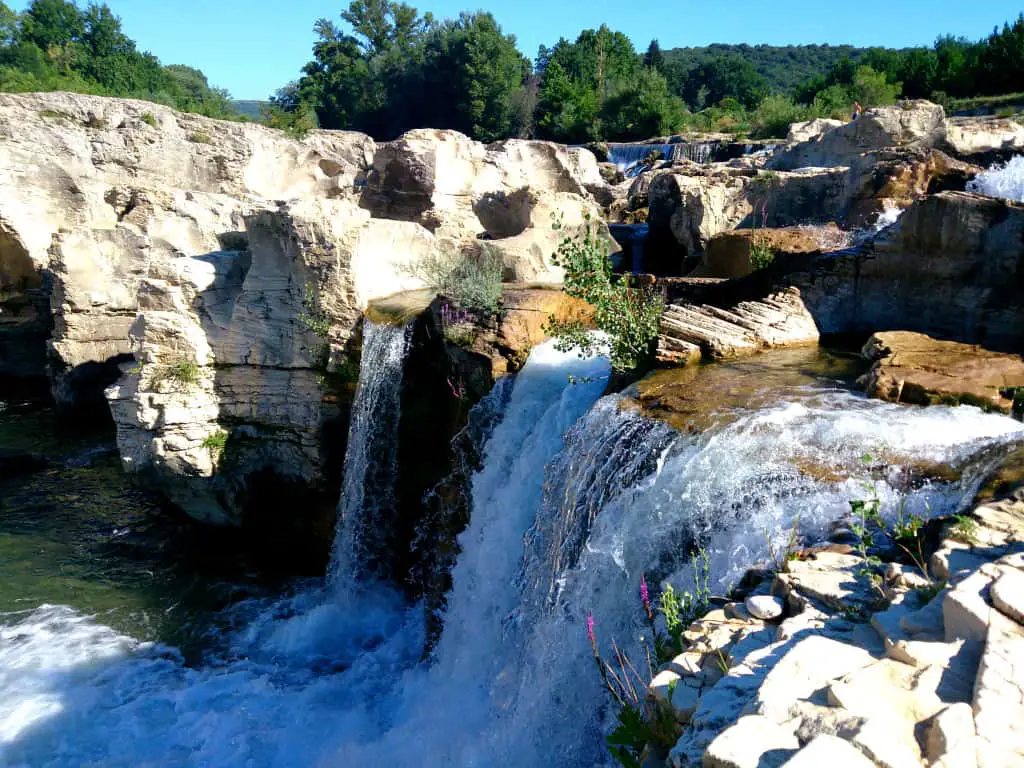 Perfect for jumping into the dark water or climbing carefully along the rocks and waterfalls and for swimming too.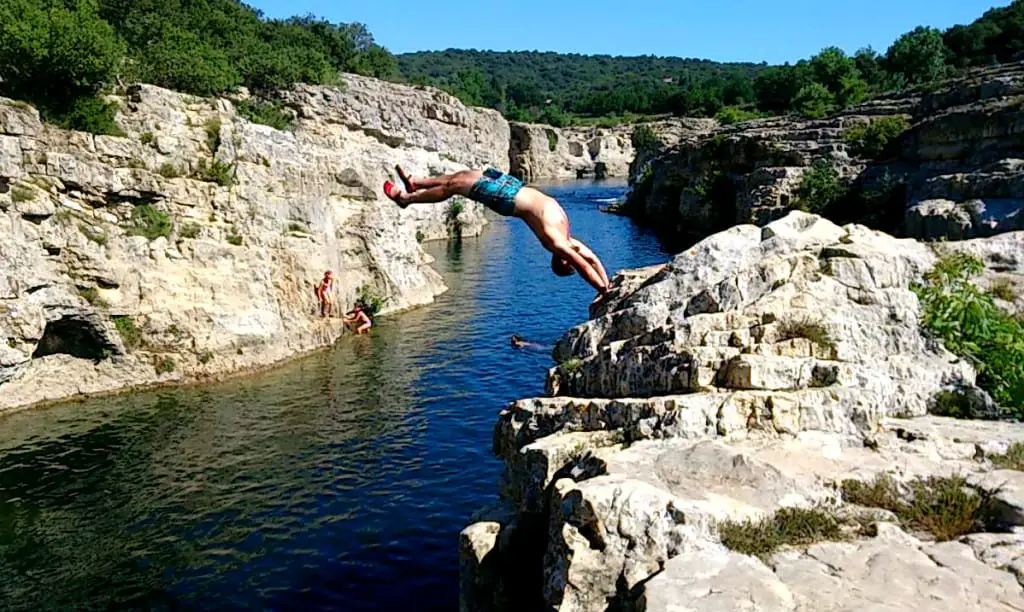 The best is to wear neoprene shoes. Especially in the area of the waterfalls the rocks have some sharp edges.
We arrived in the evening at La Roque-sur-Cèze and stayed at a parking spot. In the morning we walked to the waterfalls. In the morning it´s pretty quiet here and possible to find a perfect place for the bath towel.
The natural pools in the middle of the waterfalls are awesome. Perfect sitting area in the water with a beautiful panorama.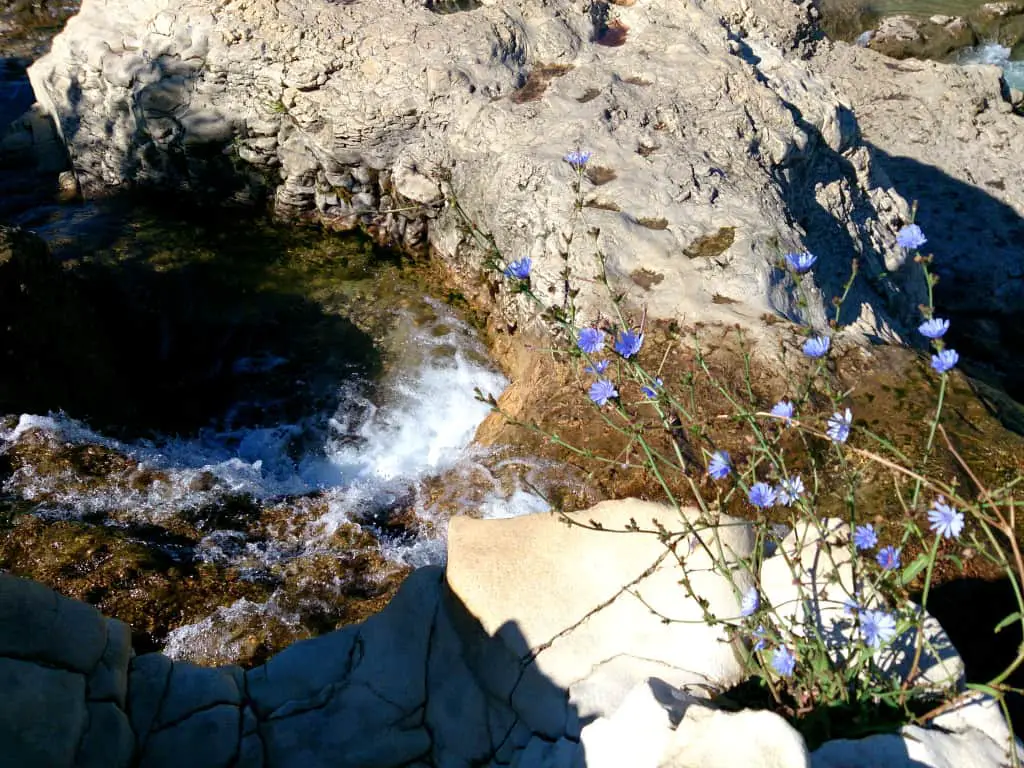 The water, especially at the end of the Cascades is almost black and great to jump into.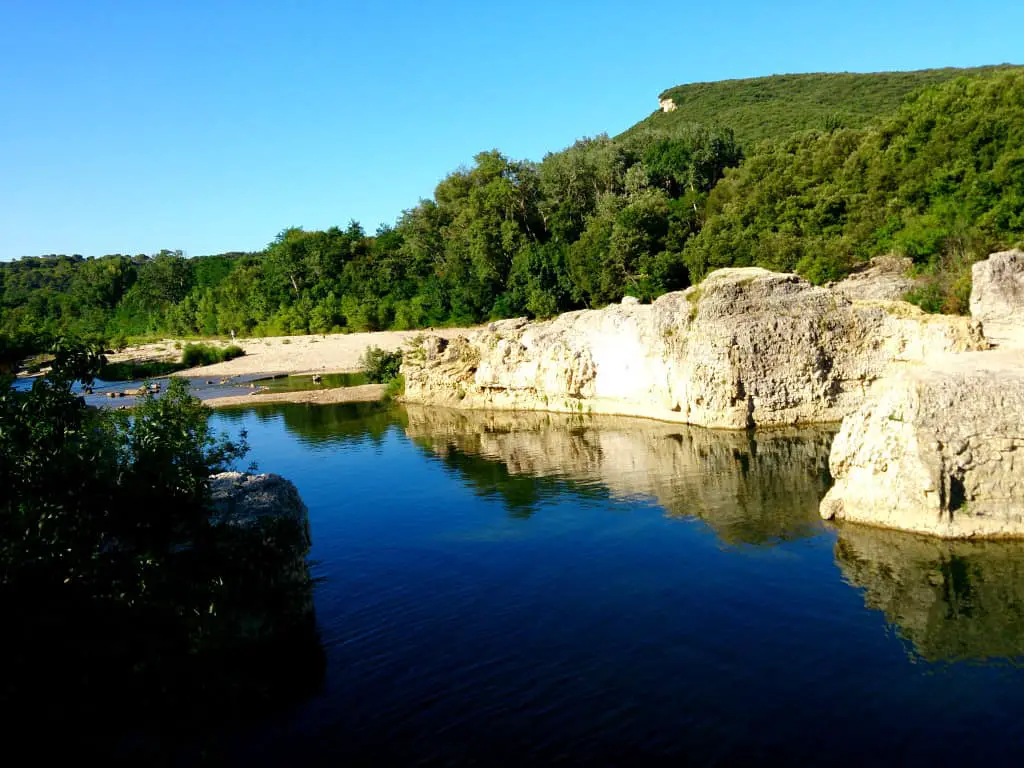 At the beginning of the cascades the water is clear and because of the dam perfect for swimming. I float along the channel while watching the waterfalls.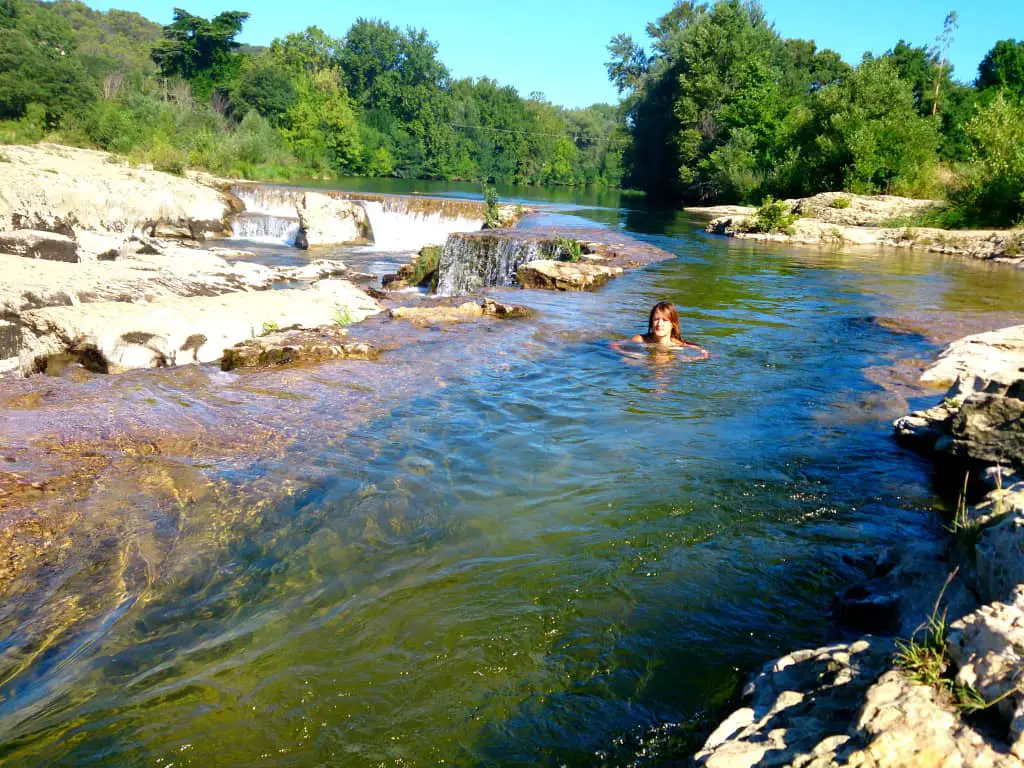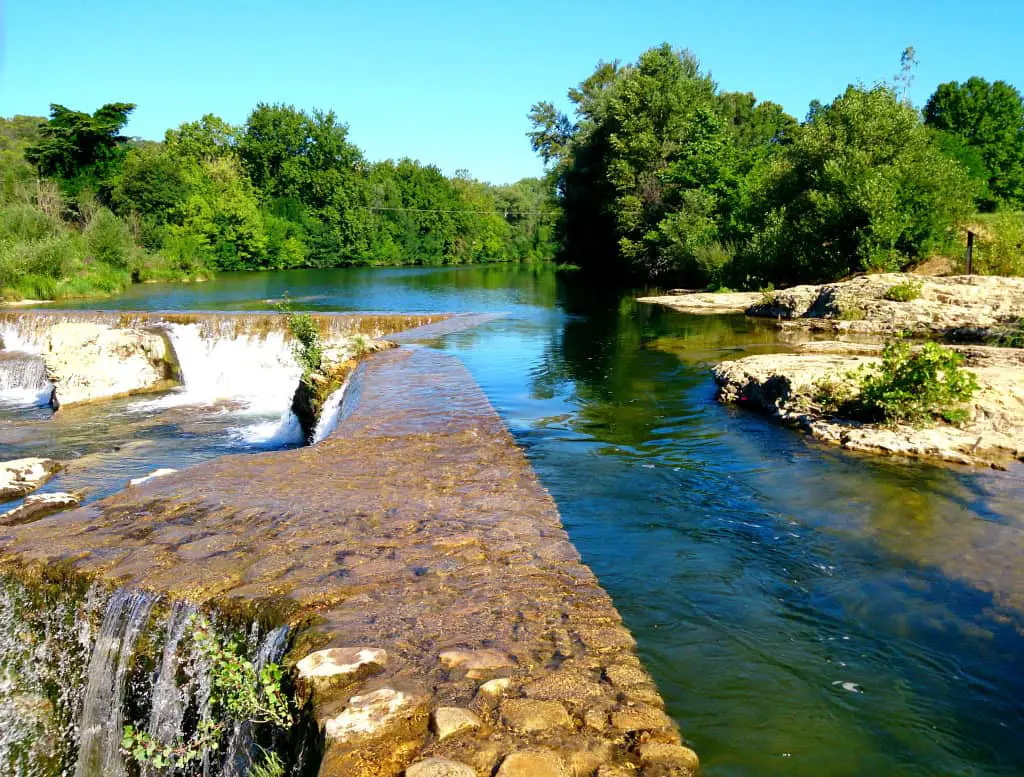 The refreshing water comes handy after our tour in the Provence along fragrant lavender fields, deep canyons and turquoise water.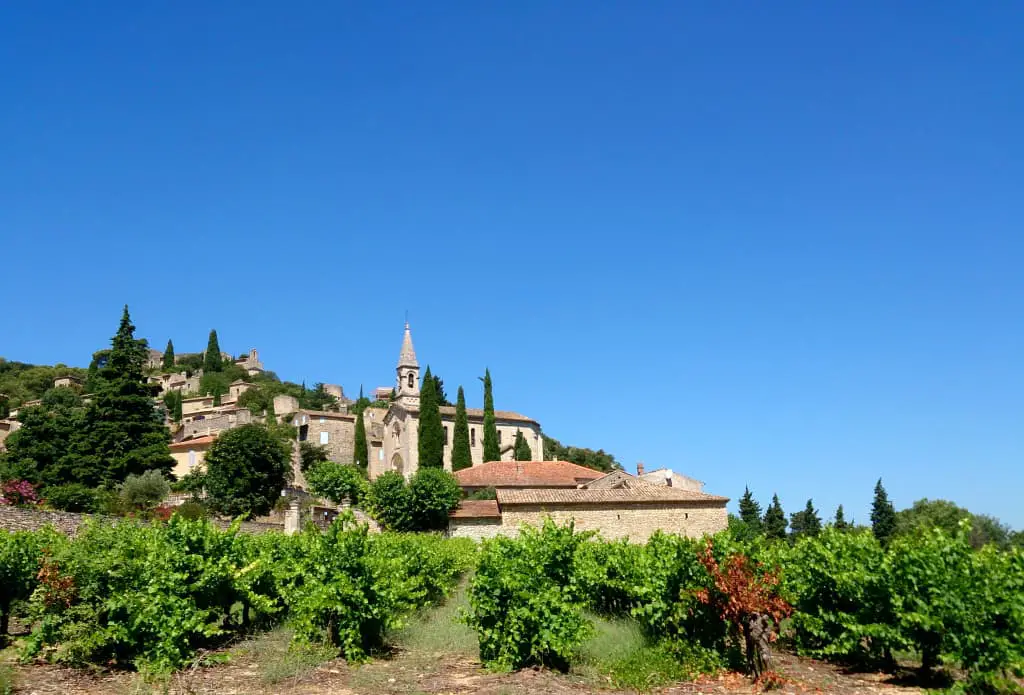 Parking: Below the village La Roque-sur-Cèze. Therefore you have to cross the narrow bridge and turn immediately right. Or before crossing the bridge to turn left and follow the road until you spot the parking area on the left side.
Toilets are at the parking area.
There are no catering facilities at the Cascades du Sautadet.
Conclusion:
Couples, families or solo. We think everybody will have fun at this natural wonder. At the end of the cascades it´s the perfect place for families with kids. The water is quieter and shallow in some parts. The natural pools in the middle of the waterfalls are inviting to take a seat. Swimming, climbing and cliff jumping: everything is possible.
To us it´s one of the most beautiful places in the South of France.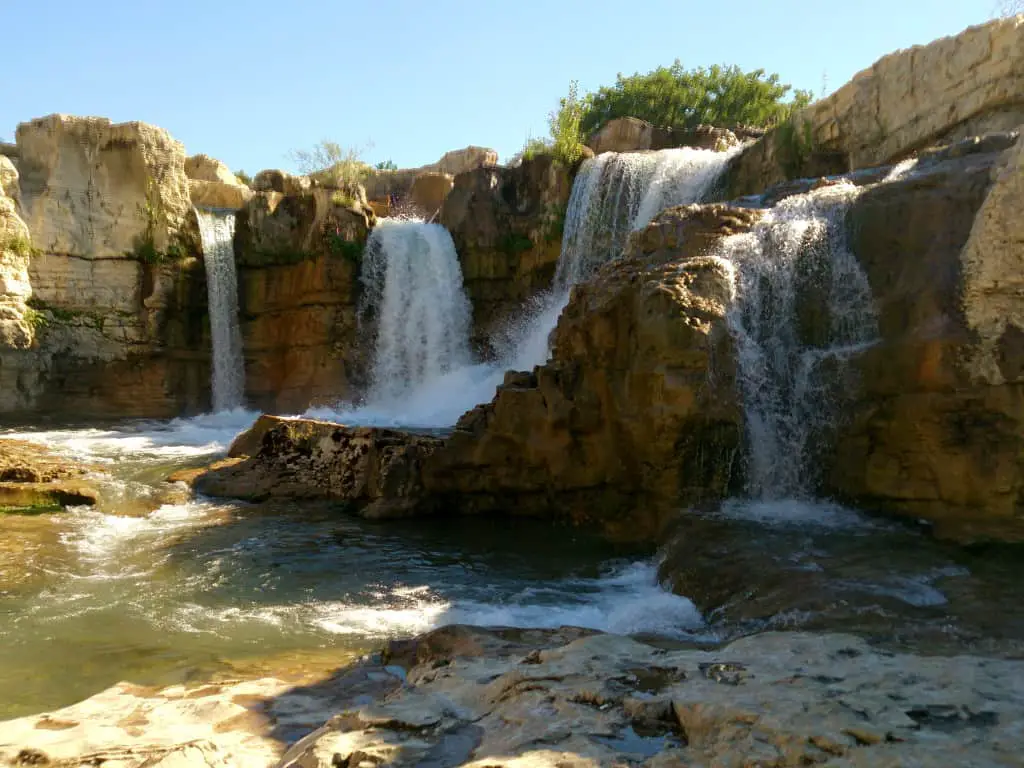 More extraordinary places and routes in the South of France are here ⤵: