Do you feel the same? Sometimes, especially when the last vacation was a while ago, you have this yearning. A yearning of a different place. You start looking at pictures you took a while ago. You see landscapes and places on the web. Sometimes you skip or scan over and then: Bam! Your eyes stop.
Something catches the eye. The color. A certain feeling. A detail.
And you start daydreaming. Dreaming about the moments you experienced there. The smell, the wind in your hair. The sun is warming your skin. You feel fabulous.
Or you think about, how it might be there, or what you could experience.
Dreaming about…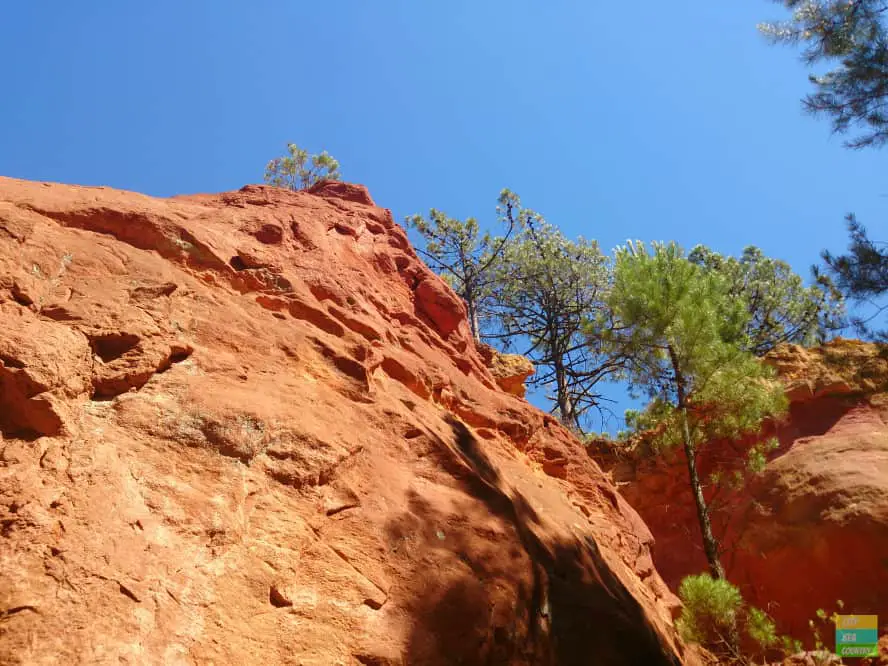 Roussillon – Ocher Town in South France
Roussillon is a little town in the region Provence-Alpes-Côte d'Azur in France. Built on ocher, the town has only over 1000 inhabitants. Small bakeries, patisseries and restaurants are door to door. Crowded by tourists.
The street along Roussillon is partially a one lane. Only cars and motorcycles are allowed. Mobile homes have to park outside Roussillon.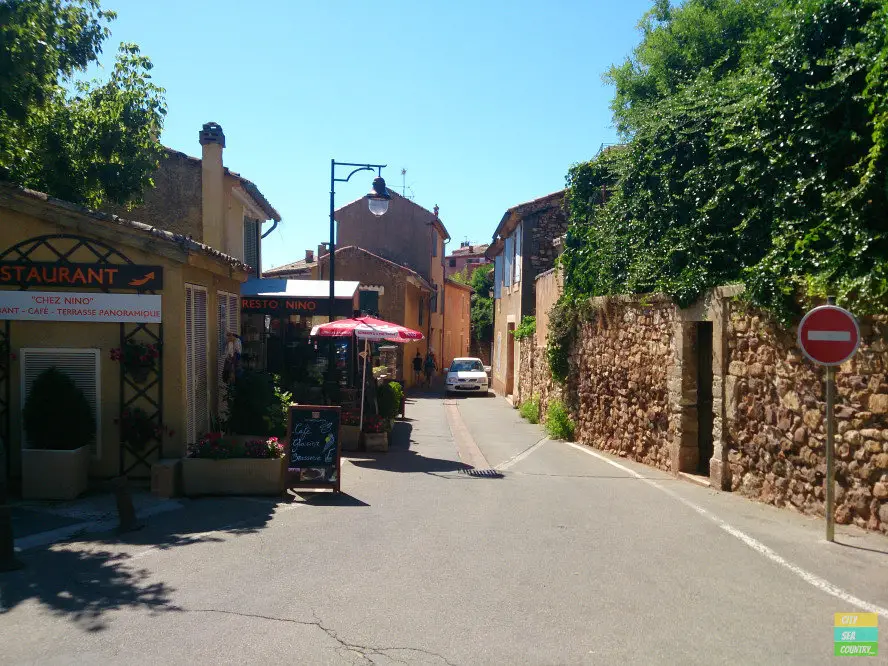 The area around Roussillon is a national park. It´s where the picture on top was taken. The red ocher walls as well as the yellowish brown cliffs are the eyecatchers. We enjoyed our time outside of Roussillon in the middle of the nature. Less tourists – more tranquility.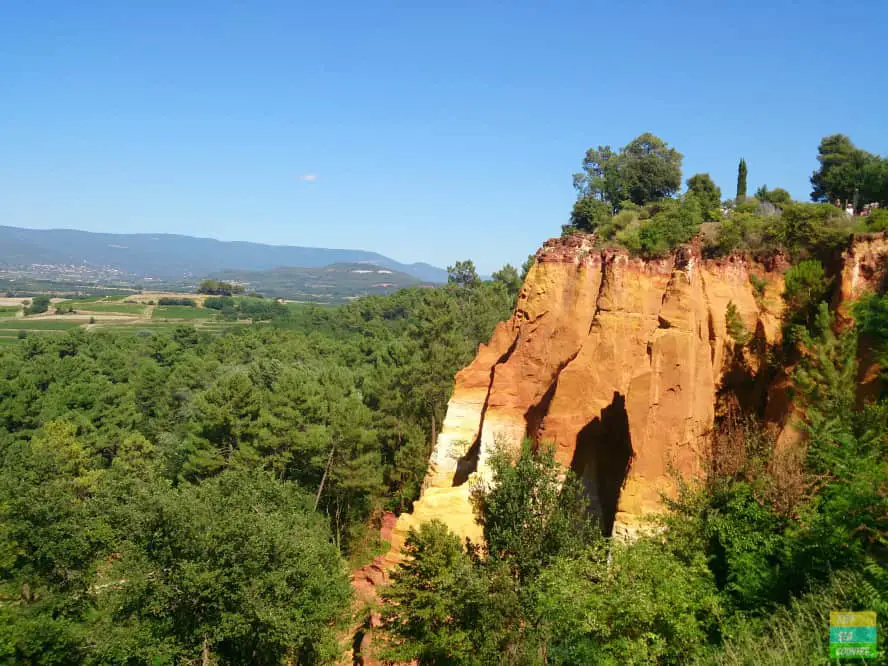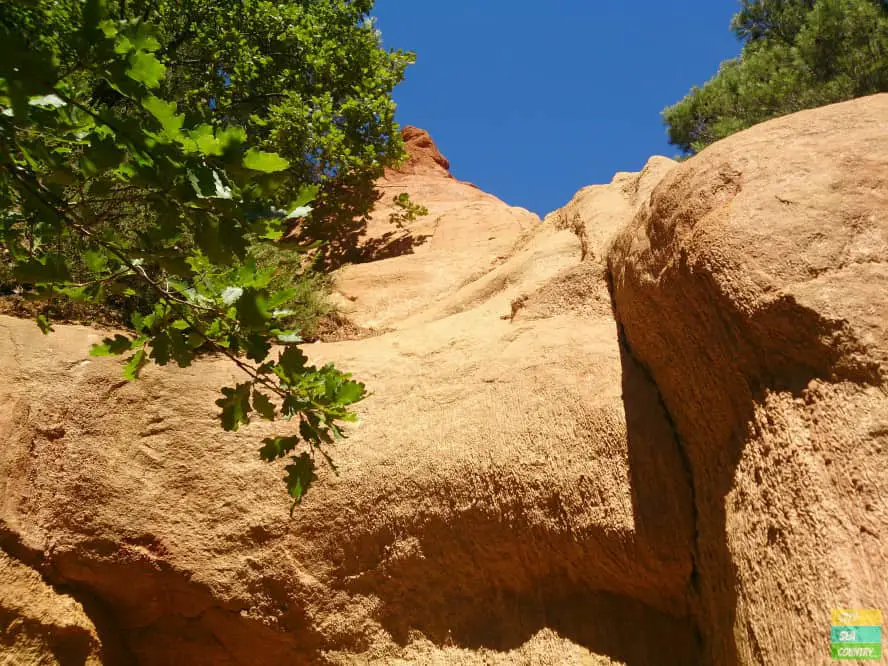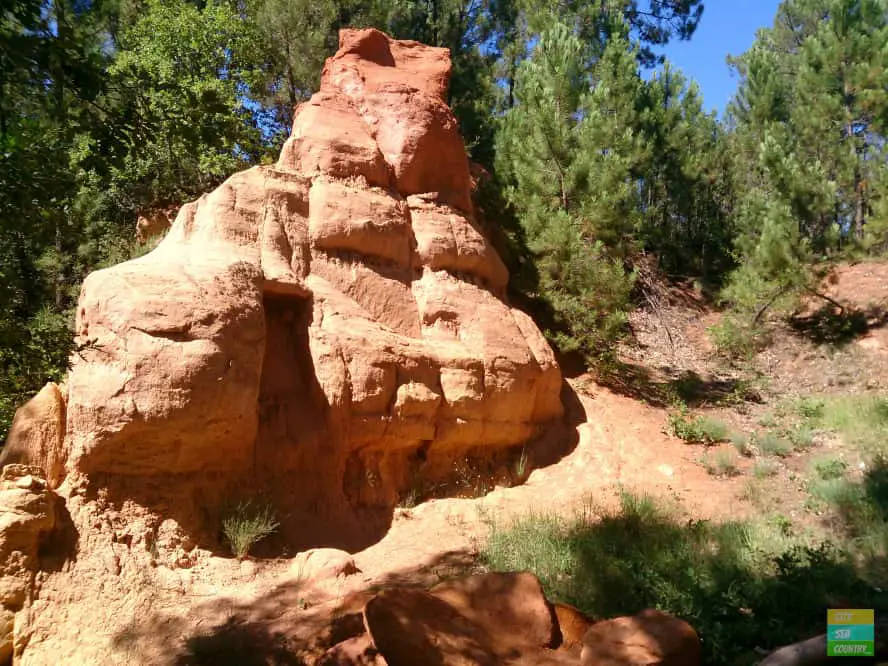 If you are visiting the Provence you should definitely stop at Roussillon and maybe you will be dreaming about it too. 😉
What else can you do and see close to Roussillon? Find out by clicking on the link below :
ROAD TRIP ALONG THE LAVENDER ROUTE
KAYAKING AT THE VERDON GORGE – ONE OF THE LARGEST CANYONS IN EUROPE
SWIMMING AND CLIFF JUMPING AT THE CASCADES DU SAUTADET
zuletzt aktualisiert am December 22, 2022