If you followed me the last couple of days on Facebook or Instagram you know I was at the Kleinwalsertal in Austria. A valley Thomas and I visited already last year during the gourmet days and a valley I like to visit not only during an invitation from the tourism board.
As an Austrian, hiking is nothing new and nothing unusual. We are surrounded by the Austrian Alps and we hike as often as possible.
In the Kleinwalsertal valley I tried some unusual hiking ideas you should also try at least once in your life. (bucket list alert)
And if you´ve never been there, well, then it´s time. 😉
Green Feet And A Green Thumb
Hiking Barefoot With Florian
I love being barefoot during summer but I never hiked barefoot. Our guide Florian Geis showed us the best places in the valley while being mind-ful. First I walked through the Schwarzwasserbach, a creek with cold mountain water.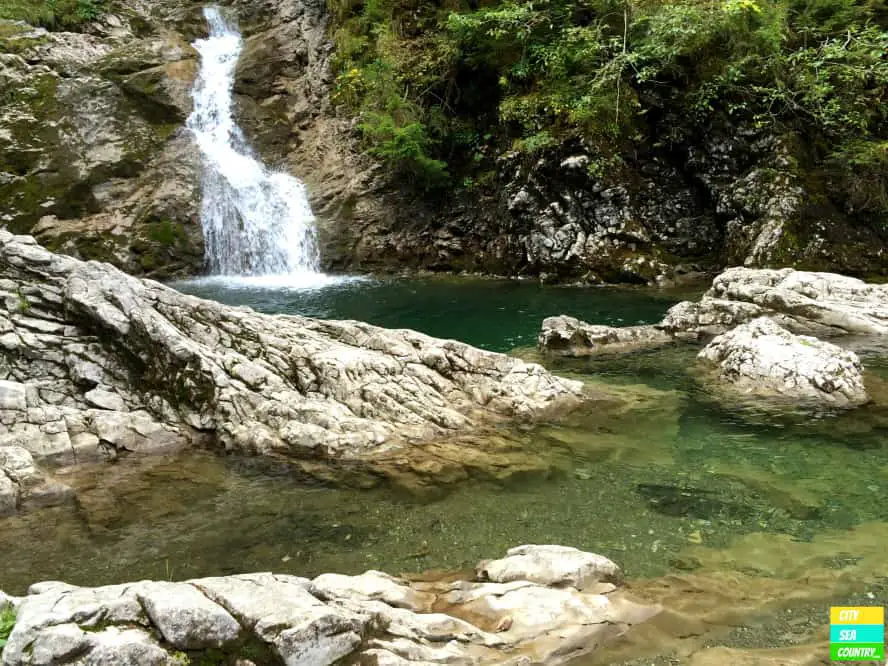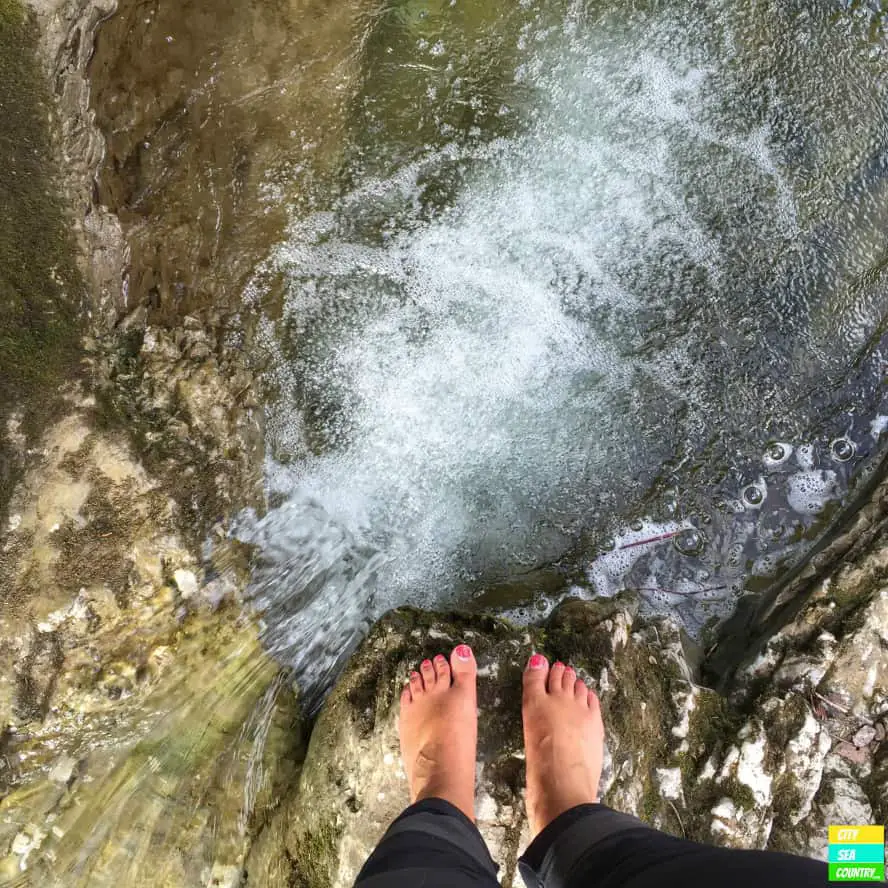 While taking pictures and filming with the GoPro I lost my guest card after a minute in the water. Too bad it was too cold to get into the deeper water, where it sunk. With the guest card I was able taking the bus along the Kleinwalsertal for free. (Not anymore). 🙂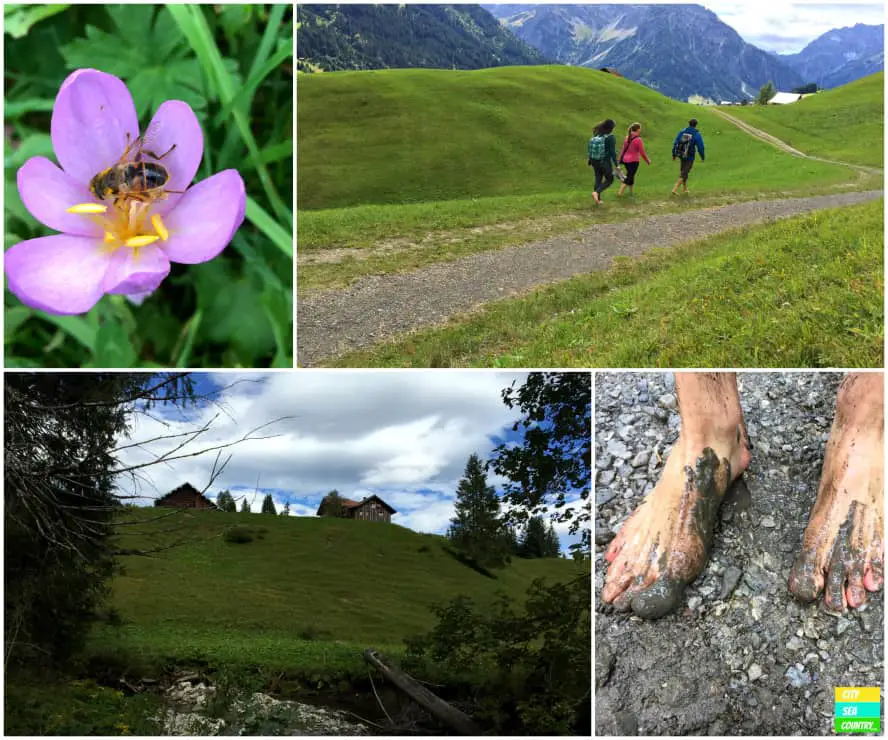 With Elena, Fee and Lara I walked barefoot over little stones, through mud and moss. I really enjoyed it after my feet got used to the stony ground.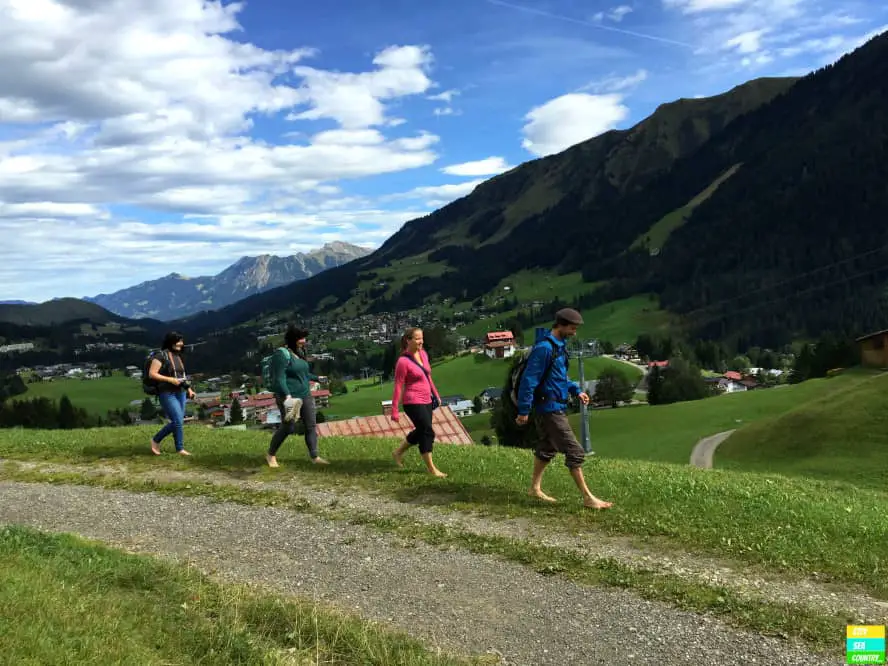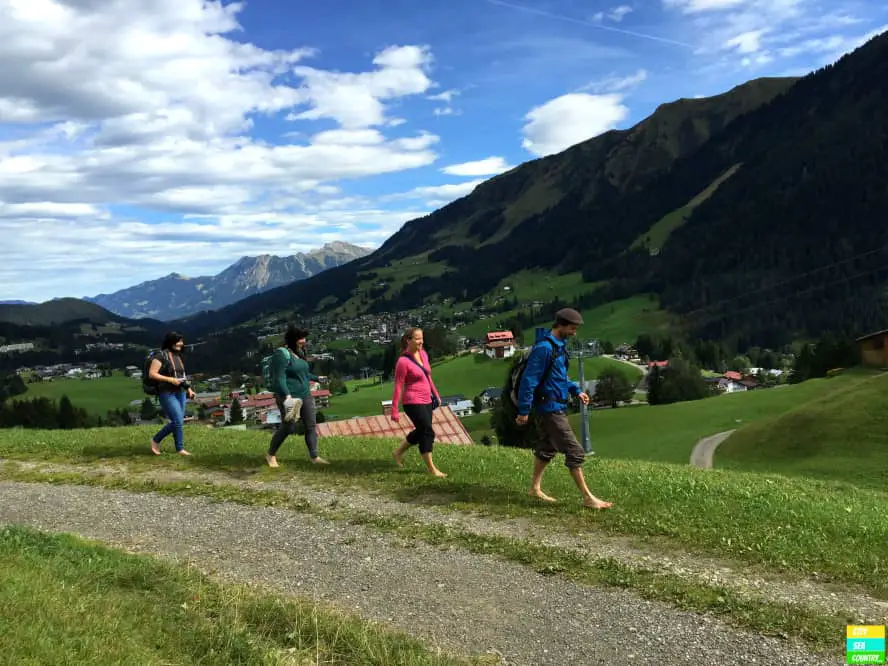 Hiking barefoot was a relaxing feeling and after this experience with Florian from Wege zum Sein I´m sure I will hike and walk barefoot more often.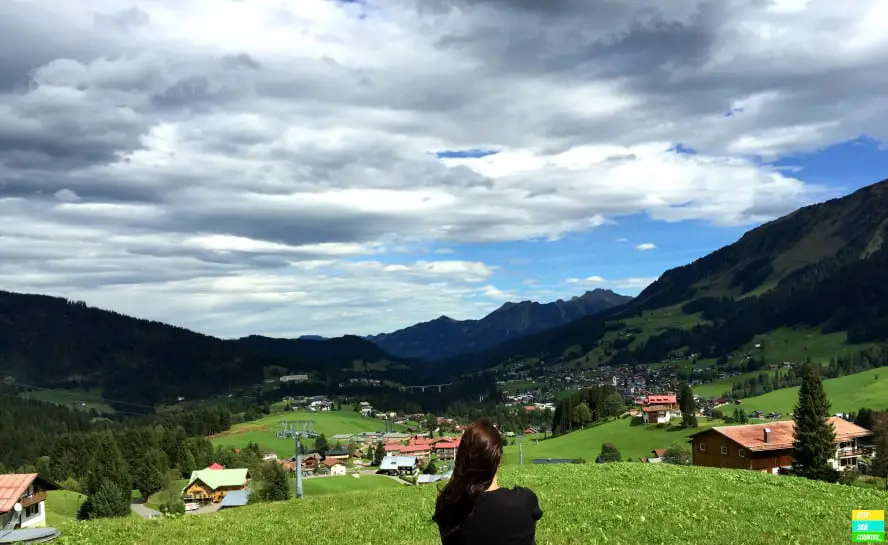 Walking & Herb Workshop
After a warm morning walking barefoot the weather turned cold in a couple of hours. Hiking now with shoes again was shorter than planned. It started raining and Lydia was only able to show us a couple of herbs along the path. We had to start the herb workshop earlier but that wasn't bad at all.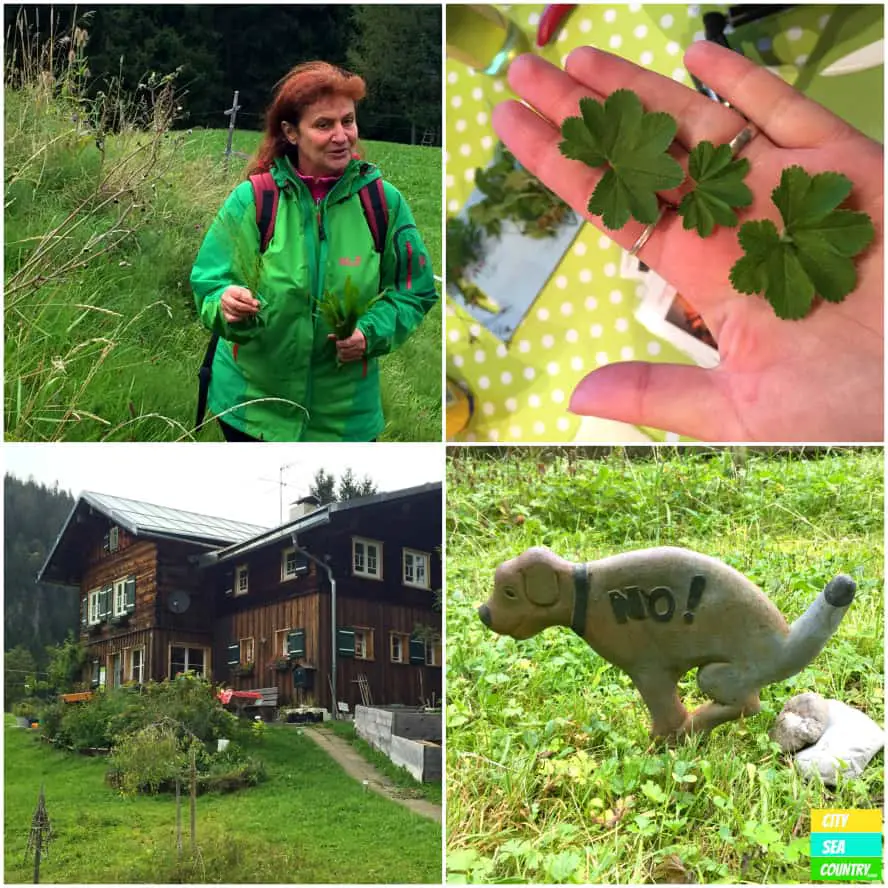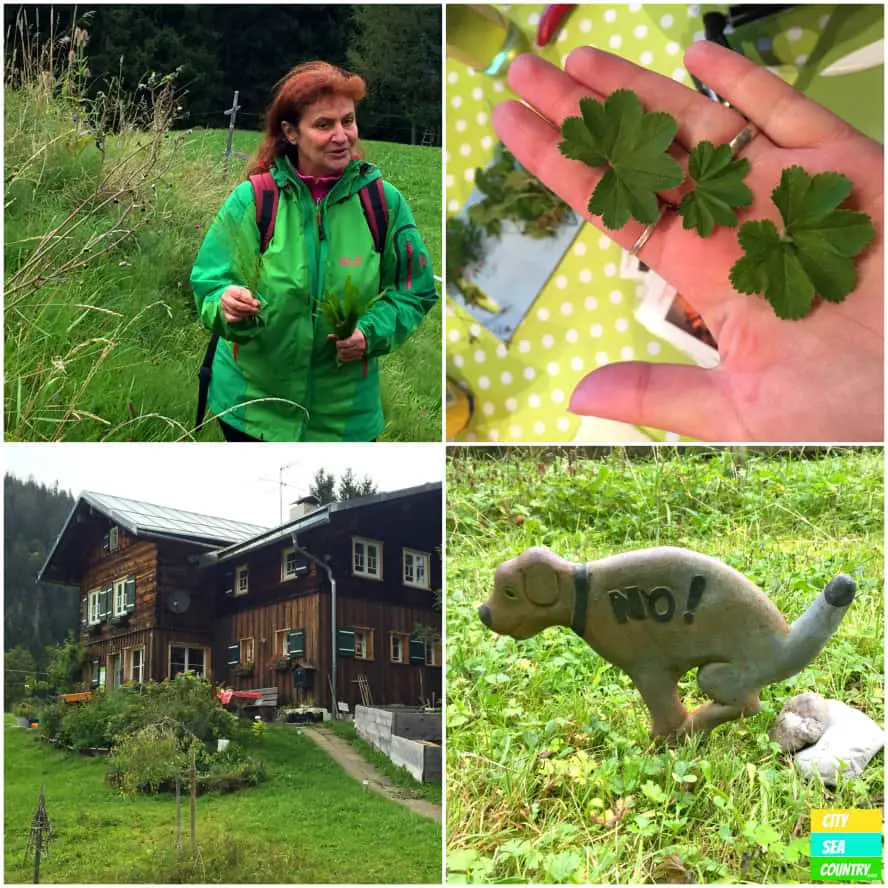 We had more time making our own healing salve and a herbal peeling. I enjoyed watching Lydia making the products and loved it even more when I was able to cut and grind my own herbal products.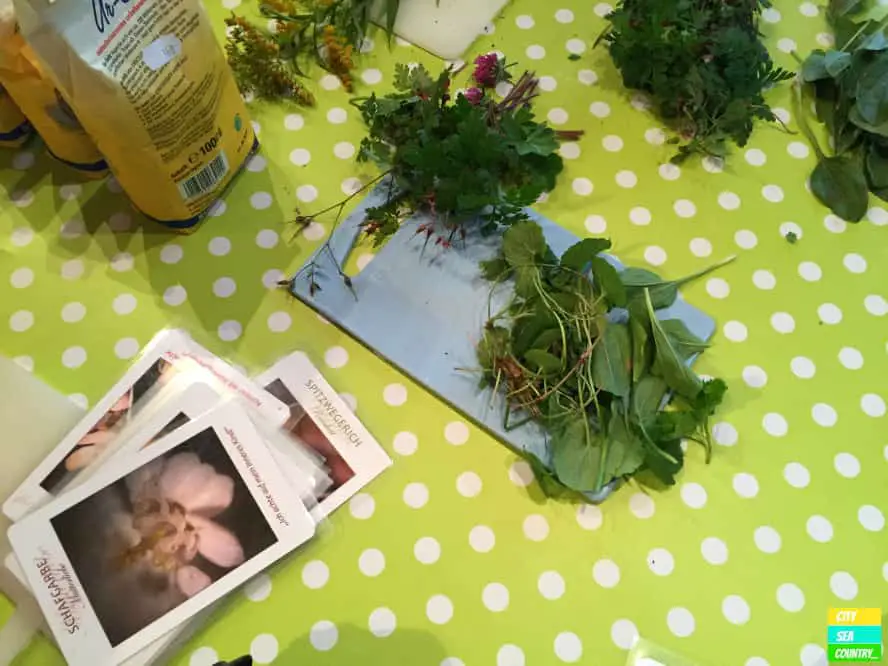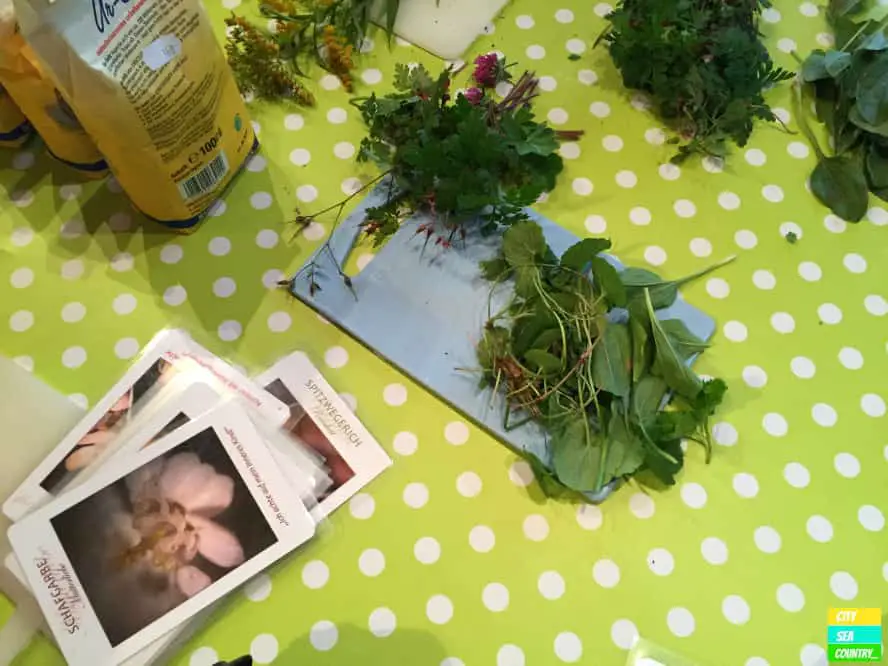 It was a fun day at the Kleinwalsertal and I learned a lot. If you see me flying around one day on a broom don´t be surprised. Maybe I will be a (herb) witch soon too. 😀
Here´s our video about the Kleinwalsertal. Enjoy (in HD for best results):
If you like nature as much as I do I can highly recommend hiking barefoot and doing a herb workshop. I will visit Lydia from Alchemilla Montana again, learning more about healing and cooking with herbs.
Thanks to Kleinwalsertal for the invitation. The opinions are ours.