Vacation and bad weather? Doesn´t sound good.
During a weekend in the region Tyrol West I didn´t care about the weather.
I even enjoyed it because of a (some) special reasons.
We planned taking the Venetbahn in Zams up to  2200 meters altitude to hike the Genussroute Tiroler Edle. We wanted to hike to the Goglesalm (hut) and look for the Grauvieh, a special breed. The milk from this cow is used for the chocolate Schokolade "Tiroler Edle"  which we tasted and tested in Landeck. #nom (You can read more about the special chocolate here)
So why was I pleased with the bad weather during a vacation in Tyrol, Austria?
Because we were able to see the Zammer Lochputz in Zams. It is a gorge and I am fascinated by walking or kayaking along gorges.
If bad weather is involved during a stay in Tyrol here are some ideas to enjoy your day:
Bad Weather Ideas For Tyrol West
Zammer Lochputz in Zams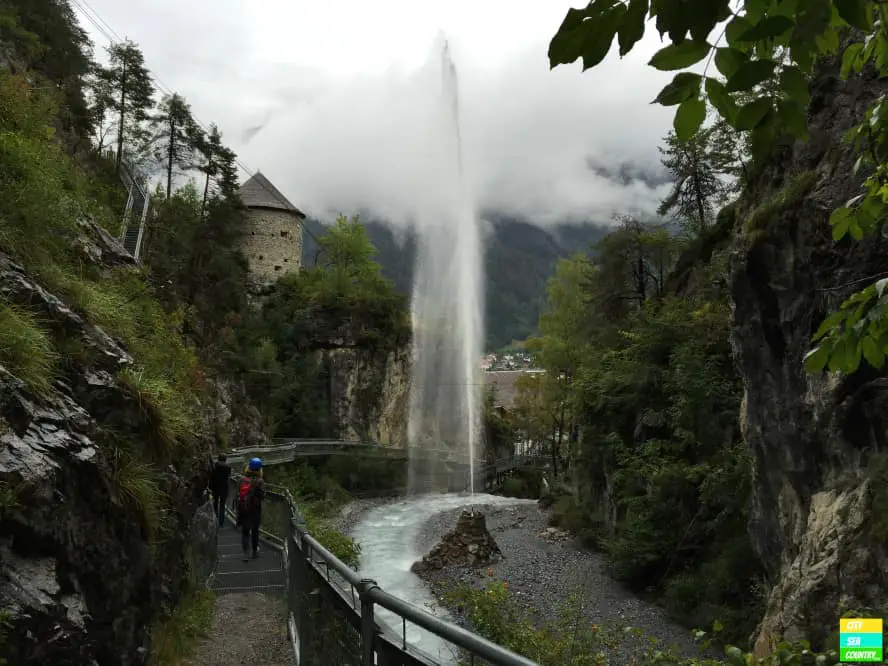 Since 10 years it´s now possible walking the "Zammer Lochputz" gorge in Zams. 200 steps have to be mastered during a walk inside the Lötzklamm gorge.
About 1000 to 2000 liters of mountain water are flowing down this gorge every second…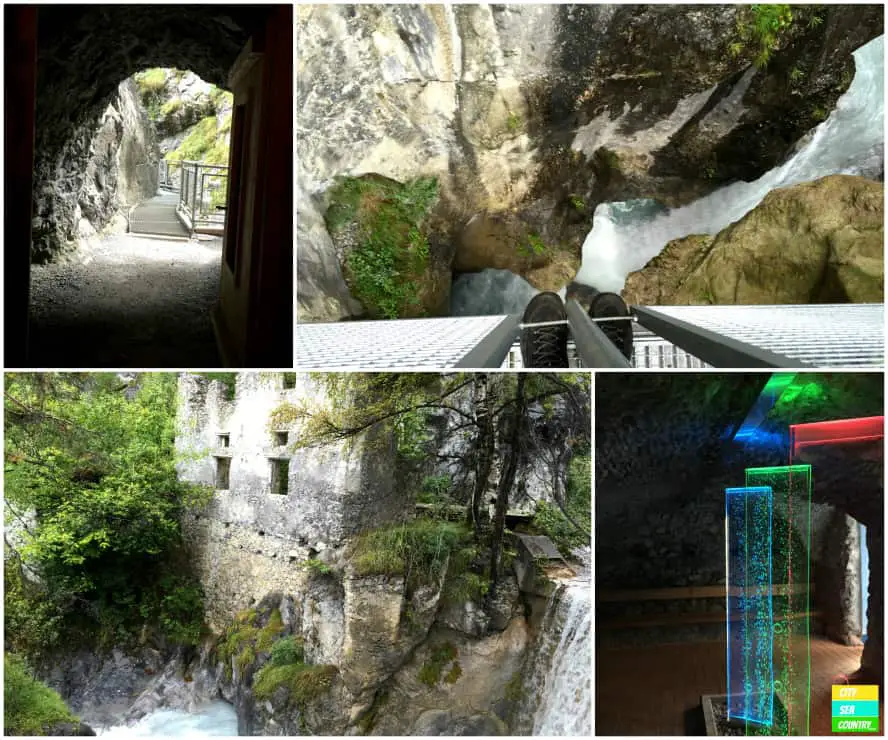 While walking along the Lötzklamm you can listen to a tale about the Zammer Lochputz and walk through a tunnel. As you are protected by the tunnel or most of the time by the rocks above (and your helmet), the weather doesn´t matter.
Castle Schloss Landeck
From the Hotel Schrofenstein**** in the center of the town Landeck we walked in about 15 minutes up to the castle Schloss Landeck. Built in the late 13th century it was a court seat until it was changed into a popular wedding location, museum and place for exhibitions.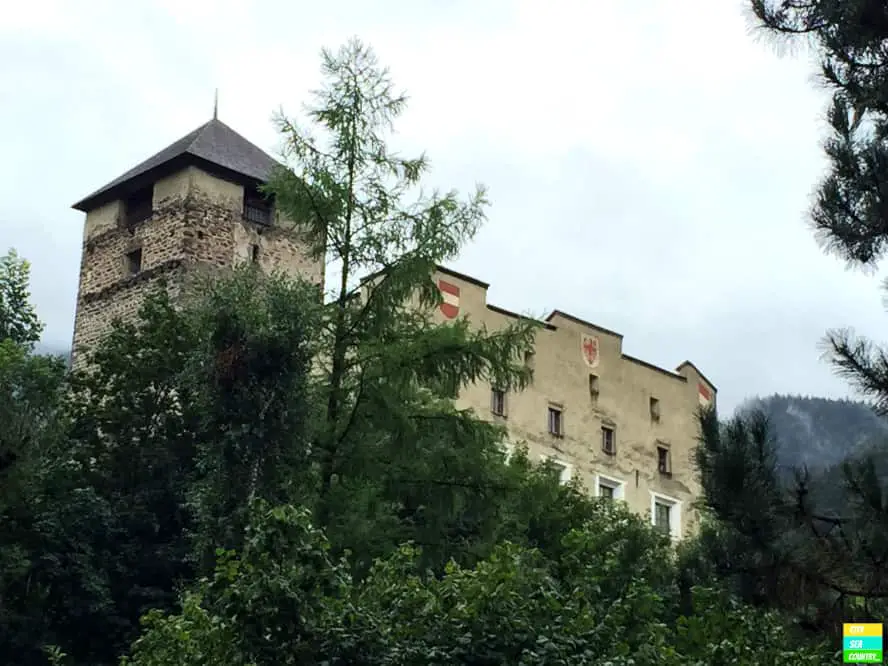 To be honest, I am not a fan of museums. But the Schloss Landeck offers all kinds of things to see and the view from the top of the tower is interesting enough to enjoy some time in the Schloss Landeck.
In one of the rooms you can see my highlight of Schloss Landeck. A 6 meter long nativity scene with moving parts.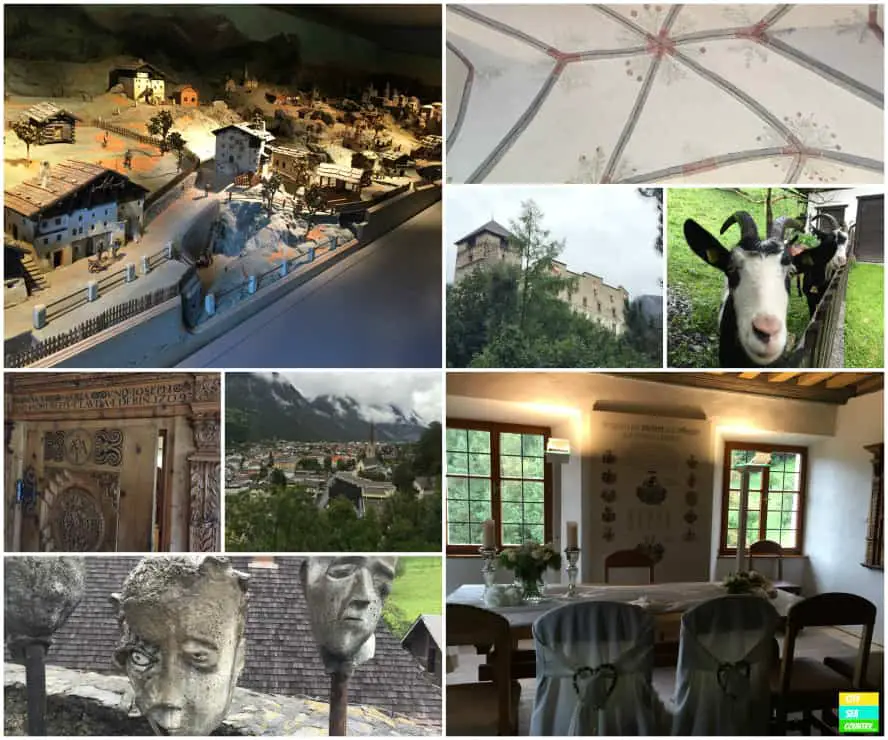 And if there is still enough time and bad weather you can always have some local food like Tiroler Kässpatzn, chocolate or a Tiroggl bread with some butter on it. 😉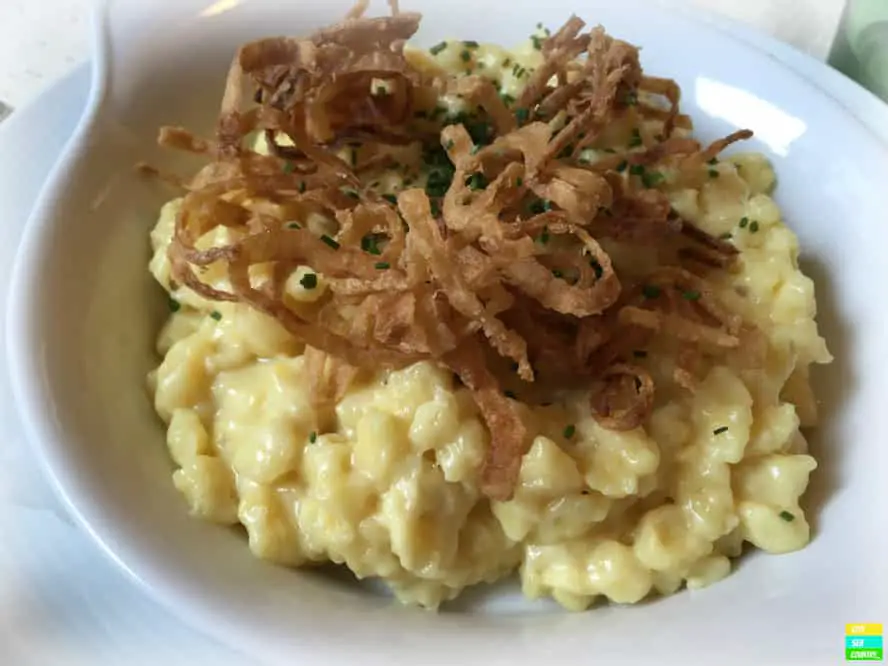 And if that´s not enough for a day in the region Tyrol West we have more ideas here.
What are your ideas for bad weather days during a vacation?
You might also enjoy:
TIROL WEST = FOOD LOVERS PARADISE
Thanks to Tirol West and the Hotel Schrofenstein for the invitation. The opinions are as always ours. This article contains affiliate links. If you buy via a link I receive a commission but you don't have to pay more for it.
zuletzt aktualisiert am December 21, 2022