The Waldviertel is a part of Austria close to the Czech boarder. It is known for deep, lush forests, great landscape and awesome food and beer.
Along the Waldviertel is a 230 km long hiking trail called the
Hiking Trail Along The Lainsitz
The river Lainsitz starts in the Austrian town Karlstift, flowing along the Waldviertel to the Czech boarder in Chlum.
The 230 km long trail is divided into 4 daily stages.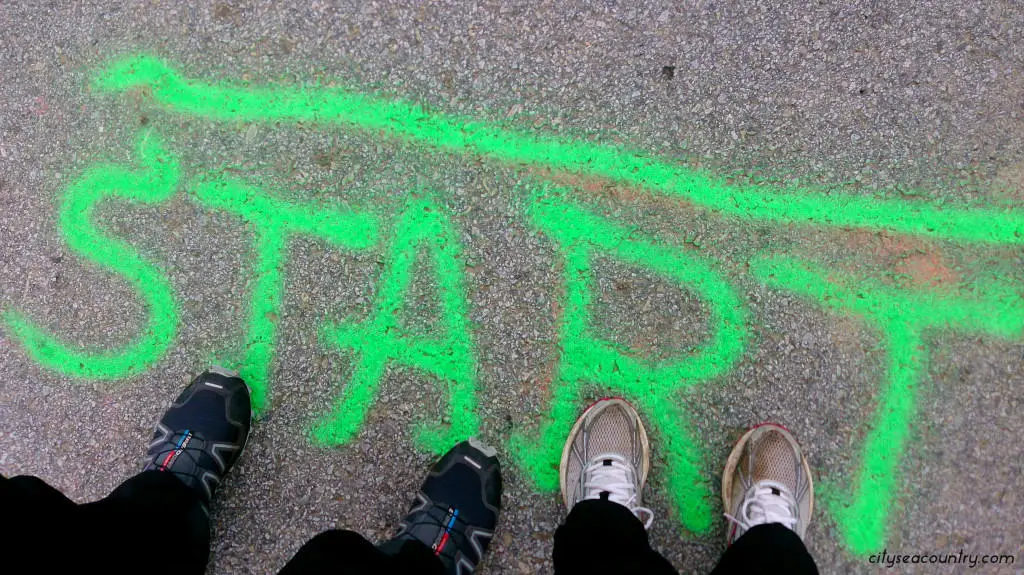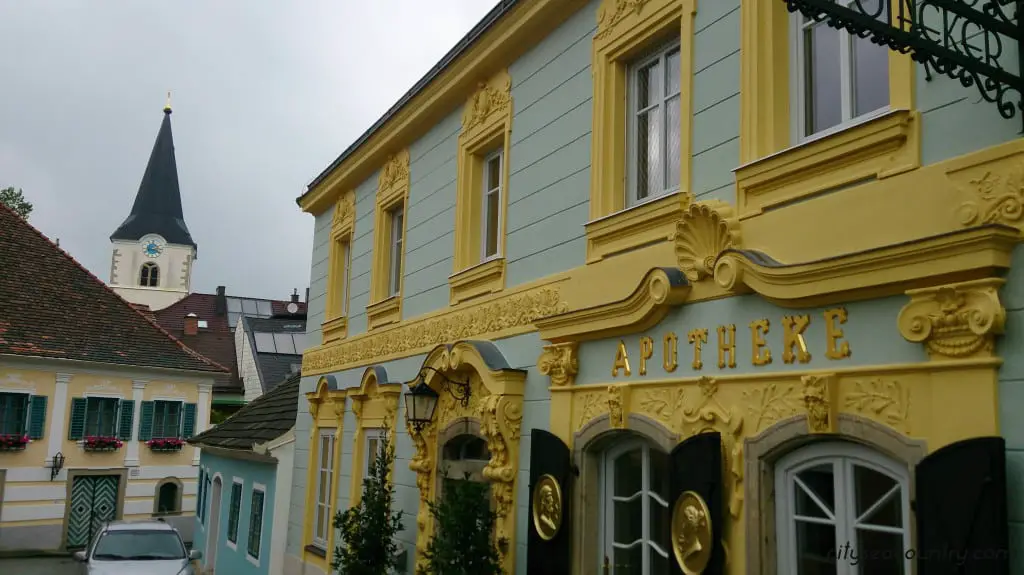 From Weitra to Gmünd
We hiked along the second stage from Weitra, the oldest brewery town in Austria to Gmünd.
Unfortunately the second part of the trail did not show us a glimpse of the Lainsitz but we didn´t miss the river. The landscape was fascinating enough (I think I took at least 30 pictures of different toadstools).
In the morning we met the local night watchmen and author Ernest Zederbauer. He was our guide for today. Before we started we went to the Brauhaus and picked up our lunch for the 20 km long walk. Cheese sandwiches, apple juice, water, an apple and not to forget: beer chocolate. 🙂
It is a good idea to take some food and drinks with you because there are hardly any settlements along the way.
Because we already had a tour in the brewery and up the castle Weitra we started our hike immediately…
…stopping again 2 minutes later for a chat with locals.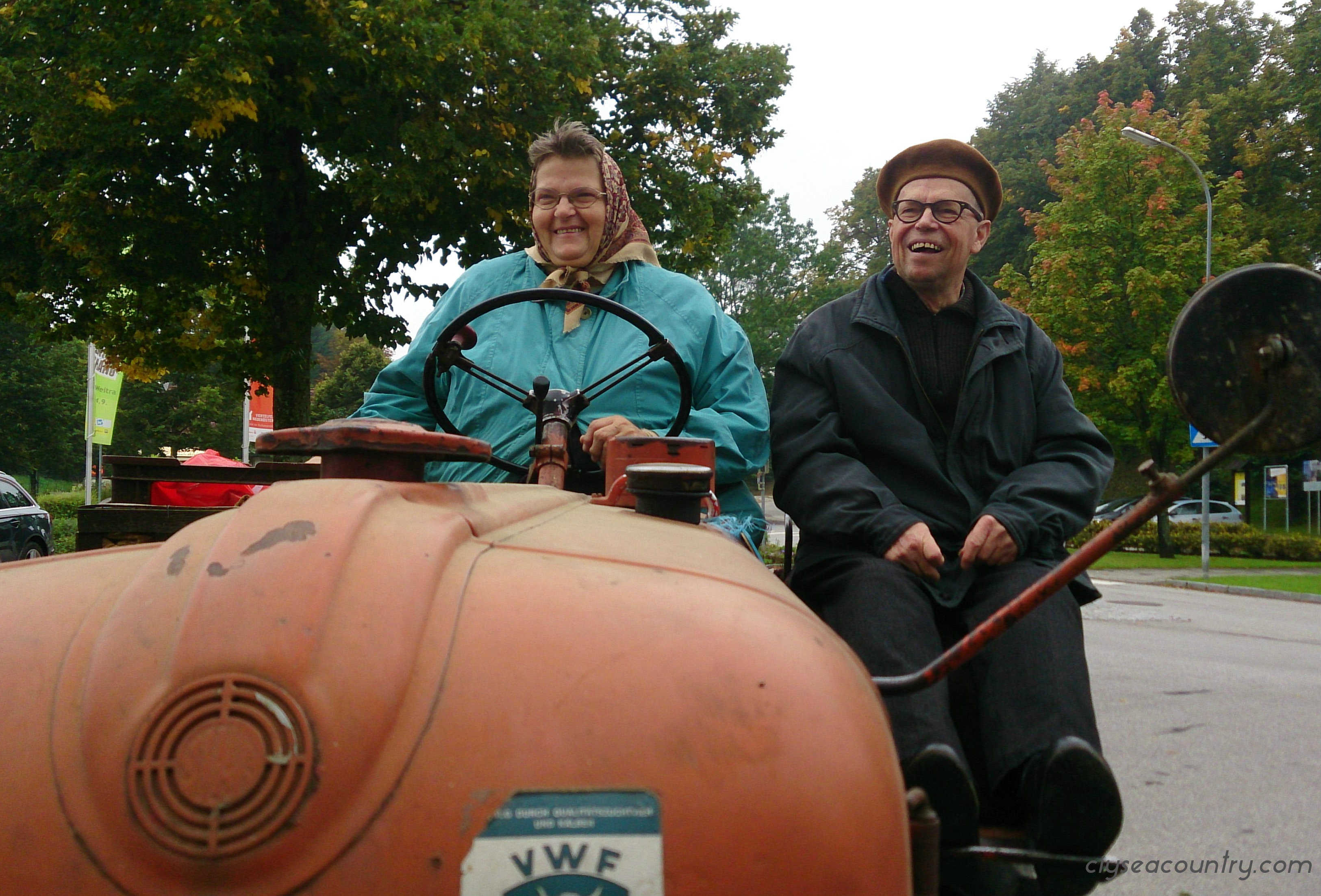 While we left the town of Weitra we passed fields full of grain and flowers.
This part of the  Trail Along The Lainsitz is a long, but easy walk. There are no steep passages and after about half of the trail we arrived in Dietmanns. In the village we stopped for a lunch break.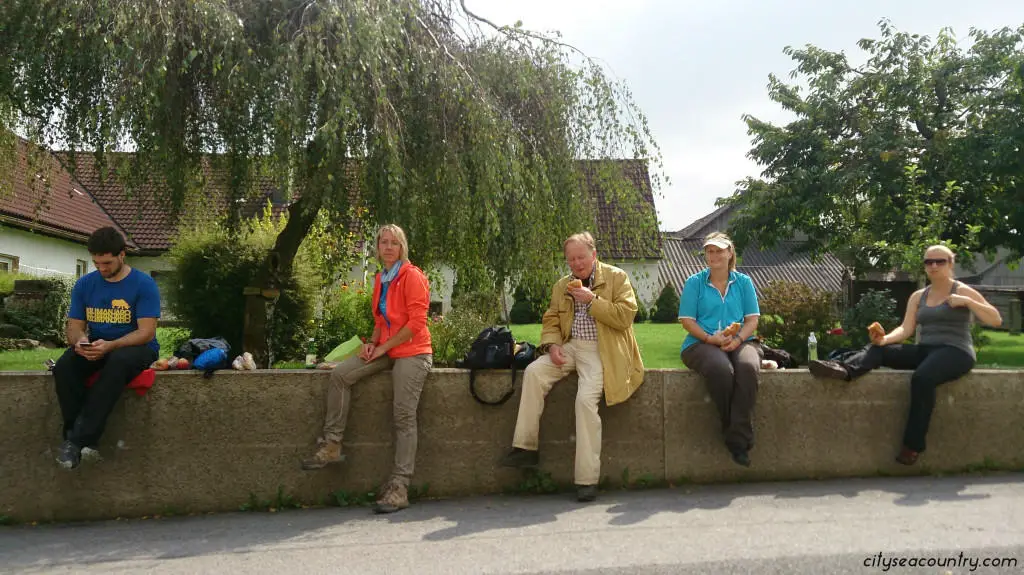 We saw tiny frogs, ate blackberries, gazed at dilapidated houses and walked through enchanted woods.
The weather turned out to be better than the last days, where we hiked up through rain and fog to the highest mountain in this region.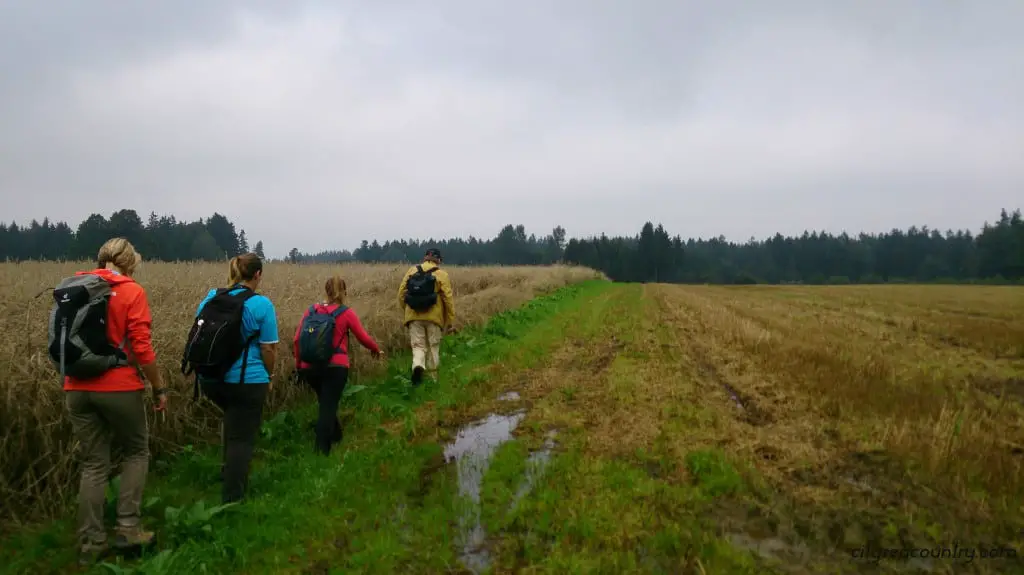 After almost 20 km we arrived at the Hotel Sole-Felsen-Bad in Gmünd. Yay!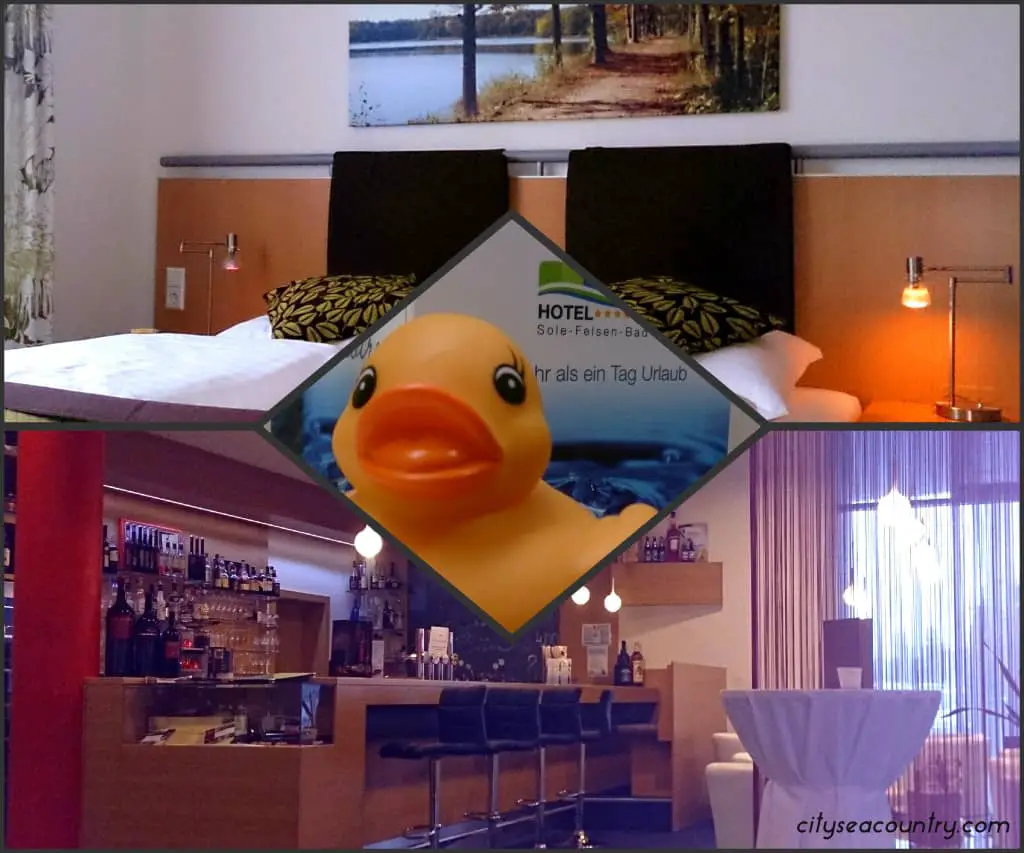 A great place to relax at the spa and the pool area after a long hike.
But this was not enough for us. We wanted to see the famous and strange Blockheide, a place with huge rock formations and a heavy stone (it weighs a couple of tons) you are able to move – if you know how it works. 😉
Click on the picture below to read more about the Waldviertel ⤵

Thanks to Waldviertel Tourism for the invitation. The opinions are ours.
zuletzt aktualisiert am March 15, 2021