Vientiane, the capital of Laos offers lots of culture and architecture. After a long day of visiting the main attractions listed below I can recommend having a drink at one of the many cafés  or bars along the Mekong watching the spectacular sunset.
1. Pha That Luang – 
the symbol and sanctuary of Laos
was built in the 16th century. Women have to wear a long skirt to visit the Pha That Luang. You can rent them at a tent outside of the Pha That Luang.


And do not forget to cover your shoulders.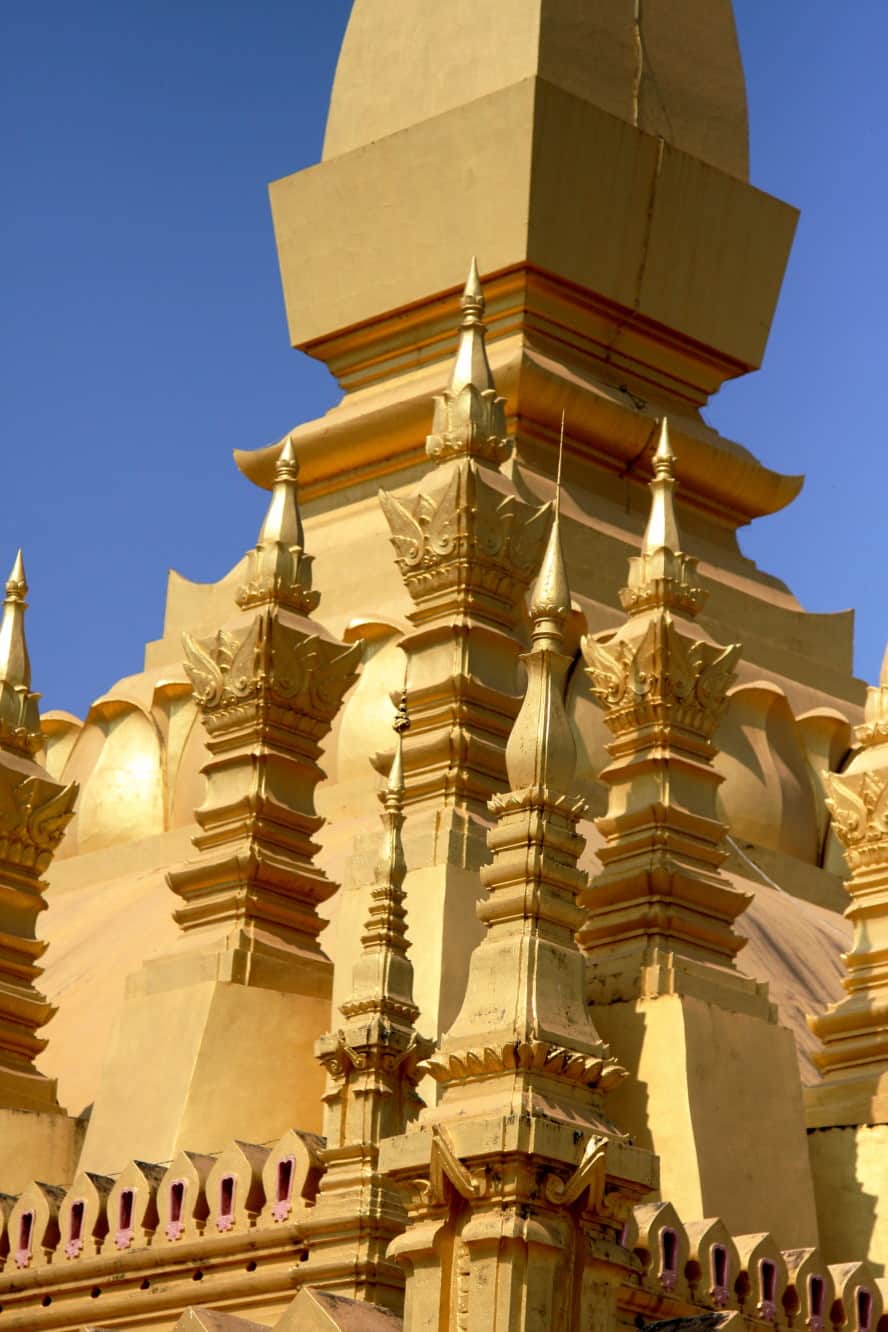 It is sourrounded by a wall where different statues of Buddha are displayed.
Outside the temple I watched people buying birds in cages. If you buy  a bird in a cage you have to set the bird free which it is said will bring you luck.
2. Wat Sisaket
The Wat Sisaket is the oldest temple in Vientiane with thousands of Buddha statues.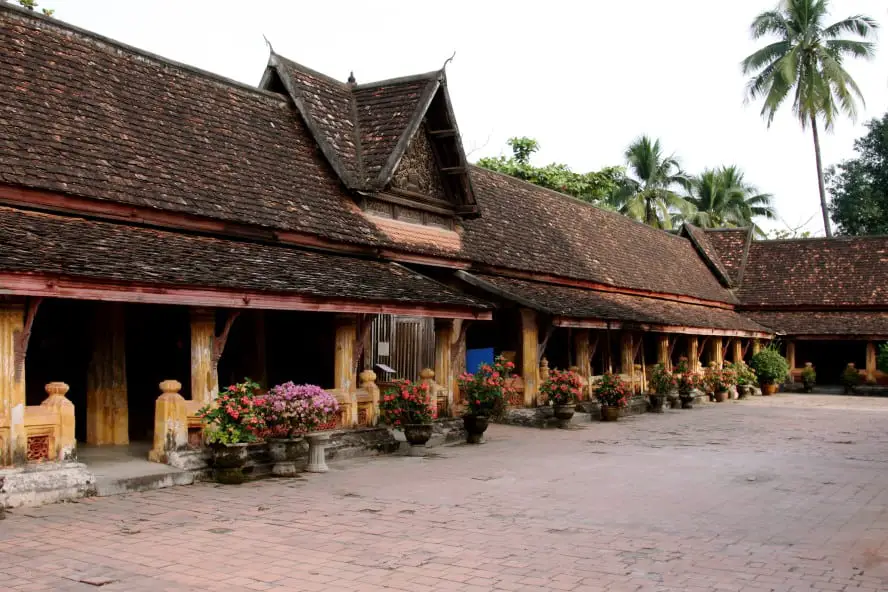 3. Patou Xai – 
the Arc de Triomphe of Vientiane
The Patou Xai was built in the 60s to honour the fallen heroes of the Laotian army. It is 49 m high and offers a great view above Vientiane. In the floors inside are shops you can take a look at while getting up and down the building.
4. Wat Si Muang
is the most visited temple in Vientiane. Maybe because it is said a visit to the temple brings you luck (especially if you want to get pregnant). Inside the temple the golden statue gives shelter to the ghost of protection of Vientiane.
5. Wat Phra Keo (Haw Pha Kaew)
is situated close to the Wat Si Saket and is nowadays a museum showing beautiful buddhistic sculptures.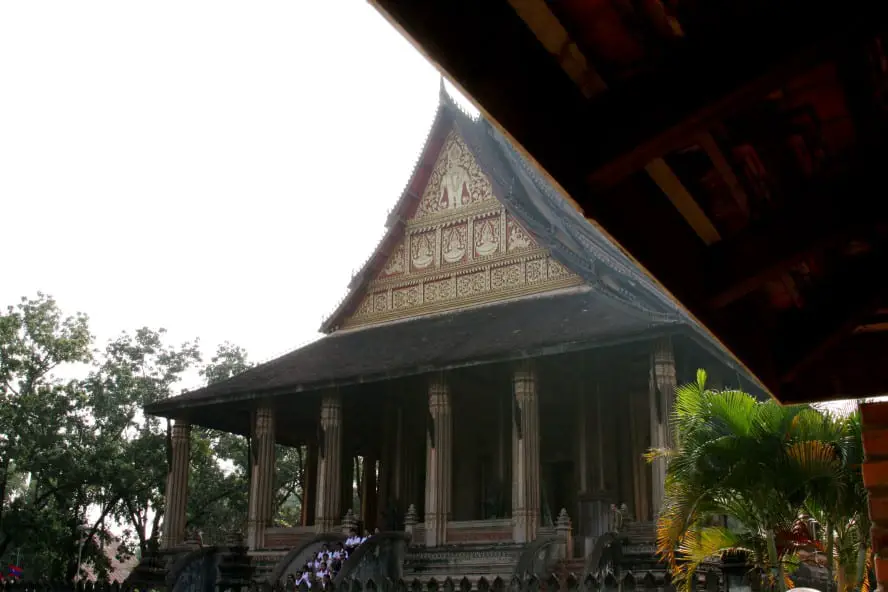 6. Buddha Park Xieng Khuan (City of Ghosts)
Altough the Buddha Park is about 24 km away from Vientiane I included it to the Top Things List about Vientiane. I hope you don´t mind ;).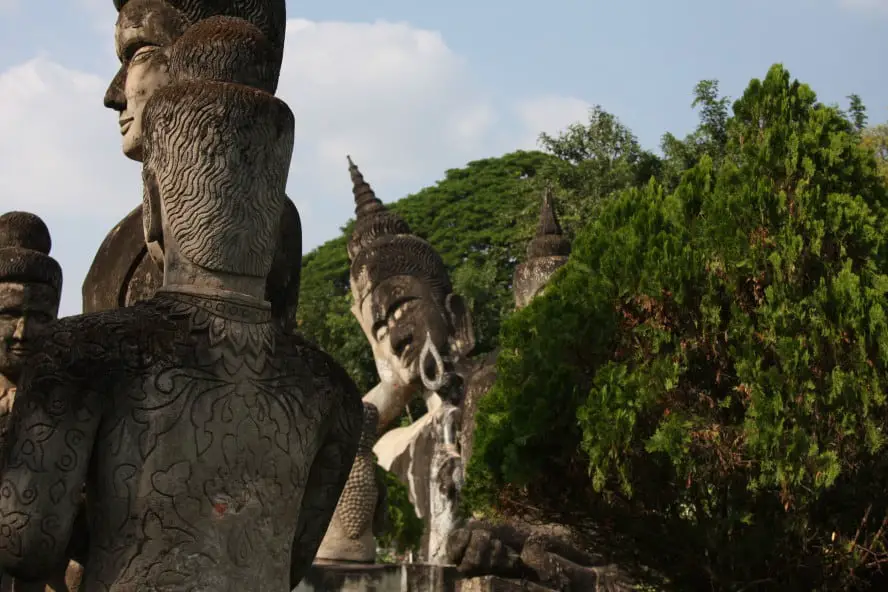 At the Buddha Park also known as Xieng Khuan (City of Ghosts) there are more than 200 Hindu and Buddhist statues. Through a demon´s mouth you can enter a building. Stairs bring you up. You walk up through hell, the earth and up to heaven. On the top of the building you have a great view of the Buddha Park.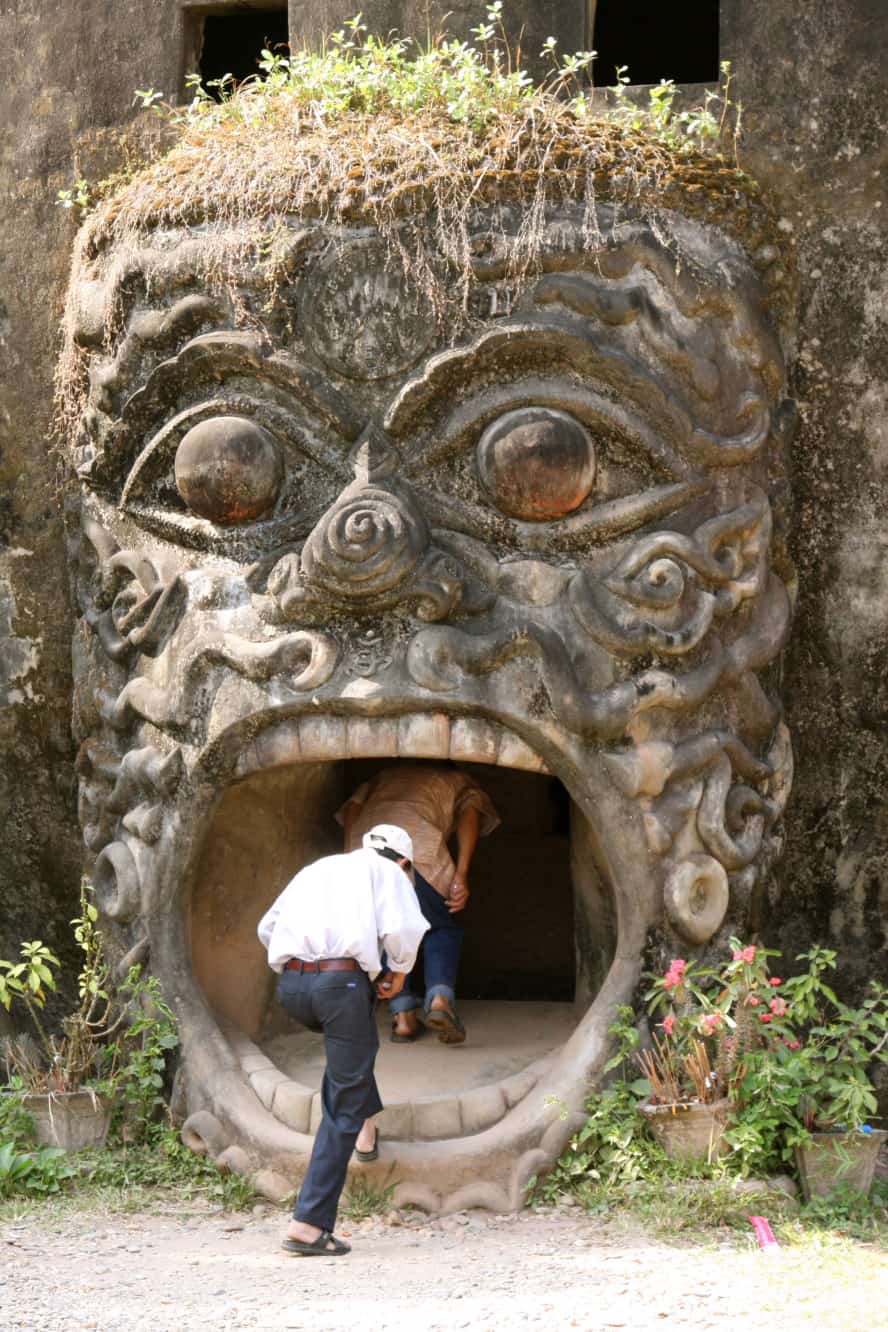 Entering the Demon´s Mouth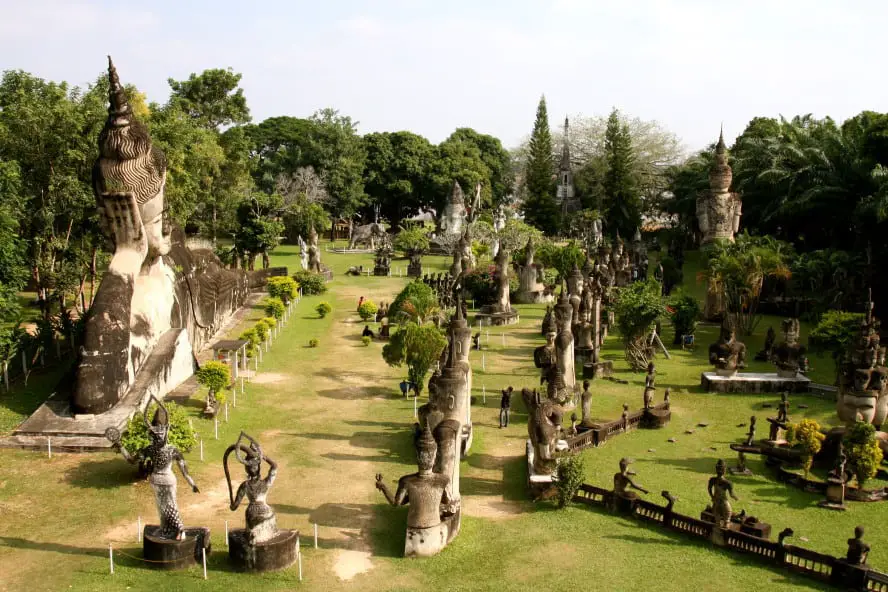 You might also like:
FASCINATING LUANG PRABANG – CITY ALONG THE MEKONG
ALONG THE MEKONG – FROM HOUEI SAY TO LUANG PRABANG
AT THE KHOUANG SI WATERFALLS – TURQUOISE BEAUTY AND LAZY BEARS
Have you been already to Laos or is it on your list? Let me know about you and your experiences in the comment section.
zuletzt aktualisiert am June 6, 2022