Every year more than 1 million people visit Neuschwanstein Castle, the famous castle in Germany, also known as the "Chitty Chitty Bang Bang Castle" or the Disney / Cinderella castle Germany.
Castle Neuschwanstein is situated in the southern part of Bavaria/Germany, also called Allgäu, close to the town Füssen. It´s the castle that inspired Walt Disney to create the Magic Kingdom. Neuschwanstein is listed on many bucket lists around the world. And there's a reason for it. It's special from the outside and inside as well.
We show you our best tips (from various visits to the Neuschwanstein and Hohenschwangau castle), as well as tips on what to do after visiting the castles. There are lots of other interesting things to see and do around Schwangau.
Tips for the Neuschwanstein Castle:
1. Neuschwanstein Castle Winter
If you don´t want to wait for hours in queues to get inside, go there in winter time or book a guided Neuschwanstein castle tour from Munich . You can also book a skip the line package.
It should be a lot less crowded in the off season. I followed my own advice and visited Neuschwanstein and castle Hohenschwangau (which are located close to each other) in February 2016 again. Not many people and we even had the Cafe-Bistro on our own. It is located inside the castle Neuschwanstein and the prices for drinks and food are reasonable and not overpriced as we first thought. I liked the atmosphere inside the café. The walls are covered in paintings and you have a great view over the castle Hohenschwangau castle and the Alpsee lake.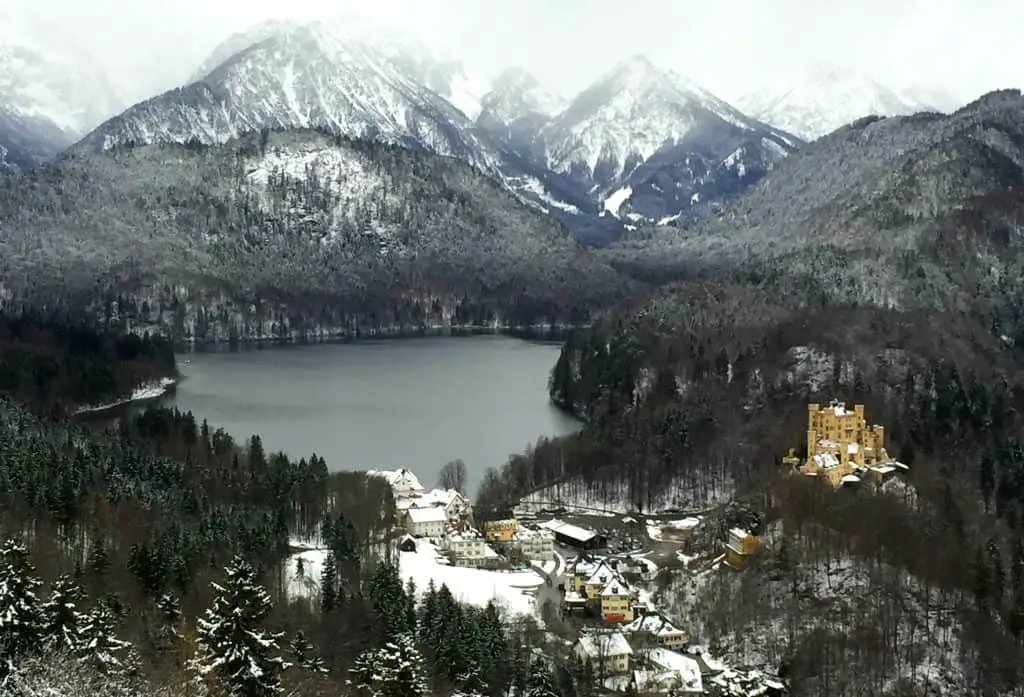 2. Watch the video at the end of your visit
It shows you how the castle was built and how it should have looked like. Did you know that it should have more towers and buildings than it has?
3. Ticket
You get your Neuschwanstein castle tickets only at the ticket center or you book a skip the line tour in advance. The current price (2019) for visiting the castle Neuschwanstein is € 13. If you want to see the castle Neuschwanstein and Hohenschwangau get the combined ticket, which is currently € 23. (You'll find more information and the current prices here)
You are also able to book your ticket online in advance.
On the ticket it tells you when you have to be at the entrance to enter the castle. Normally you have plenty of time until you can enter the castle. First you have to walk up for about 20 minutes. You can go there by bus or do a carriage ride too, which I don't recommend. The path is not very, but it is steep and the horses have to pull a lot of weight. That's why in my opinion it's better to have a walk up to the castle.
4. Neuschwanstein Castle Bridge – Marienbrücke
It is a 15 minute walk from the Neuschwanstein castle where you get an amazing view of the castle. If you are there in winter time it is possible that the bridge is closed.
5. Pöllatschlucht canyon
If you have time walk down the Pöllatschlucht (canyon). You have some incredible views up to the Marienbrücke and the castle.
Things to See and Do around the castle Neuschwanstein and Hohenschwangau
6. Füssen
Füssen is the closest city to Neuschwanstein castle and it is great to spend your time by walking above the trees at the Baumwipfelpfad where you walk amongst the trees. Close to Füssen is also the Lechfall: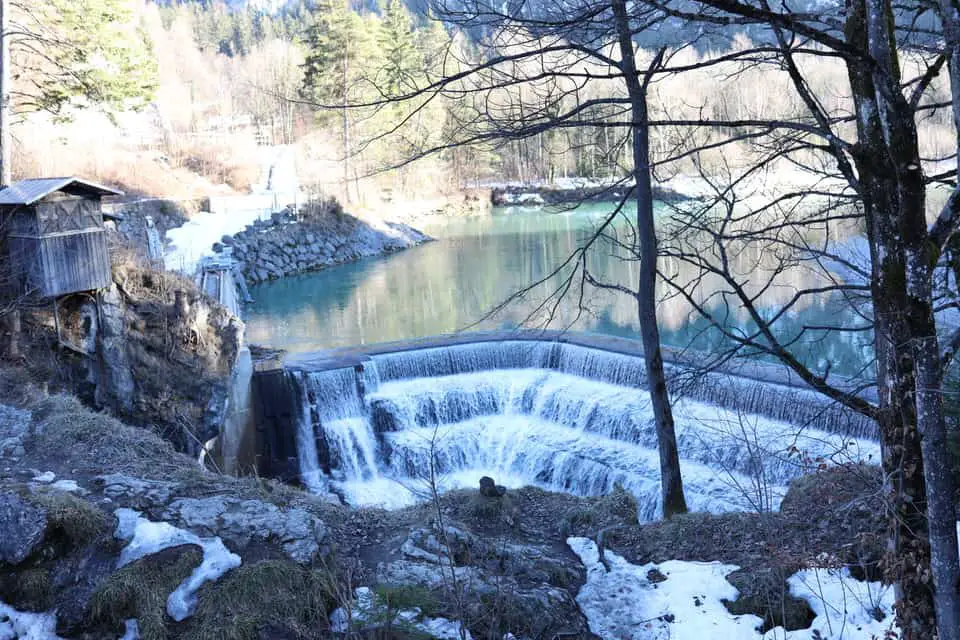 Füssen itself is a beautiful little town in Bavaria and it is highly recommended to walk around in the old town.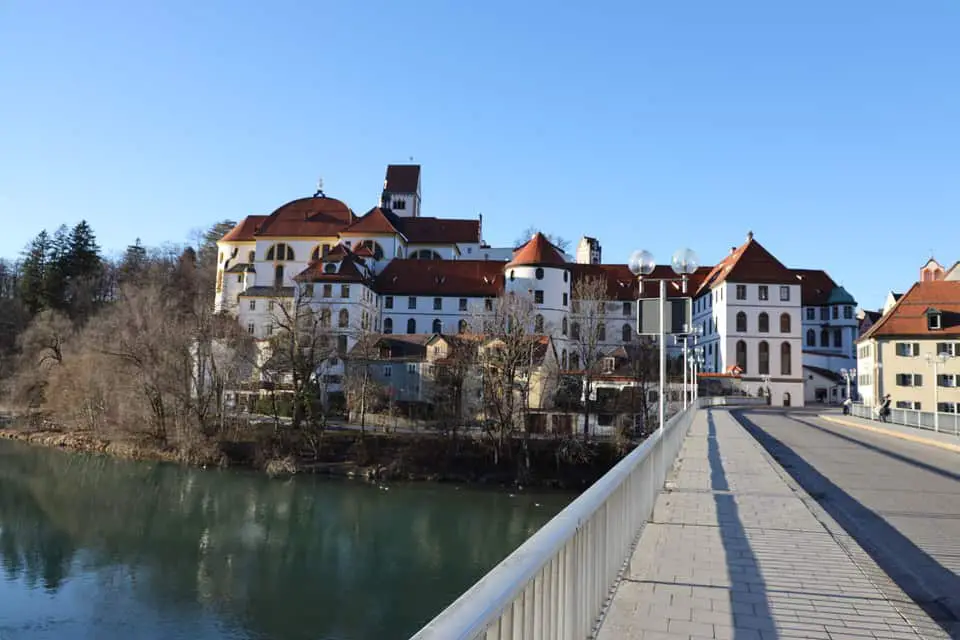 7. Schwangau
In Schwangau at the spa you can swim and relax in the "Kristalltherme" . Especially at night you can enjoy a spectacular view of the Neuschwanstein castle while you relax in the heated outside pool.
8. Highline179: The longest bride in the world in tibetian style
A 25 minute drive with your car to Austria brings you to the Highline 179 in Reutte, the currently longest bridge in tibetian style.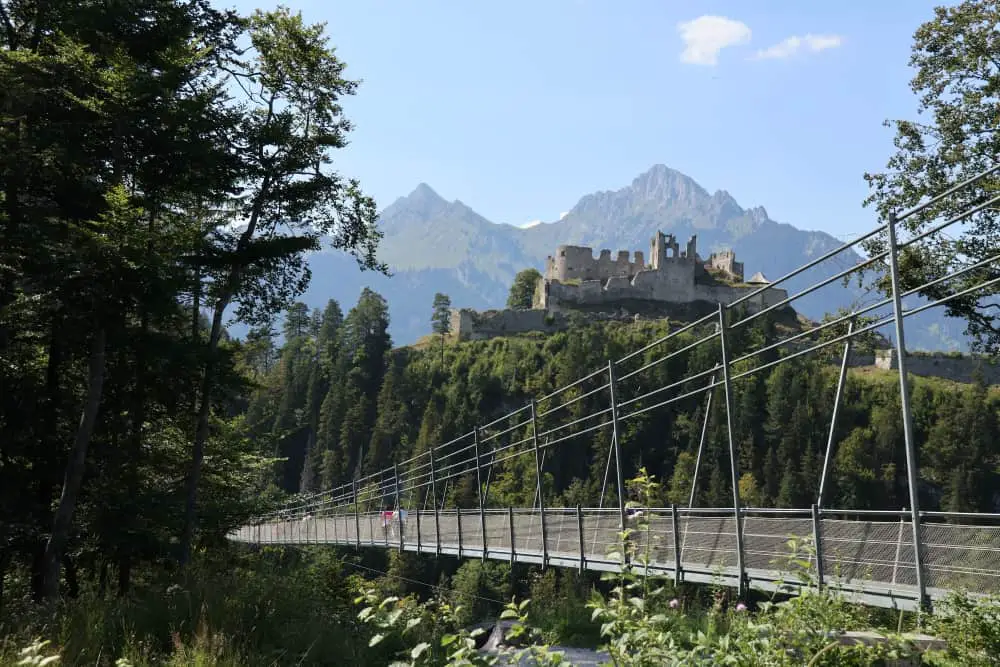 9. Schloss Linderhof
Castle Linderhof is about an hour away from the castle Neuschwanstein. It was also built by Ludwig II. and is a beautiful castle situated in a stunning garden.
10. Zugspitze – Germany's Highest Mountain
Also about an hour drive away from the castle Neuschwanstein is the Zugspitze. It is Germany's highest mountain. Part of the mountain belongs to Germany and to Austria. You can literally jump between two countries on top of Zugspitze.
You can get up there from the German side close to Garmisch-Partenkirchen or from the Austria side from Ehrwald. In winter time the Zuspitze is a skiing area and if you want to do something unique you can be SLEEPING IN AN ICE-HOTEL ON TOP OF GERMANYS HIGHEST MOUNTAIN.
FAQ's
Can you stay at Neuschwanstein castle?
No, you can't stay at Neuschwanstein castle or Hohenschwangau but there are nice hotels close by in Füssen or Schwangau.
Best way to visit Neuschwanstein castle?
It depends where you're coming from and where you're staying. If you fly in to Munich or Frankfurt the best way is to book an organized trip for example via Viator or GetYourGuide. They also have options from Innsbruck or Garmisch and other places as well.
If you come by car, there are parking spaces at Neuschwanstein castle. Parking costs around 5€ (in certain parking spots paid in cash).
How to get to Neuschwanstein castle from Munich?
You can get to Neuschwanstein castle with a Munich to Fussen train (Füssen). There is no direct train from munich to Neuschwanstein castle. Neuschwanstein castle is located outside of Füssen but there are busses going to the castle.
By car it takes you around two hours from Munich to drive to the Neuschwanstein castle.
Where is Neuschwanstein Castle?
Neuschwanstein castle is located in the southern part of Germany, close to the Austrian border. The next city is Füssen. You can reach Neuschwanstein castle in about 2 hours from Munich airport or about 4 1/2 to 5 hours from Frankfurt.
What is the closest airport to Neuschwanstein Castle?
The closest airports to Neuschwanstein castle are Memmingen (Munich West), Munich and Innsbruck in Austria.
I hope this article helped you to plan a Neuschwanstein castle day trip. If you have questions feel free to leave a comment below.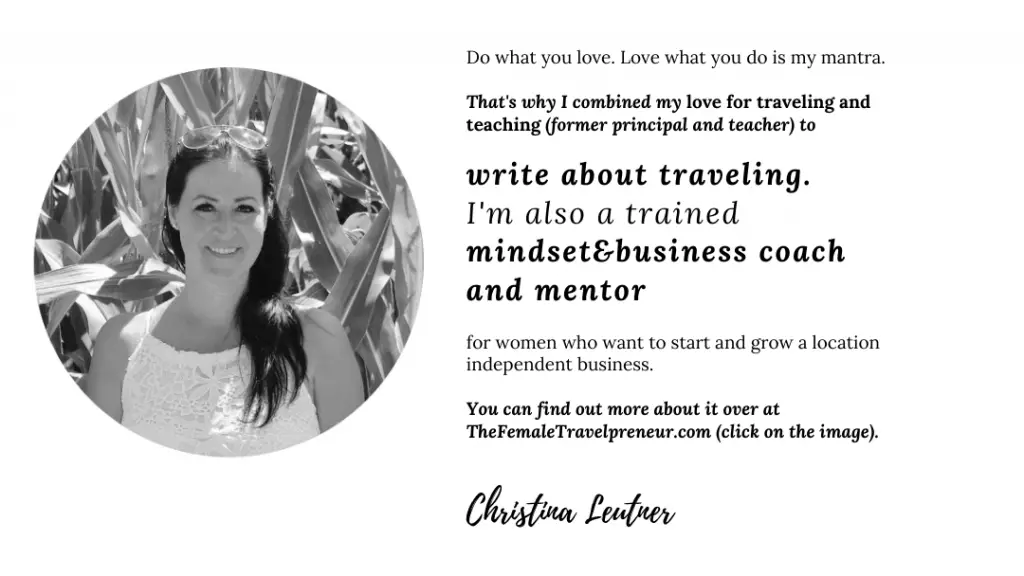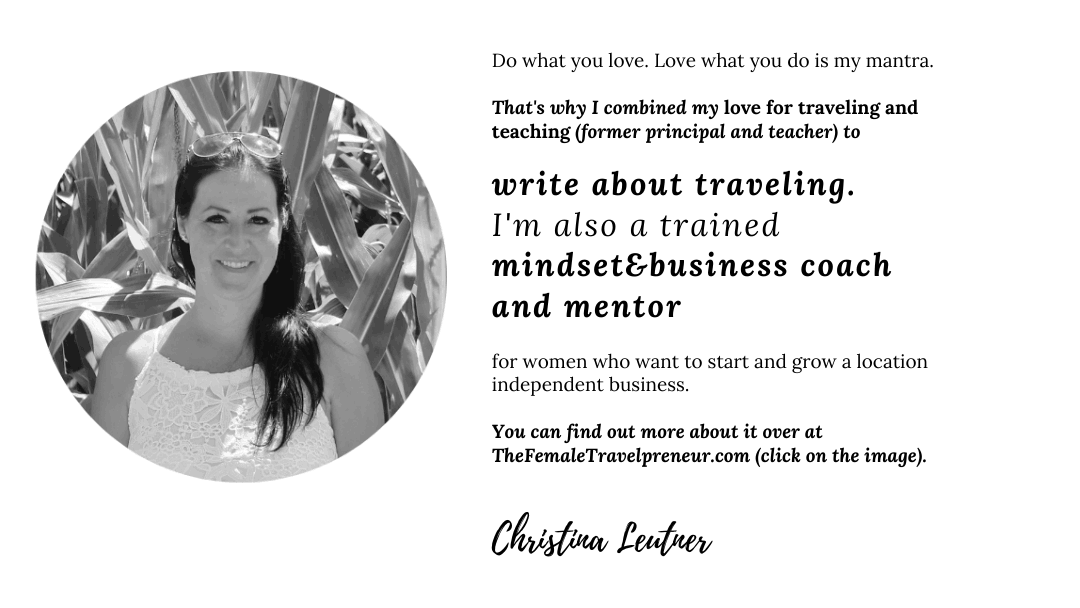 This article contains affiliate links. If you book via the link I will receive a small commission. You don't have to pay more for it.