Viewpoints And Seoul By Night
Beside N Seoul Tower, which is a great experience by night, there are many viewpoint cafés at Han-river.
No matter if day or night, the view over the huge and seemingly calm flowing river is even worth the higher-standard prices in the cafés.
You would perhaps want to choose one of those viewpoint cafés near Banpo-bridge. It´s the so called "rainbow bridge", cause of their nightly light simulations.
Seoul does never sleep so there are incredibly many beautiful places to go. Cheonggye-river at night is unbelievable – for example.
Seoul And Martial Arts
One of the reasons why I went to Korea.
And really, just open your eyes a little bit, and there are many places and performances you can visit or even actively take part, if you are interested. There are different shows, many oft hem even free of charge or you can even attend to Taekwondo-courses for tourists. Getting informations is never bad!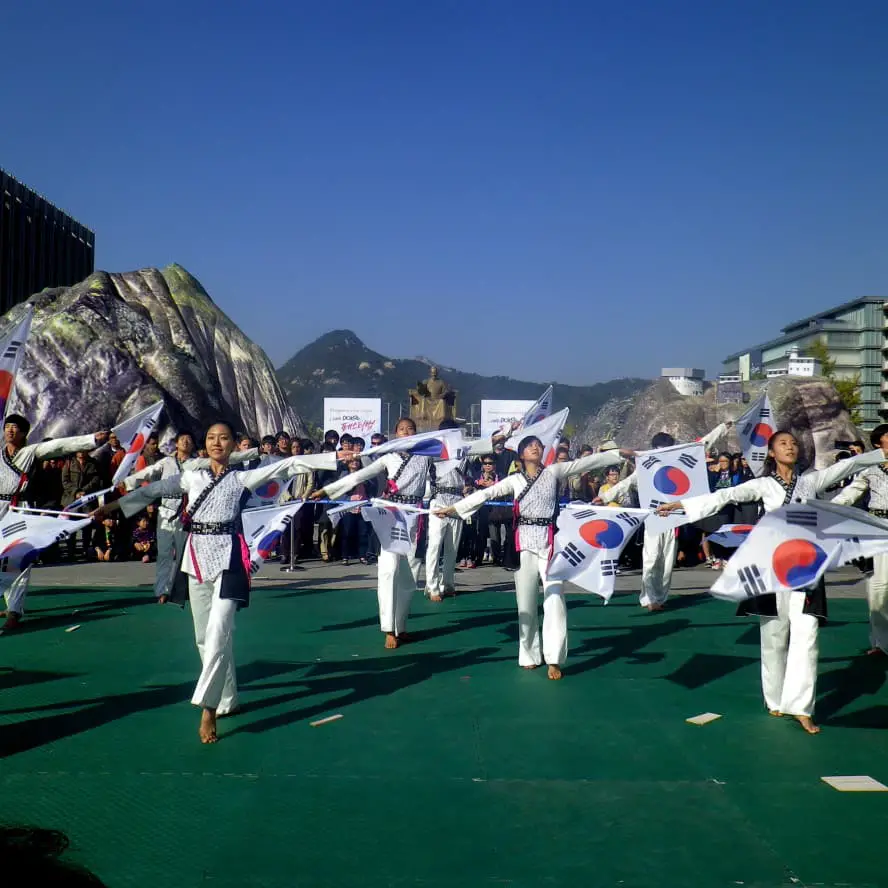 Seoul And Nature
There is no need to travel for hours to find nature. Seoul invites you to many nice and large parks, to go for a walk, relax, ride the bike and so on. If that isn´t enough, metro will take you to the outskirts of the city, which is encircled by mountains. Hiking in calm woods, especially in fall, where "Indian Summer" takes place all over Korea, or even summit a peak, nothing is impossible there. And yes, Korea is full of mountains. Not hills, real mountains (And I, born and raised in the mountains of Tyrol, have the right to judge that 😉 )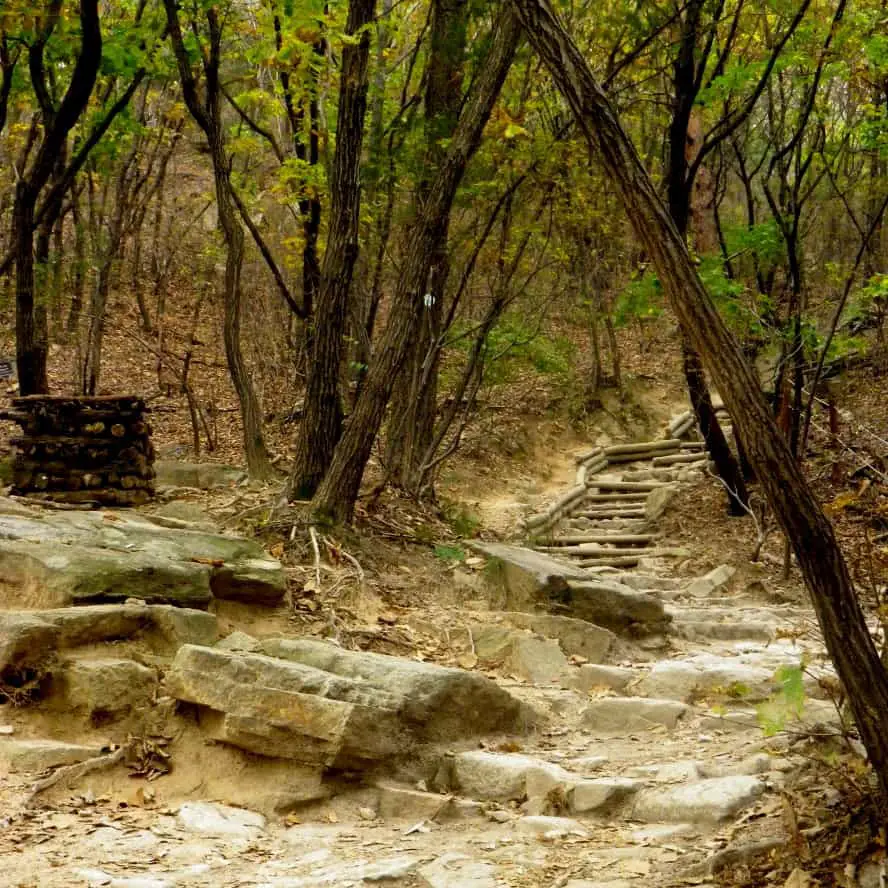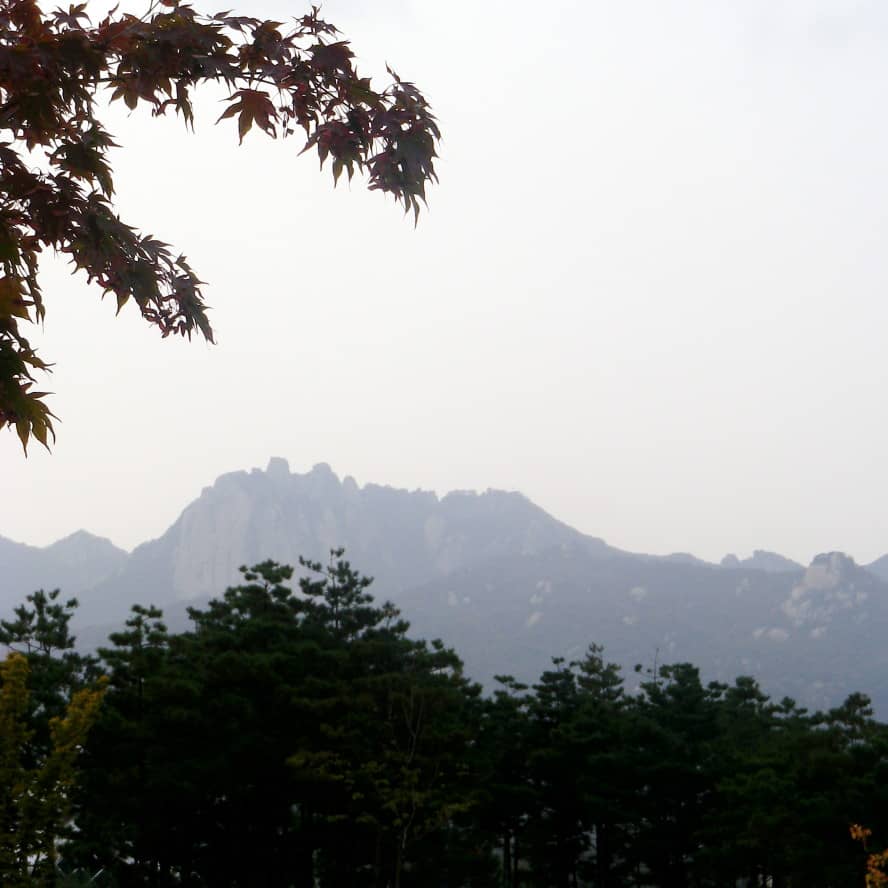 I just can tell as much here as I experienced in just one week. But it´s a start. Wanna go there too? South Korea is a very friendly and open country, which makes it easy for tourists to get information. The internet alone is source enough to plan a great trip. Totally clear for me:
I will visit Korea again!
You might also like:
Lisi Ruetz, Author of a German Fantasy book series "Der Schattenkristall" went on a solo trip to Seoul, South Korea this Fall and tells us about her experience in the never sleeping city.
zuletzt aktualisiert am June 26, 2021