From Mount Shasta to the Lassen Volcanic National Park
In northern California close to Oregon is the White Mountain (Mount Shasta). The volcano belongs to the highest mountains in California.
About 14,179 feet high, Mount Shasta is today known as a place for spiritual people. A legend says inside is a hidden city with advanced beings from Lemuria. Every year lots of people visit this place because of its power.
Others visit Mount Shasta to enjoy the view from atop after taking a hike. 
And others drive up…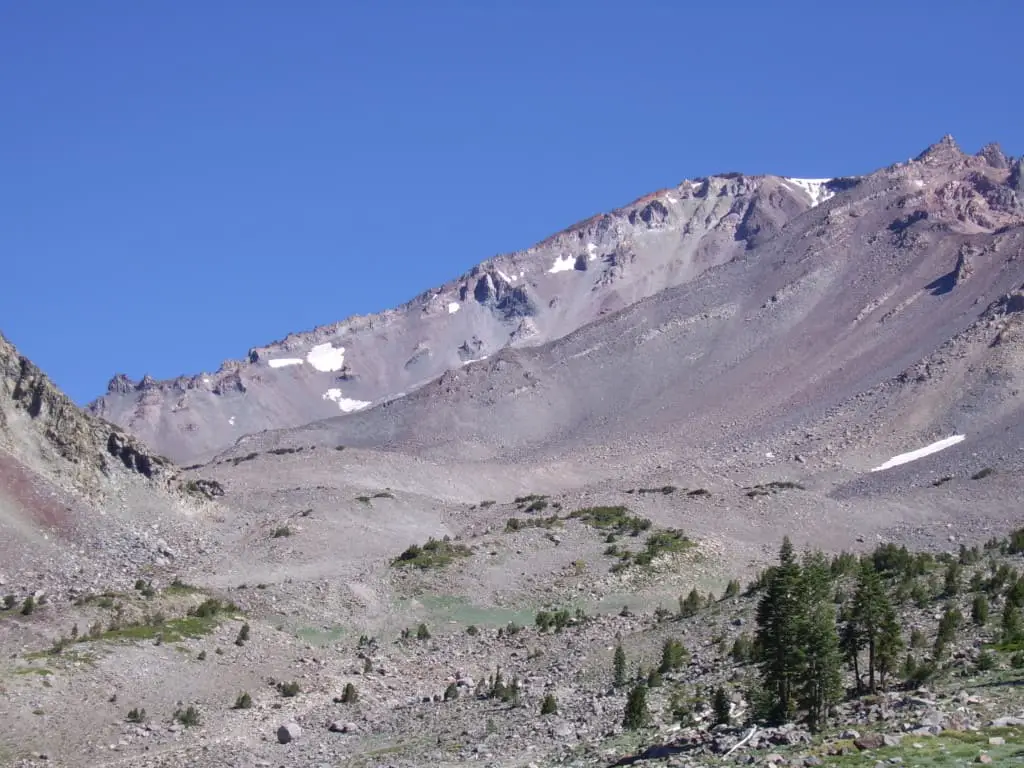 Lisi and I wanted to see this mysterious mountain and drove up as high as possible.
Reaching the end of the  road we had an amazing view to the summit of Mount Shasta and down the valley.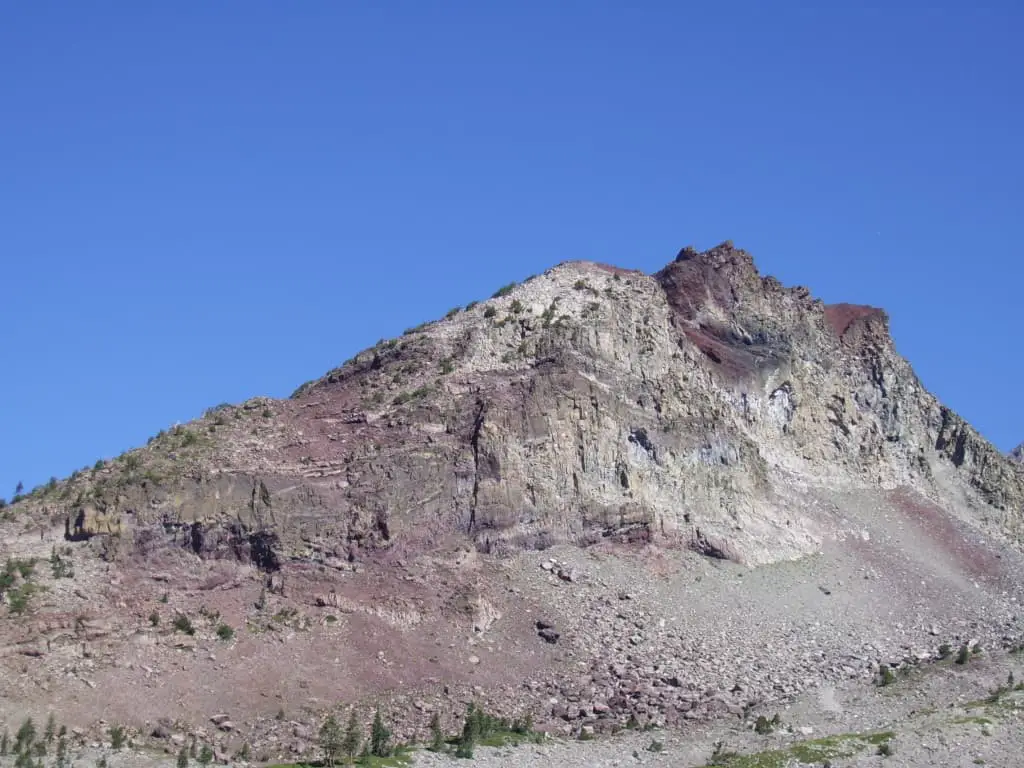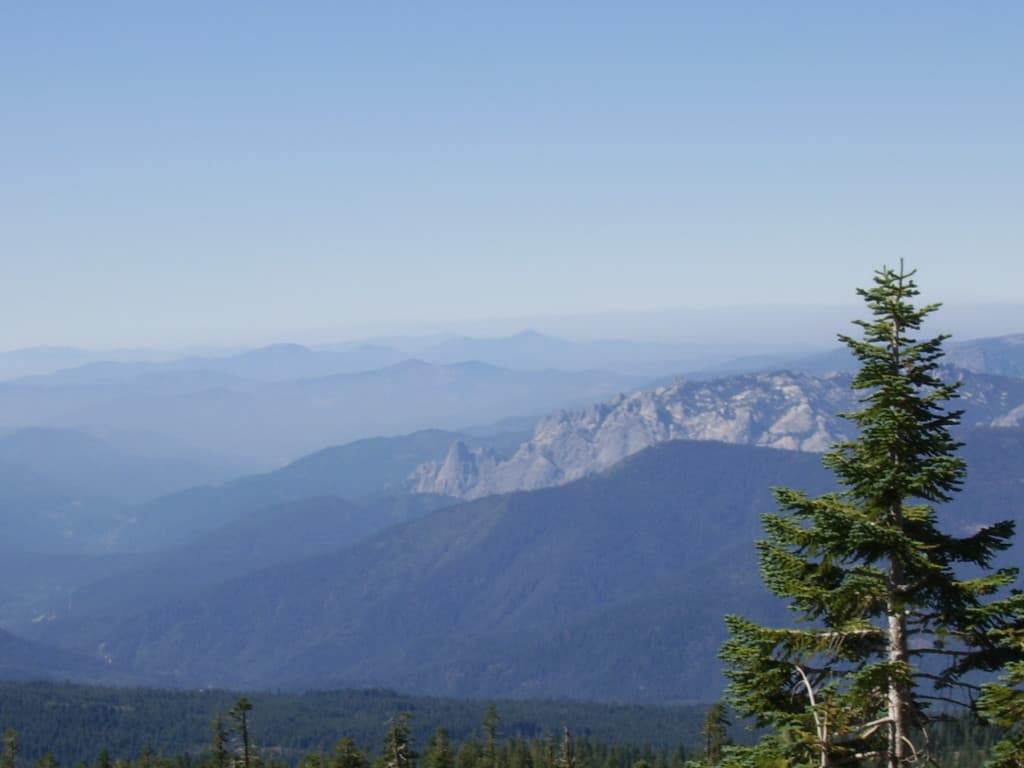 We didn´t have time for a hike but the view was still great and worth a drive.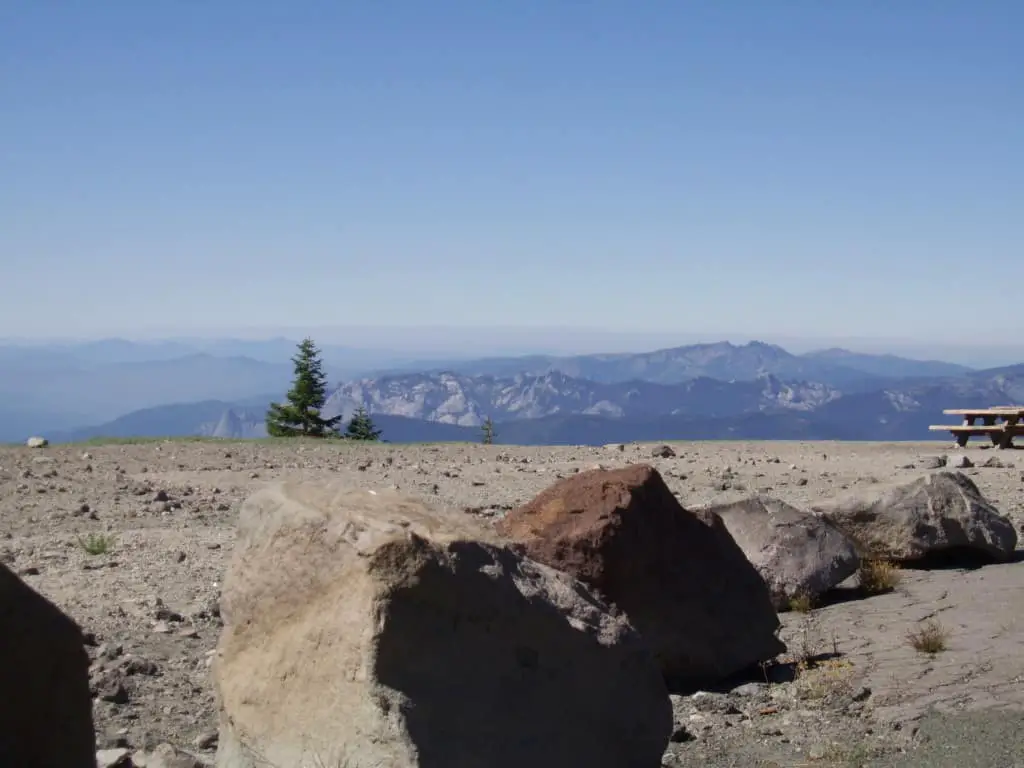 After staring and driving down Mount Shasta we wanted to see the Lassen Volcanic Nationalpark, which is about 111 miles away from Mount Shasta.
Lassen Volcanic National Park is named after the Lassen Peak and is known for stinking fumeroles and boiling mud pots and a beautiful landscape.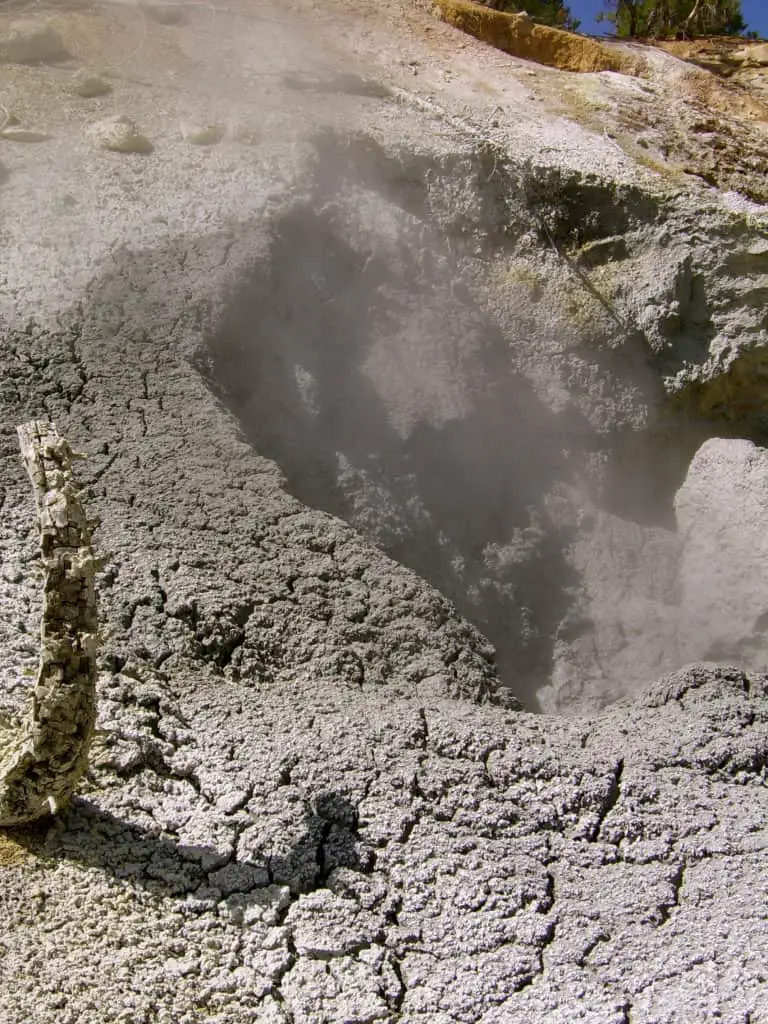 We really liked this rock. Looks like someone dropped a huge dinosaur egg or Obelix rock or an Easter Egg or…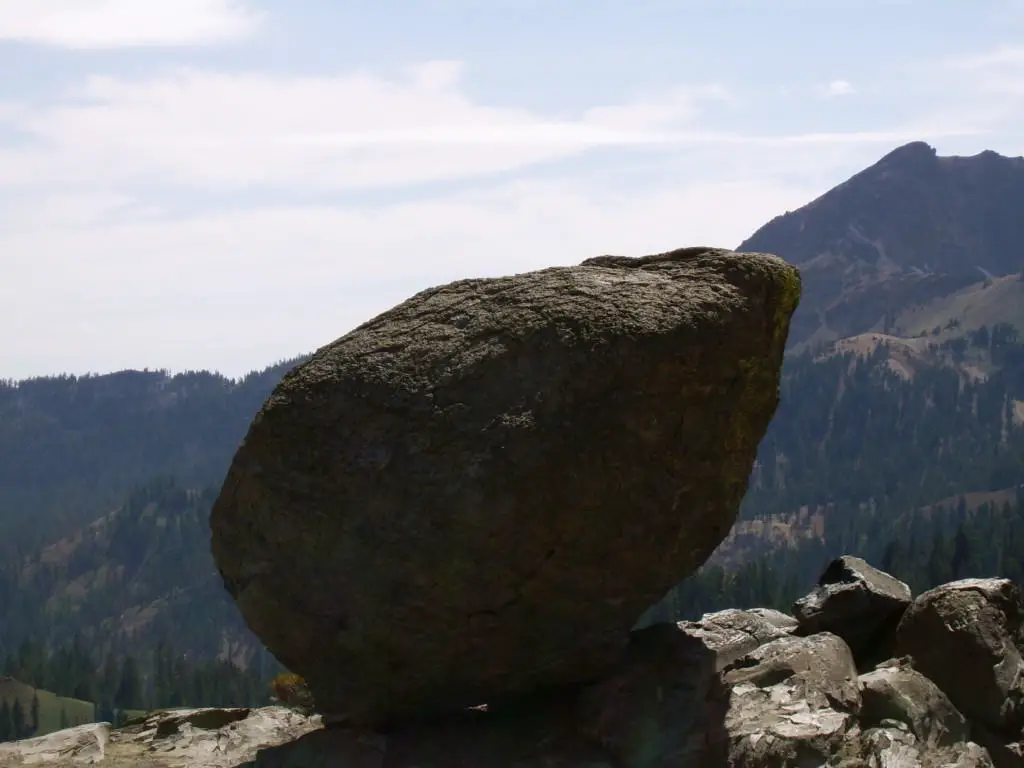 If you have enough time you should spend it on hiking. We didn´t plan on staying long so we said "Good Bye!" to the Lassen Volcanic National Park and continued our Road Trip in California…
You might also like:
17 MILE DRIVE – IS IT WORTH TO SEE?
BODIE – GHOST TOWN IN CALIFORNIA
zuletzt aktualisiert am Februar 27, 2023