Hiking The Cinque Terre
Hiking along the "Blue Trail" along the Cinque Terre means hiking through pittoresque villages and above the blue Mediterranean Sea.
You can do easy, moderate or even challenging hikes in this region of Italy. The best thing about hiking there is the view of the Mediterranean ocean, the lush nature and the colorful, tiny villages along the coast.
The Sentiero Azzuro or The Blue Trail
The Blue Trail (Sentiero Azzuro) connects the villages Monterosso al Mare, Vernazza, Corniglia, Manarola, and Riomaggiore.
To see most of the places you should plan on hiking up to three days.
The Via dell´Amore or The Lover´s Walk
The Via dell' Amore is a 1.2 miles long walk. Easy with no ups or downs like some of the other routes. The Lover´s Walk connects Riomaggiore with Manarola and is known for it´s kissing statue and several love locks plus a close view to the ocean.
Vernazza – The Most Beautiful Village
If you hike from the south up to the northern part of The Cinque Terre you will reach Vernazza from above. A perfect place for taking some pictures before walking down the steps.  Tiny shops, great italian restaurants and the train station are close by.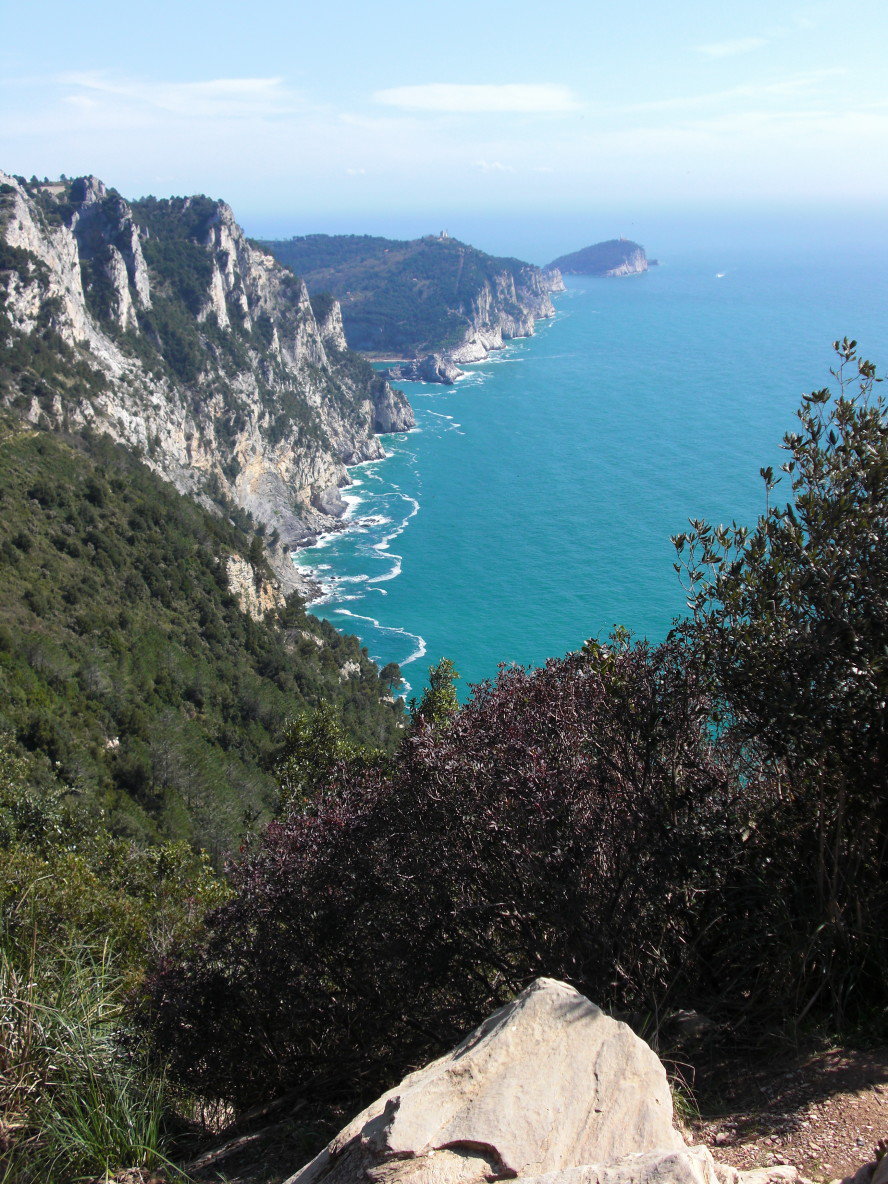 TIPS:
Use well worn and perfect fitted shoes because the hiking time can take up to 5 hours or more. But it´s worth it.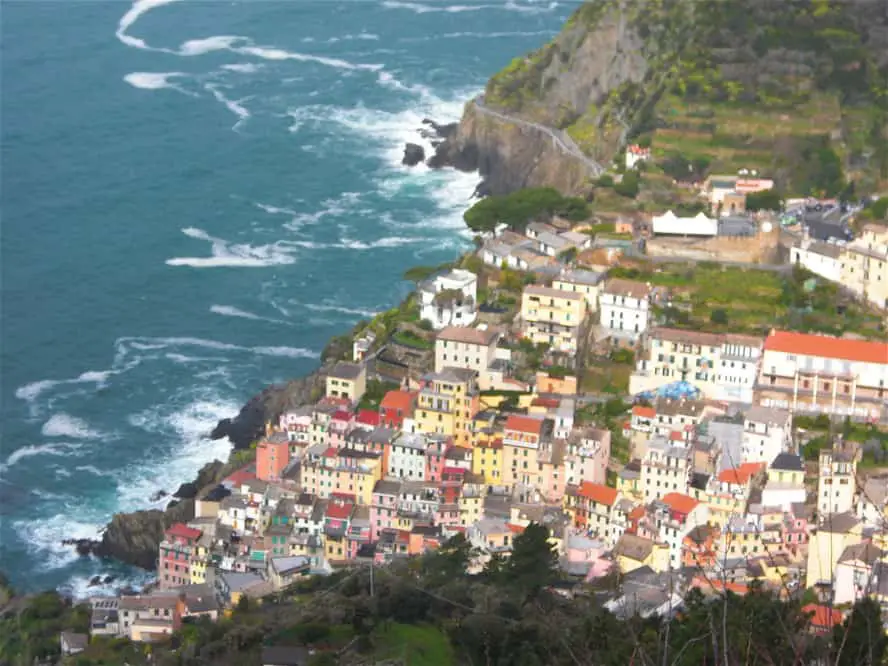 Take the train
You can get to your starting point by taking the train or buses. Using the train will give you some great views of the sea.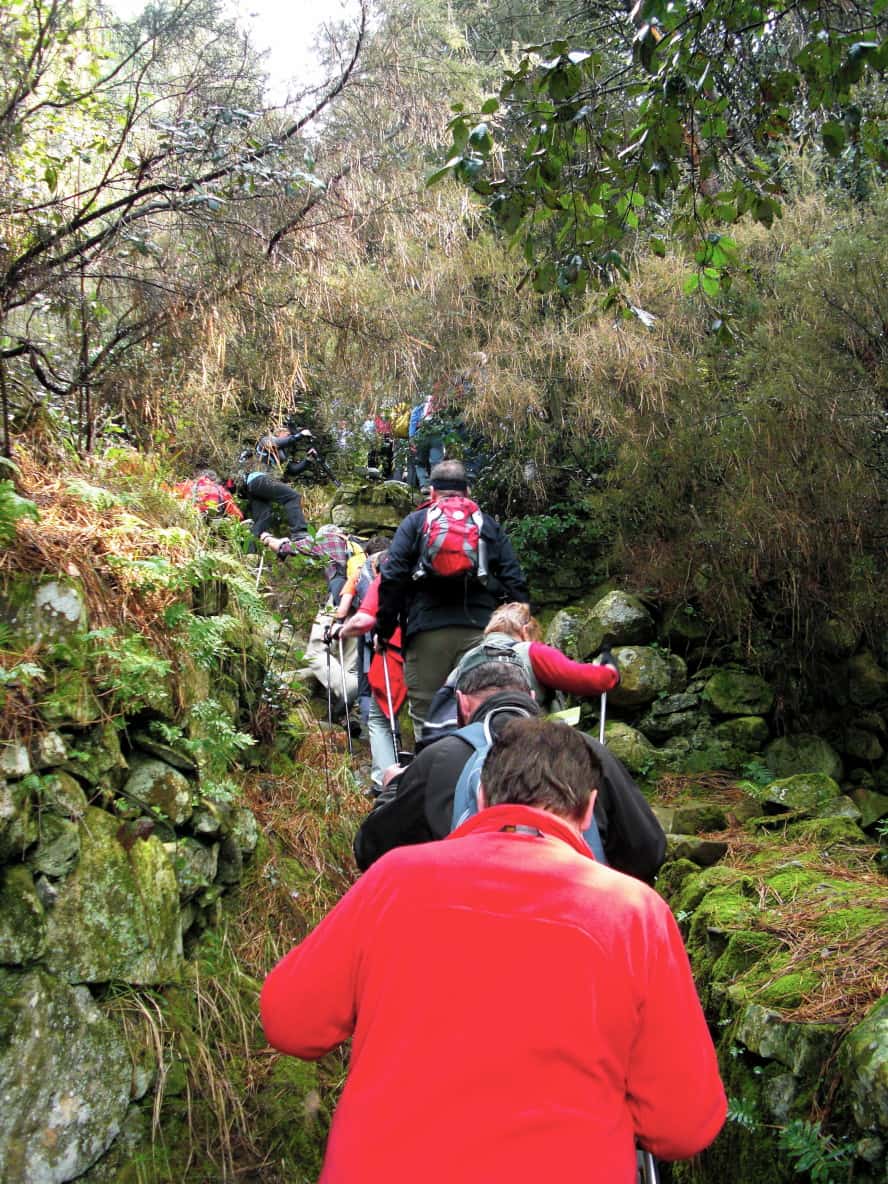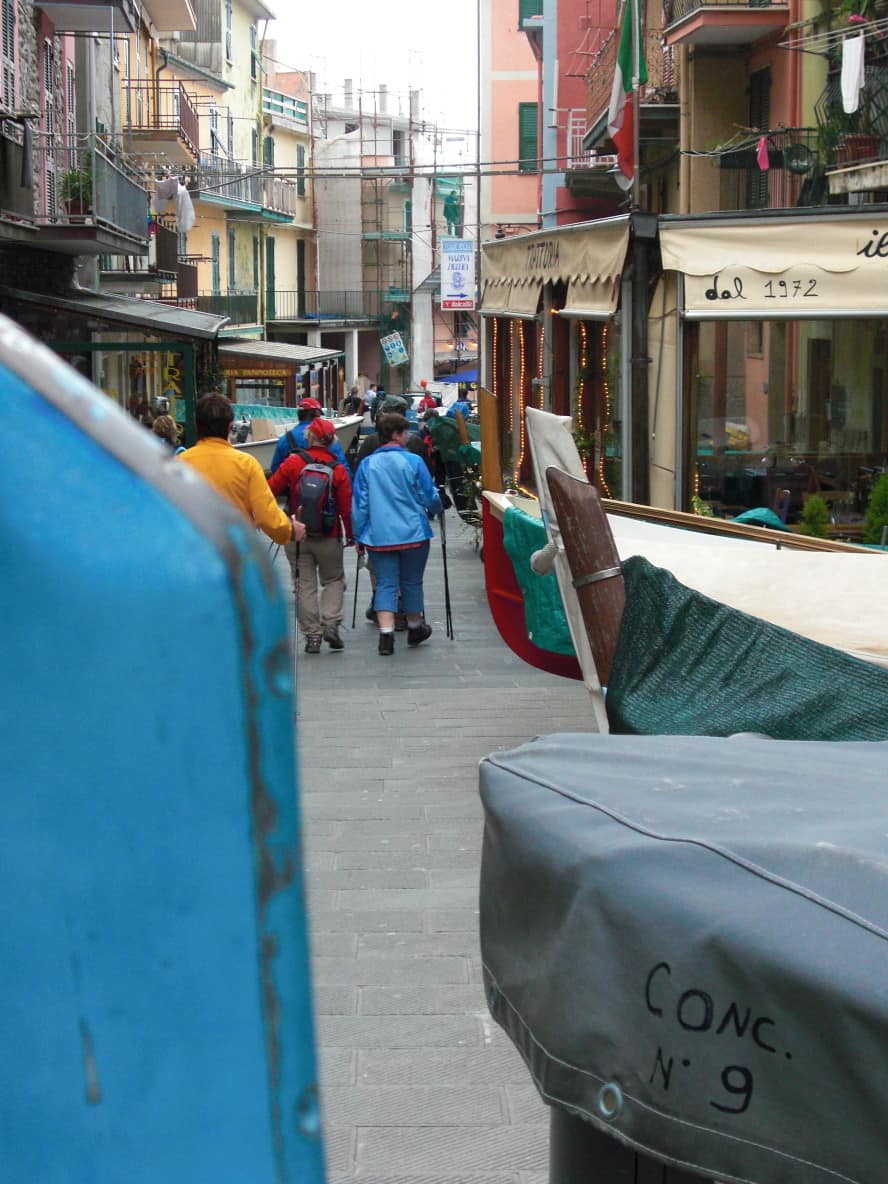 Best Time For Hiking Along The Cinque Terre
Around April is one of the best times. Why? Because fhe trees and flowers are in full bloom and the weather is perfect for hiking. Not too hot or cold.
Note: Recently some of the paths are closed due to maintenance or for other reasons. Before you go there, be sure to check out if the path you´d like to hike is open.
If you have time left after your hiking adventure, why not take the train to Genua or hike to Portofino.
Day Trip from Cinque Terre to Genua
Note: If you go to the Cinque Terre please eat a plate of Trofie al Pesto for me. 😉
You might also like:
zuletzt aktualisiert am December 18, 2022