After living and working as a private teacher for two kids on a small catamaran already for two months we sailed the Strait of Messina and anchored in the harbour of Palermo, Sicily.
Messina – Sailing the Strait of Messina
First view of Mt. Etna 
Getting up Mount Etna
A 4 hours drive and an accident at the parking area (we just stopped the car in a parking space when a bus drove by too close and crashed our rental car) later, we were ready for our adventure to conquer Mount Etna (Etna, Mongibello). Mount Etna, Europe´s highest and most active volcano. On the way up to the parking area there is enough proof that the volcano is active. Destroyed houses and white smoke at the top of Mount Etna.
Arriving at the parking area you take a gondola up to approximately 7.480 feet. Now you get into a bus which brings you to the Torre del Filosofo. Stepping out of the bus in 9.500 ft you feel like stepping on the moon.
Everything around you is black, steaming and you are secluded from the rest of the world. Sicily is hidden behind a ring of clouds.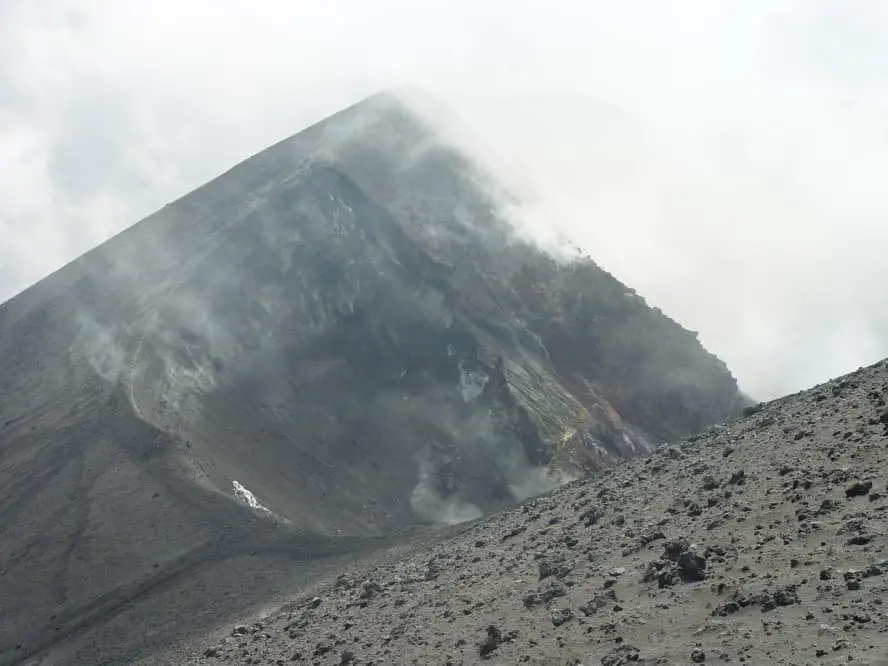 Only you, the volcano and tourists walking around and getting a glimpse of the smoke coming out of one of the craters.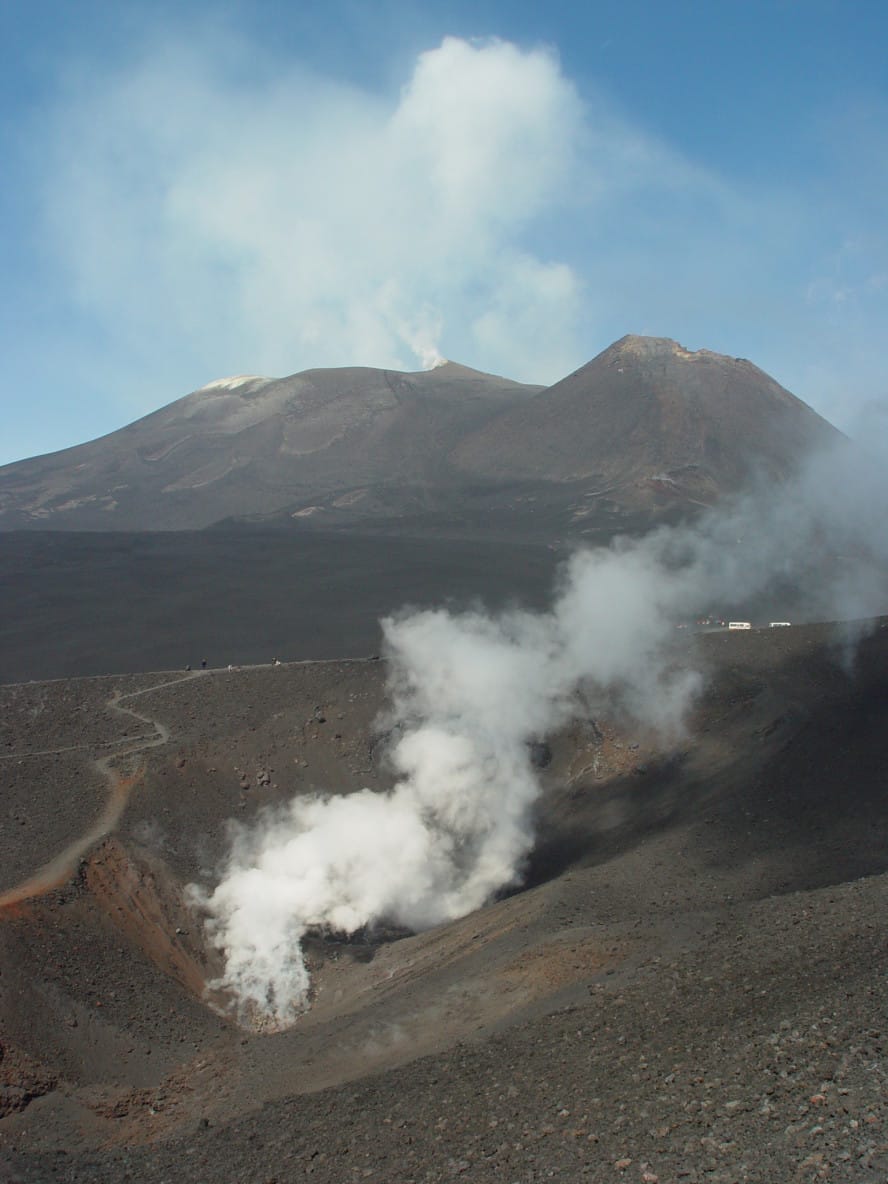 If you are a hiker you can take a tour up to the top of Mount Etna. We stayed at 7.480 feet and walked to the craters close to the bus station. You´ll never know… The closer we get to the crater the more it smelled like rotten eggs.
Sulfur... It´s not a joke. It really smells like rotten eggs. There are many yellow patches on our way around the crater. After enjoying the amazing view and the black beauty of Mount Etna we headed down again with the bus, stepped into the gondola and made our way to our crashed rental car and headed slowly to Taormina, where you get the best view of Mount Etna from a distance.
Taormina
If you want to feel like being on the moon and back in 4 hours why not take a trip to Europe´s highest volcano with an altitude of 10.922 ft.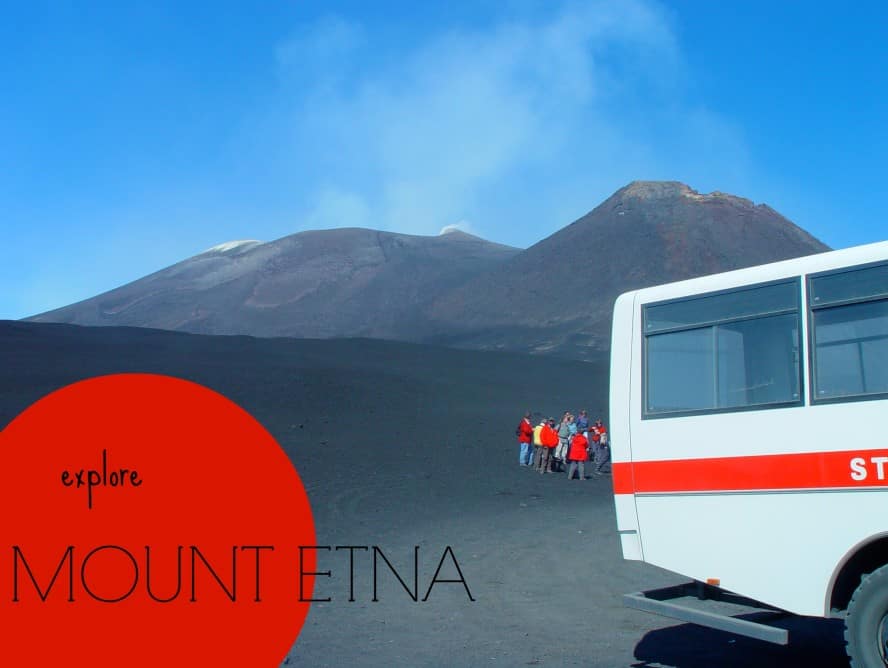 More about Italy here:
zuletzt aktualisiert am June 6, 2022