Are you looking for the best camera for a blogger? Then you came to the right place. In this post I will show you the best cameras for blogging in 2021:
When you start blogging, especially as a travel blogger, you need a good camera. It doesn't mean you have to buy the most expensive or fanciest camera out there, but you should think about what you want to use the camera mostly for.
It doesn't matter if you are a food blogger, a beauty blogger, a fashion or lifestyle blogger, or a vlogger. This article got you covered.
I'm in the blogging space and living the location independent lifestyle since six years now, and before, I was taking photos as a sports photographer at the Ski World Cup races.
What I learned when I started blogging is that it's important to have a good camera that grows with you (your skills) but is at the same time lightweight = not too bulky. You will be carrying your camera a lot as a blogger. Believe me.
Unless you have a photography blog, you don't need the fanciest camera on the market.
What to Consider when Looking for the Best Camera for Blogging 
Before you purchase a blogger camera, you should be clear for what purposes you need it. Ask yourself the questions:
What do you need the camera for?

Do you need it solely for taking photos?

Do you want to take photos and occasionally make a video?

Do you use it for vlogging (video blogging)?
It makes a big difference which camera you will need. 
Besides the camera, what I highly recommend, is to invest in a good lens. This is what makes all the difference.
I will talk about it later in the article plus also share a tip with you, if you're starting out in the blogging world, and are not quite sure, if you want to invest too much. 
Now let's dive deeper into what are good cameras for bloggers:
Best Blog Camera
Are you a blogger, a vlogger or both? 
So what is the best camera for a blogger? 
If you use your camera for blogging = mainly taking photos with it, there are different types of cameras you want to consider.
For full transparency: This post is NOT sponsored by Canon. The camera suggestions I share with you, are cameras that I actually tested myself, and I use Canon since a long time. I also include other companies I heard only good things about from blogger colleagues as well in this post. Feel free to click through them and decide which camera and model speaks to you the most.
Comparison Chart For The Best Blogging (And Vlogging) Cameras
IMAGE
PRODUCT NAME
SUITABLE FOR
DSLR / MIRRORLESS
PRICE
CANON EOS 90D
blogging
vlogging
DSLR
CANON EOS 6D MARK II
blogging
DSLR
OLYMPUS PEN-F
blogging
MIRRORLESS
CANON EOS RP
blogging
vlogging
MIRRORLESS
CANON EOS R
blogging
vlogging
MIRRORLESS
SONY A6400
vlogging
blogging
MIRRORLESS
Canon Camera With Flip Screen DSLR Camera
Getting a DSLR camera with a flip screen has multiple advantages. You can see yourself when you want to take a selfie. You can also watch yourself when you want to take a video. You can hold the camera up with your hand and still see on the screen what you will have on the photo. For example if you want to take a photo during a concert but you are not tall enough to reach over the crowd. That's when a flip screen comes in handy. Another advantage with flip screens is that the touchscreen is protected when you don't use your camera.
1. DSLR Blogging Camera
The EOS 90D is new on the market, and it is not too heavy, which is certainly a plus. It takes great photos outside, as well as inside with low-light. It is a good blogging, as well as vlogging camera.
CLICK HERE FOR THE CURRENT PRICE
One of the best DSLR camera for photography in the mid price range with 26.6 mega pixels full frame CMOS sensor, optical viewfinder with 45 point All Cross type AF System, dual pixel CMOS AF with phase detection and full HD 60p, ISO 100 40000, DIGIC 7 image processor. GPS, Wi Fi, NFC and bluetooth.
CLICK HERE FOR THE CURRENT PRICE
2. Mirrorless Camera
A mirrorless camera, also known as compact system camera does not have a mirror to reflect the image into the viewfinder. Most of the time the mirrorless cameras are smaller in size compared to the DSLRs and they come with different lenses.
The Canon EOS RP is one of the lightest and smallest full-frame EOS camera with a high image quality of 26.2 megapixel, a full-frame CMOS sensor and a DIGIC 8 image processor. The camera offers an accurate, fast auto focus and good low-light performance.
The Canon EOS R is similar to the Canon EOS RP, although a bit larger in size. The camera has a 30.3 mega pixel full-frame CMOS sensor and a DIGIC 8 image processor. ISO is from 100-40000, shooting up to 8 frames per second, and UHD 4K30 video recording.
Some of my blogging colleagues use the Olympus Pen-F and they are all very happy with it. The Olympus Pen-F is a small, lightweight camera with great photo results and among the favorite cameras bloggers use.
Best Camera For Video Blogging (Vlogging)
When you are or want to become a video blogger (vlogger) one of the main features a good video blogging camera must have, is of course the video function. Dugh. 
You don't need a camera with 4K, although many of them already include that. What you should think about is that the video blogging camera has a flip screen, so that you can see yourself and what you are filming.
To keep the footage from being shaky, invest in a good gimbal, if you like filming while walking around. In addition to that look for a camera that is not too heavy, if you film yourself a lot while walking around.
A tripod comes in handy too.
Vlogging DSLR / Best Vlogging Camera With Flip Screen 
♦ CANON EOS 90D CANON VLOGGING CAMERA WITH FLIP SCREEN
The Canon EOS 90D offers uncropped 4K 30p and full HD 120p video recording. It is not too heavy which is great for vlogging. For more details you can check out the description and the current price here.
Mirrorless Vlogging Camera
The Sony A6400 offers a 24.2 megapixel Exmor CMOS sensor and the world's fastest autofocus with a speed at 0.02 seconds. It has advanced real-time Eye-autofocus and real-time object tracking autofocus (AF). Up to 11 frames per second continuous shooting is possible, as well as 4K HDR video, a 180-degree flipable touchscreen and Wi-Fi for an easy file transfer and a remote control. 
Best Camera For Blogging And Vlogging
If you take photos as well as videos you can choose between DSLR cameras and mirrorless cameras. A good option is the Canon EOS 90D (DSLR), the Canon EOS RP (mirrorless camera). Sony, Nikon, Olympus and Fujifilm as well have great option. By now you should have a good idea after asking yourself the questions I provided at the beginning of this article, what kind of camera is suitable for you. You can check out the recommendations above and I'm sure you will find the perfect camera for you.
Best Camera For Travel Blogging
When I'm traveling, especially when I have to walk around a lot, like during city trips, I choose a light-weight, not too big camera. You can find my recommendations below.
When I'm on a safari (which I love), or doing a road trip I tend to use a DSLR with a tele lens. 
As you can see it again depends on the needs and what you want to capture.
Not everyone of course has more than one camera. So if you have to choose, then this is
A good camera for travel blogging in the category of the DSLR models:
A good camera for blogging and vlogging is again the new Canon EOS 90D. There's already a description about this camera at the beginning of this article.
The Canon EOS 6D Mark ii has a 26.2 megapixel full frame CMOS sensor, an optical viewfinder with a 45 point all cross type auto focus system and ISO from 100 to 40000. It comes with a vary angle touch screen, GPS, Wi Fi, NFC and bluetooth.
Travel Blogger Camera in the Mirrorless Section
Some great options for a travel blogger camera with a mirrorless system are the following:
OLYMPUS PEN-F Series
Choosing And Purchasing A Lens
Investing in a good lens is more important than you think. It's better to own less lenses, but better quality ones. For vlogging a fixed focal lens is the best option. 
As for taking photos you have a great range of different lenses to choose from. It always depends what you take photos of the most.
Are you taking portraits?
Do you take photos of animals?
Are you into sports photography?
Is macro photography your jam?
Or do you enjoy taking photos of nature and landscapes?
There are many lenses to choose from. If you're starting out a great allround lens is a good investment. This is for example a lens I have and use a lot.
Gear You Need Besides The Camera
Besides the camera there is some gear worth investing in. These are some products you want to consider:
Gimbal

: A gimbal keeps your videos steady

a

tripod

a good and fast

memory card

, especially when you want to shoot in RAW or take a lot of videos. These are

the ones I use

.

lens cleaning gear 

powerbank

extra batteries for your camera
Not Sure If You Want To Invest In A Camera Yet? Here's a Tip:
While I believe you should invest in some point into a good camera, you can start out with your phone. Sometimes I still take photos and make short videos with my smartphone. They are fine for sharing on the blog and website, but as I take photos from landscapes or animals, a great camera is absolutely a must.
If you want to start out with your phone, to have more options for taking great photos, check out the different possibilities to "upgrade" your phone: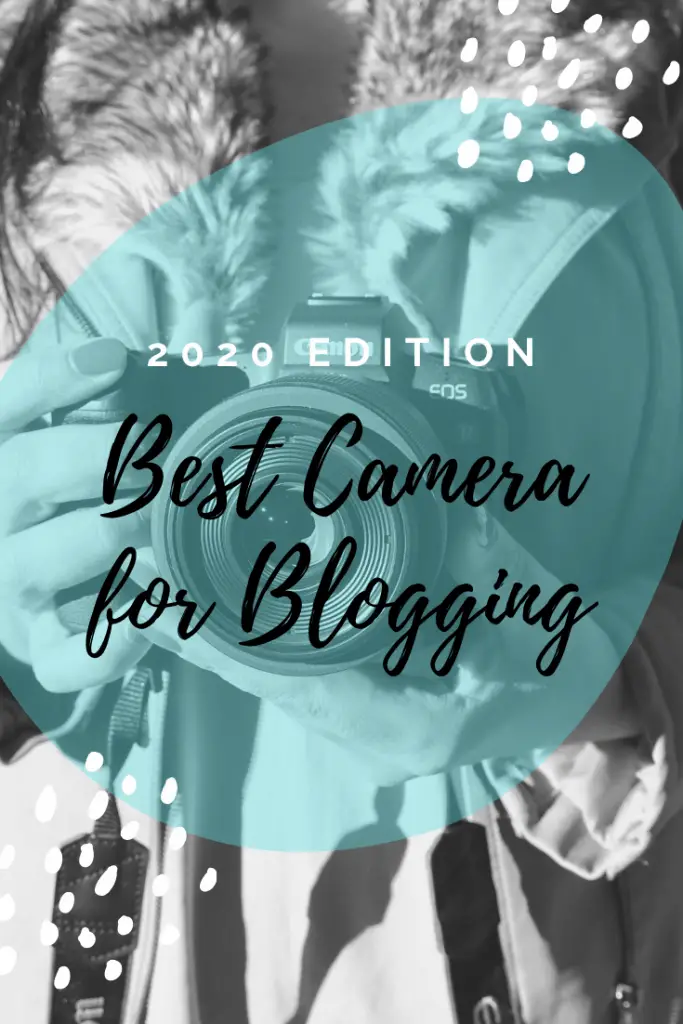 You might also like:
HOW TO START A TRAVEL BLOG (INCLUDING A FREE STEP BY STEP GUIDE EBOOK)
HOW TO START A (TRAVEL) BLOG AND MAKE MONEY
HOW TO WORK FROM ANYWHERE IN THE WORLD: THE ULTIMATE FREEDOM LAPTOP LIFESTYLE
BLOGGING RESOURCES AND TOOLS I CAN'T LIVE WITHOUT
Disclaimer: CitySeaCountry is a participant in the Amazon Services LLC Associates Program, an affiliate advertising program designed to provide a means for sites to earn advertising fees by advertising and linking to amazon.com and its partners. Amazon and the Amazon logo are trademarks of Amazon.com, Inc. or its affiliates. 
Affiliate advertising is used on this site. When purchasing via a link,  I will receive a small commission, but you don't have to pay more for the item.
zuletzt aktualisiert am February 27, 2023