I get asked a lot how I'm able to work and travel as much as I do and as often as I want to.
I call myself TheFemaleTravelpreneur (my coaching and mentoring site for location independent business owners/or wannabe digital nomads). 
I am a traveling entrepreneur, which means I created a lifestyle business that makes it possible to work and travel anytime and anywhere I want to.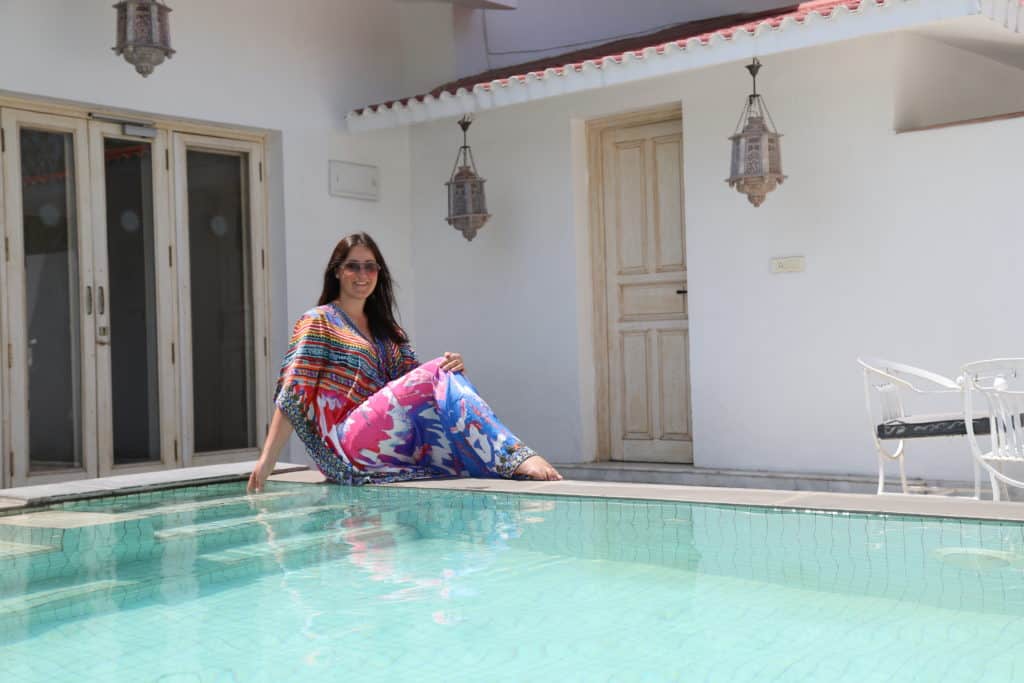 You can consider me as a part time digital nomad. What distinguishes me from digital nomads who burn all the bridges behind them, is that I have a home base in Austria, where I love to come back to and relax after my trips.
If you want to live and work in tropical locations, travel anywhere or even create businesses you can run from home, you found the right place.
How to Start an Online Business
Starting an online business nowadays is pretty simple. You get a website, link your social media handles to it, and start selling. It's not even expensive to start a business.
But: 
Many start a business because they want to make money quick. There is nothing wrong with it, but often it turns out that you don't even like what you're doing and you simply changed your 9to5 to work in your business. 
The only difference is that you work even more than in your old dreaded job.
I made this mistake myself. I started a business, selling private label products on Amazon, because I heard you can make money fast. And yes, it was profitable, but what I didn't consider was, that I actually hated it. I didn't enjoy it. Dealing with Amazon seller support was a nightmare and I also didn't enjoy doing customer support.
So what I want to say is that before you start a business take yourself some time to think about what kind of business suits you the most and lights you up.
You will spend a lot of time working in and on your business and you should enjoy it.
Now the question is (which I myself struggled the most, years ago):
How to find location independent business ideas that suit you the most  
It makes no sense to create and start a business that makes money but you don't enjoy it. It's like swapping your dreaded 9to5 to a business you work in even more.
I wrote a whole article around this topic on my TheFemaleTravelpreneur site. You can read it here: How To Start Your Own Profitable Online Business The Right Way
How to Travel for a Living
There are many ways to travel for a living. If this is really what lights you up you can for example start a travel blog like I do. I make decent money with this website you are currently reading this article on. 
It takes some time to actually be able to travel full time for a living, if that is what lights you up.
If you want to go down this route, leave me a comment on what you want to learn more about, so that I can share more about it and exactly how it's done.
Make A Living Online
What I want to tell you from experience is this: 
Don't put all your eggs into one basket. 
Don't rely on one income source only and most important DO WHAT YOU LOVE.
I know, I know. You might hear it a lot and people tell you that you should follow your passion. It might sound cheesy, but it's exactly what you should aim for.
Create a business around what you truly love doing. Starting and running a business can be scary, frustrating and overwhelming. It is also the best thing in the world because you grow and learn more than you could ever do so in any other profession.
That's why you should start a business you actually like. Otherwise you will quit sooner or later.
Take time to figure out what you are passionate about and what you want your business to look like. If you don't know how to make it happen or what kind of business the right kind of business is for you, I created an amazing guide and workbook.
After you go through it and the exercises, you have total clarity on what your business looks like, how to make profit, be successful while being able to work from anywhere and life the nomad life (or how to make a living from home).
You can get it here.
This is what is covered in the training and workbook: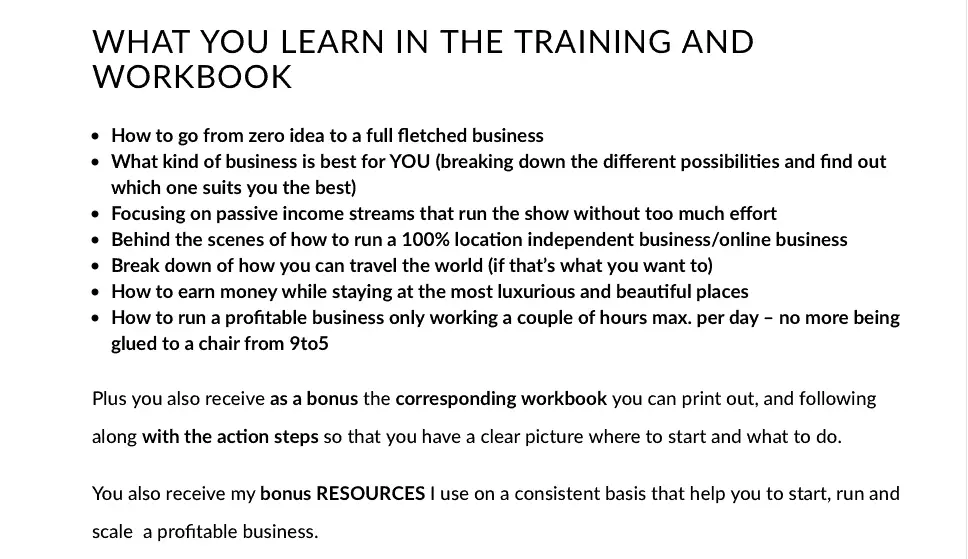 I wish I had this guide when I started with my first business. I don't want you to waste money, time and energy on starting a business and finding out later, after you put sweat and tears into it that it is the wrong business for you.
I would love to hear from you if you already run a location independent business and be a digital nomad or if you are thinking about it.
Let me know if you have any questions around this topic.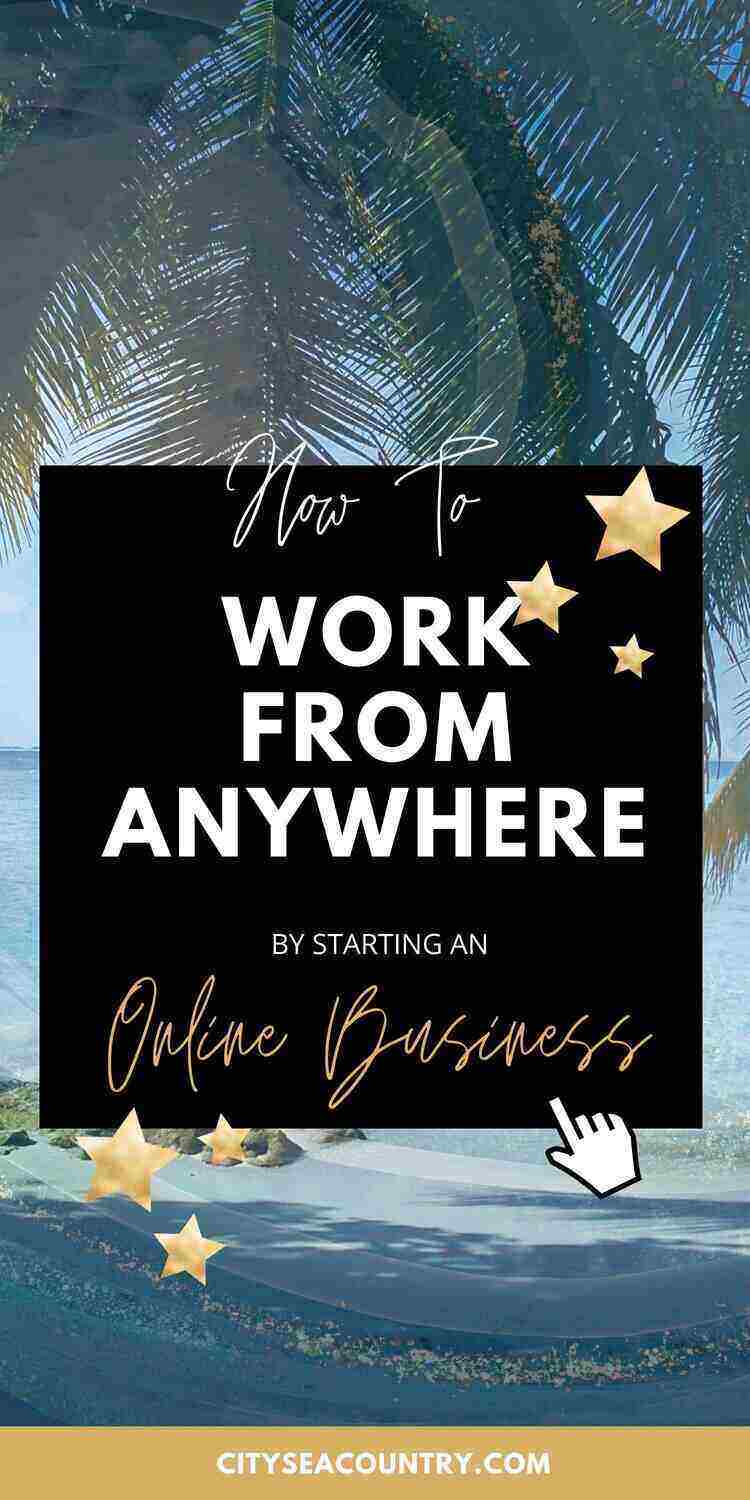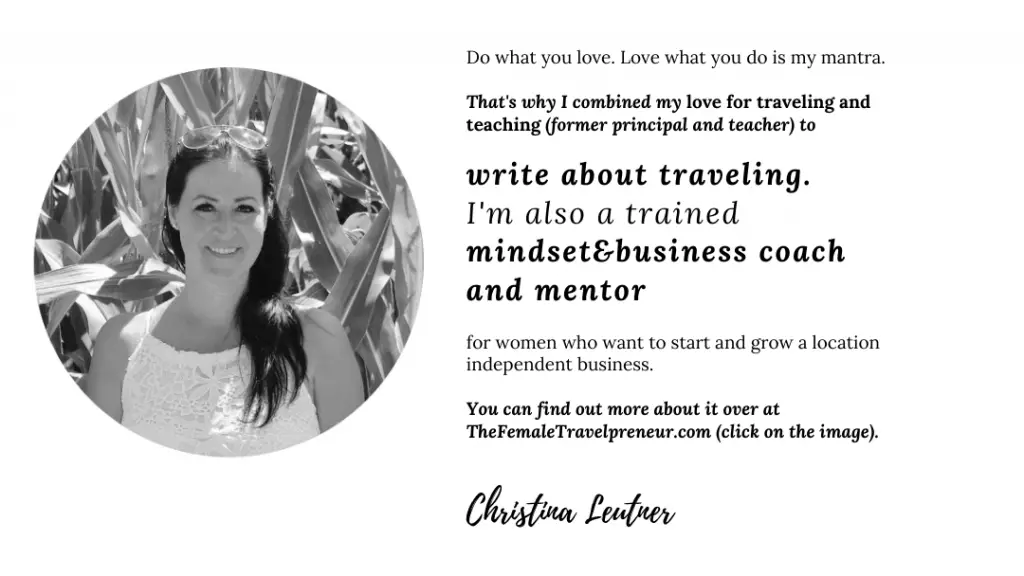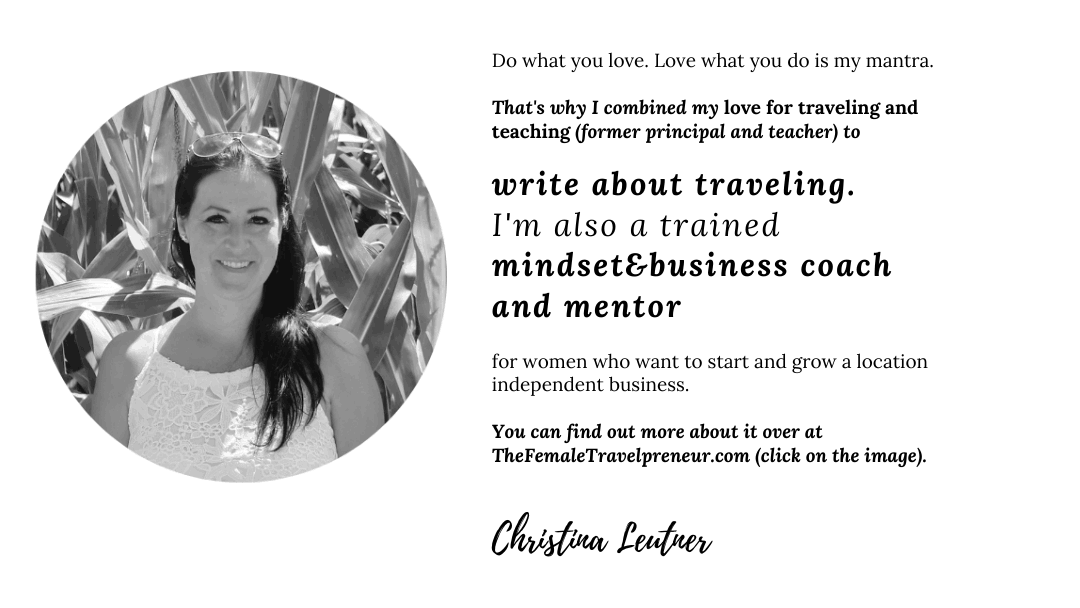 zuletzt aktualisiert am February 27, 2023