Bells ring, chains rattle and suddenly you look into the eye of a wild creature. That´s what might happen to you when you are spending your time in Salzburg, Austria during Christmas time.
A couple of days before the 6th of December Krampusse accompany St. Nicholas. They are wild looking creatures traditionally with 1 pair of horn from local animals and some red color in their face.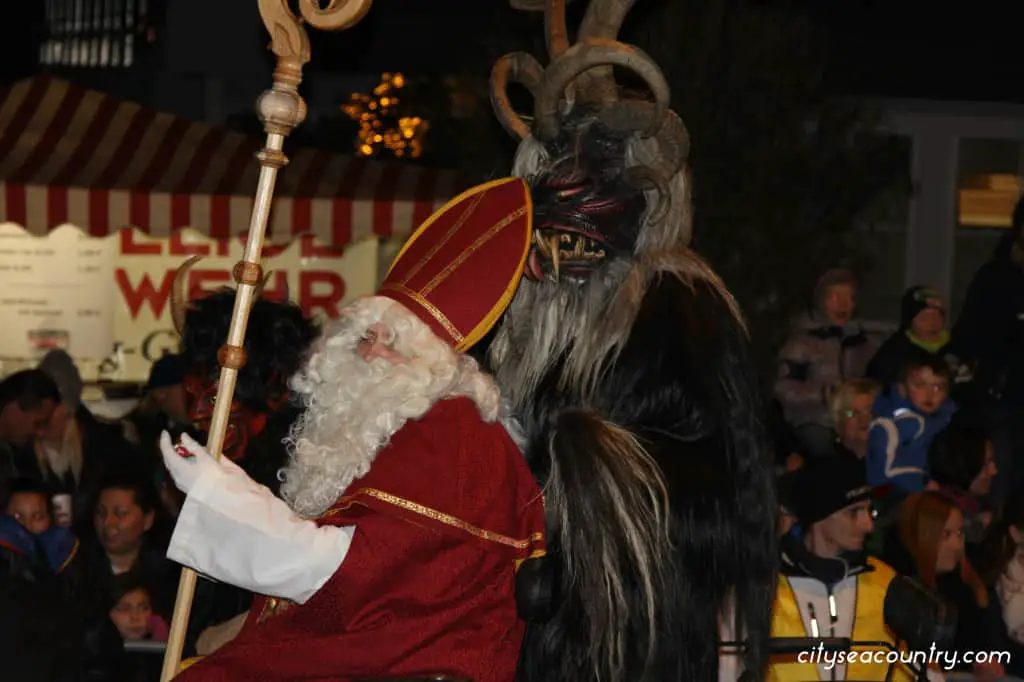 The so called Perchten are pagan spirits and they appear traditionally during the Rough Nights (Winter Solstice, Epiphany,..). Their mission is to dispel the winter (the old year).
Nowadays the tradition is sometimes mixed up a little between the Perchten and Krampusse and the carved masks are looking more real than ever.
We were right among them at the Gnigler Krampuslauf after we attended the best Christmas markets in the pittoresque city.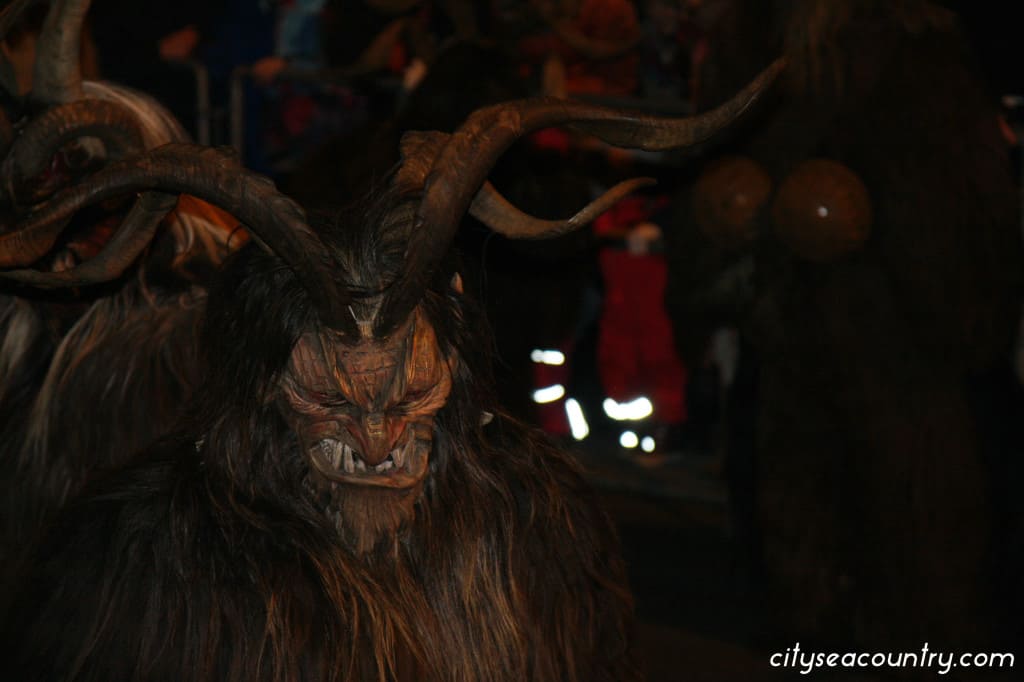 Before you can see them you hear their bells and you can feel the tension growing amongst the visitors. Even if you are guarded by a fence and even if you know there are men and women behind the masks the atmosphere is a little scary. Especially the teenagers in the front row were screaming when the Perchten and Krampusse were trying to get a hold of them. But no one will be harmed.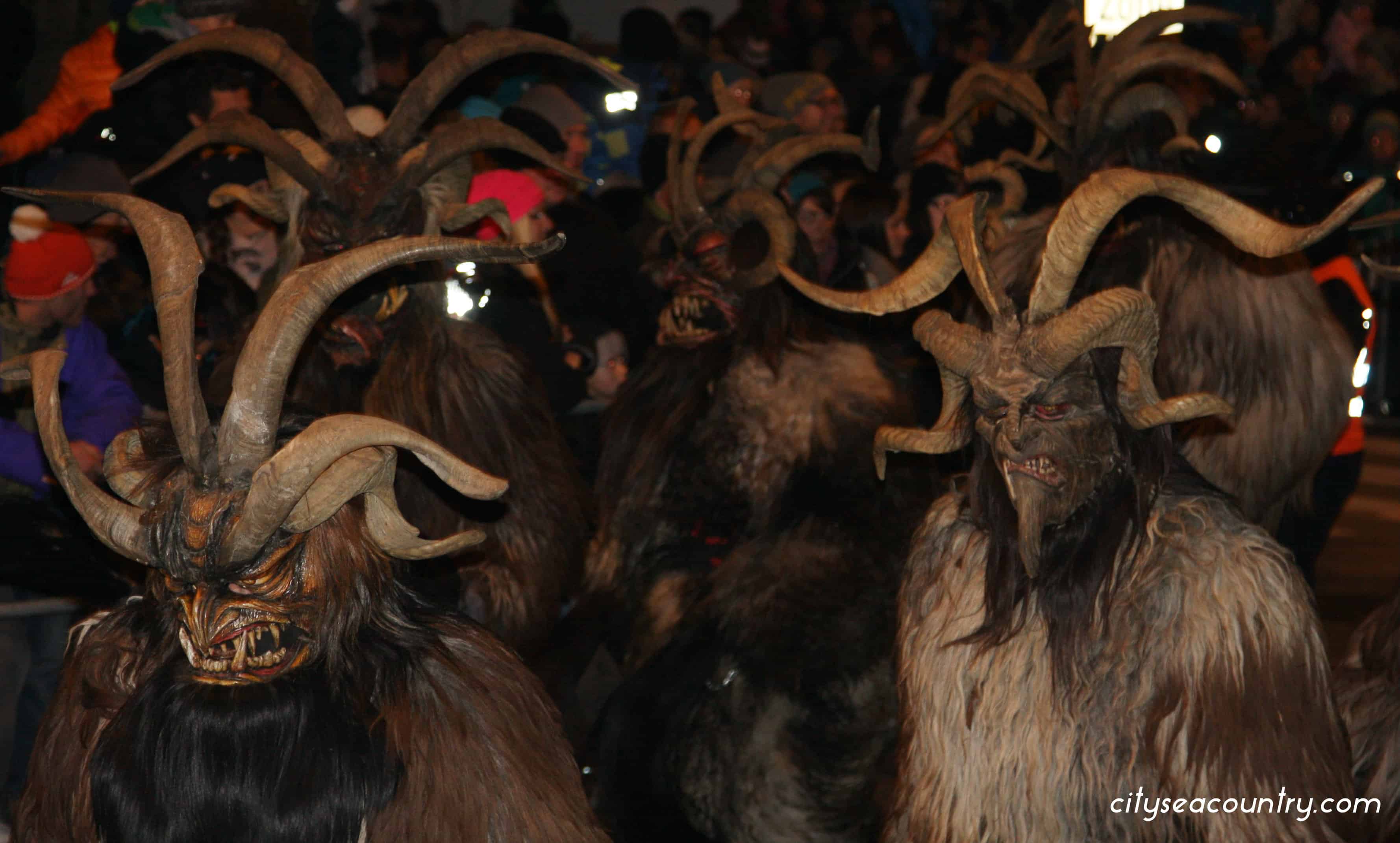 Even witches jump around among the wild creatures. Every group is differentiated by a sign they carry in front of them. We read the word Pass on it many times. A Pass is a group of Krampuss and/or Perchten. That´s how we knew where they come from.
If you want to attend one of these events you find the dates and details here: Perchten and Krampus Runs.

Thanks to Tourism Salzburg for the invitation. The opinions are ours.
zuletzt aktualisiert am December 22, 2022