Because I was so impressed about Shark Whisperer Sara Brenes´ work saving our sharks I wanted to see if there are other women out there commited to helping sharks.
So I found out about South African Lesley Rochat aka Shark Warrior.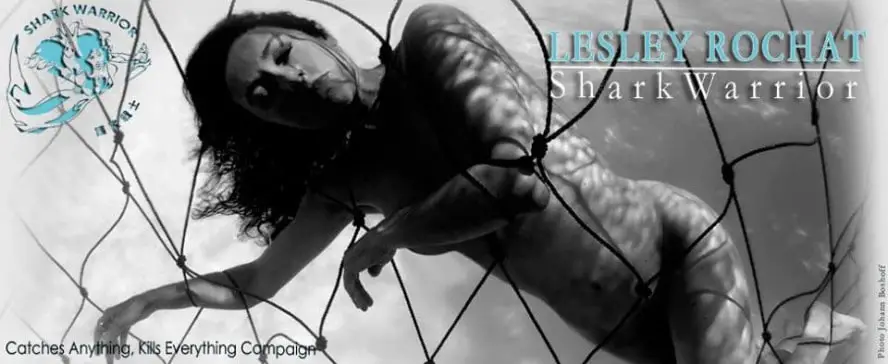 "I am not different, just brave. I am brave because I conquered my fear of sharks by confronting my fear of them, only to find that sharks are not to be feared and loathed, but admired, respected and protected."   
– Lesley Rochat
Professional actress and model turns into
Shark Warrior
Lesley Rochat, a former professional actress, TV presenter and model was tired of her career and became a freelance travel journalist, video producer and underwater photographer.
Seeing how the fishing practices were raping the oceans of all of its life she became very concerned.
Her first contact with shark Maxine at the Two Oceans Aquarium let her decide to quit her job and create the non profit organization "AfriOceans Conservation Alliance". Lesley Rochat was finally able to free Maxine after 9 years in captivity.
"Be brave and stand tall for what you believe in. Be like the giant whale shark, strong, determined, impressive, but always gentle – how then can you not succeed?"
– Lesley Rochat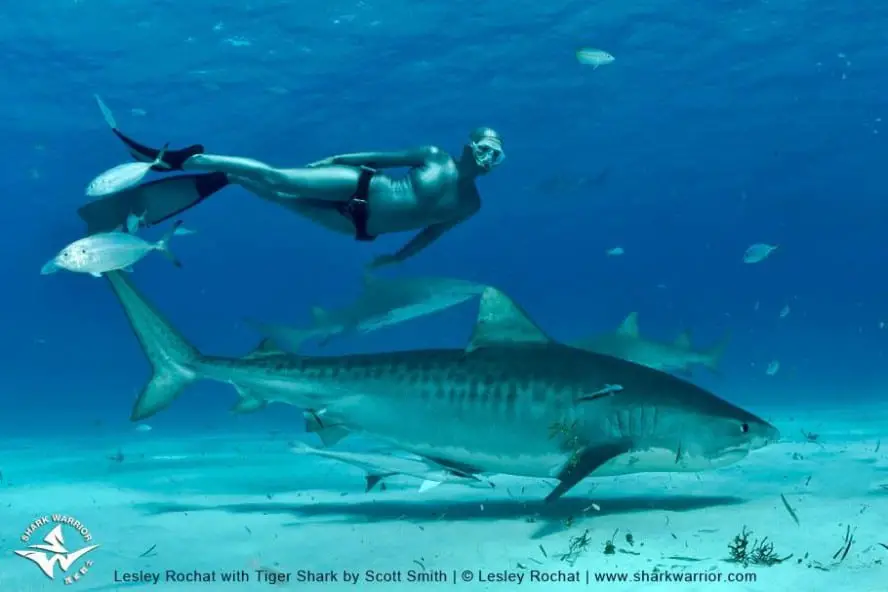 Can one person can make a difference saving sharks?
Lesley Rochat believes that even one person can make a difference. And she proves us to be right. Her AfriOceans shark conversation programme is a success as well as her award-winning documentary "Sharks in Deep Trouble".
Lesley Rochat is the winner of the Greatest Challenger Award in the Johnny Walker Sunday Times Nation´s Greatest Award, finalist in the "2013 Most Influential Women in Business and Government Awards" and was selected for the "O, the Oprah magazine 2013 Power List" and for the "Mail & Guardian Book of Women 2013".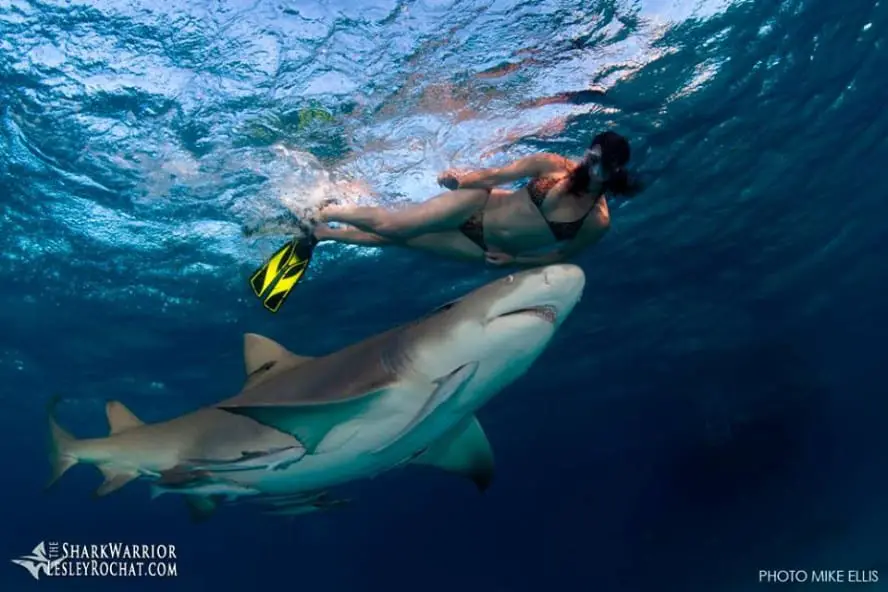 Suggestions for saving our sharks
Suggestions from Lesley Rochat to save the sharks:
stop fishing would be the perfect solution (but she is aware that this won´t happen)

find ways to fish sustainably

provide education and awareness that by harming other life people harm themselves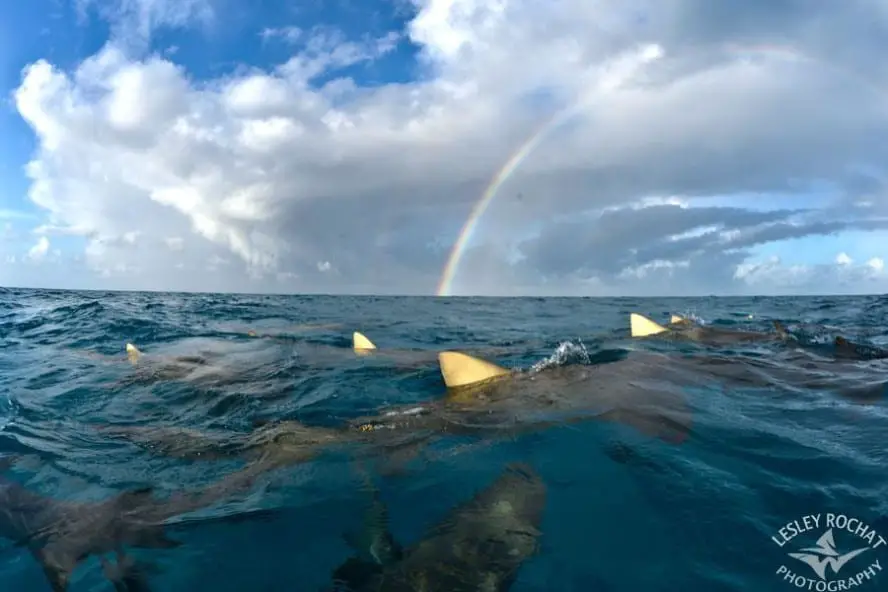 If you are interested in Lesley Rochat´s work or want to donate go to:
www.lesleyrochat.com
www.sharkwarrior.com
Pictures and Video by Lesley Rochat, Mike Ellis, Johann Boshoff
You might also enjoy:
CAGE DIVING WITH WHITE SHARKS IN AUSTRALIA
zuletzt aktualisiert am June 26, 2021