The Waldviertel in the northern part of Austria is the area to be active and creative (at the same time if you want to).
Bike trails with more than 2000 km length altogether and many hiking paths, one of them the 230 km long path along the river Lainsitz, make it to one of the most active parts of Austria.
While hiking or biking along the Waldviertel you can stop and be creative the same time or watch how creative the locals are and were in former times.
When we hiked the second part of the path along the river Lainsitz we started in Weitra. Weitra is a little town with big history. Only about 2000 people live here but the town is full of architecture, art and stories.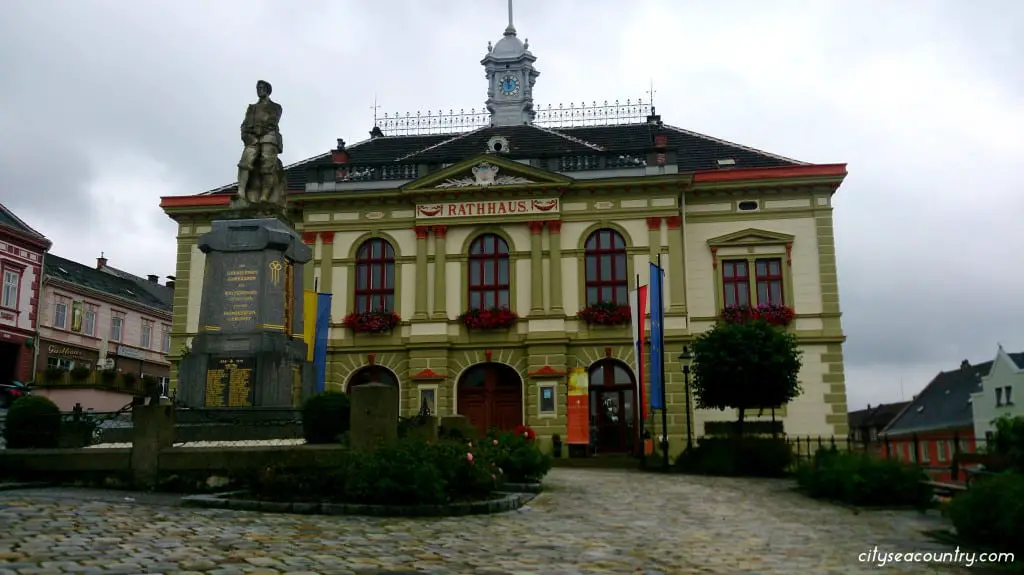 Local night watchmen and author Ernest Zederbauer knows his town in and out. He showed us the beautiful facade of a sgraffito house, the Auhof with antique wooden beams and a medieval cistern.
The castle in Weitra is a mixture of old and new. In the inner courtyard plays are being held. You can watch them even during rain because you sit under gigantic umbrellas (kind of). A brewery museum and a display about the "Eiserner Vorhang" (cold war) can be visited. The old whisper room was fun to see and showed us how creative and smart people were.
At Hirschenwies we stopped at the motor activity park. Can you see how much fun we had even in the rain?
Right from the Xundwärtsparcours we hiked up to the highest "mountain" in the region called Nebelstein. (Nebel = fog) The Nebelstein makes up to his name. We hiked about one hour through rain and fog and we enjoyed it a lot. The atmosphere was perfect.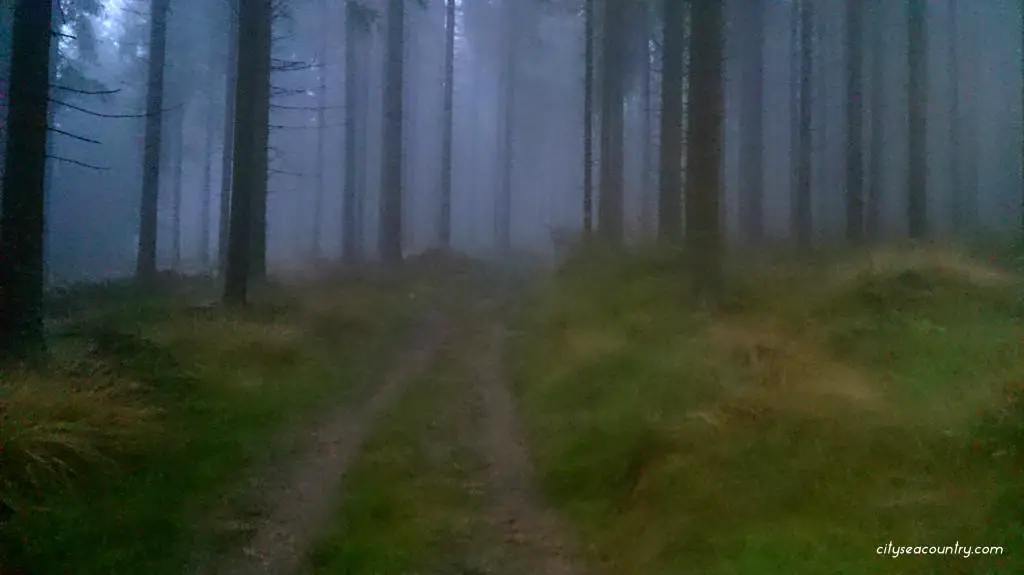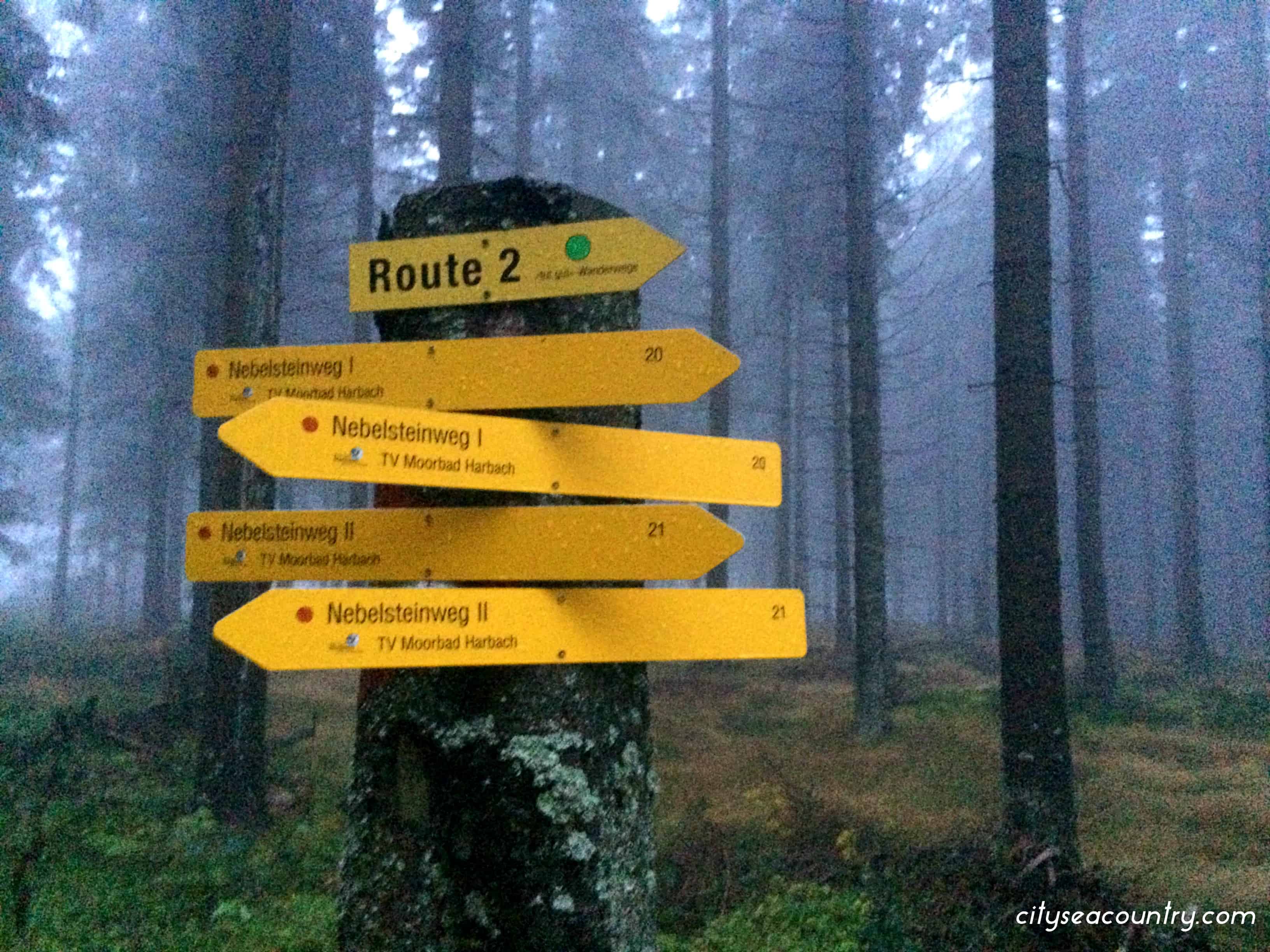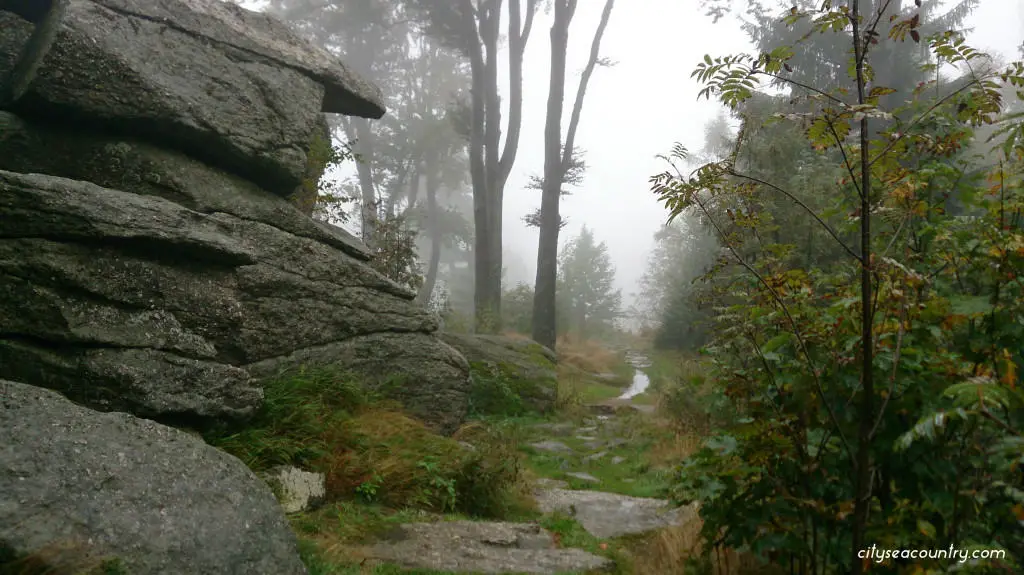 Another part of the path along the river Lainsitz passes the oldest paper mill in Austria. At the Papiermühle Mörzinger you can make your own handmade paper. It will last about 400 years. We are still thinking about what to write or draw upon it. 😉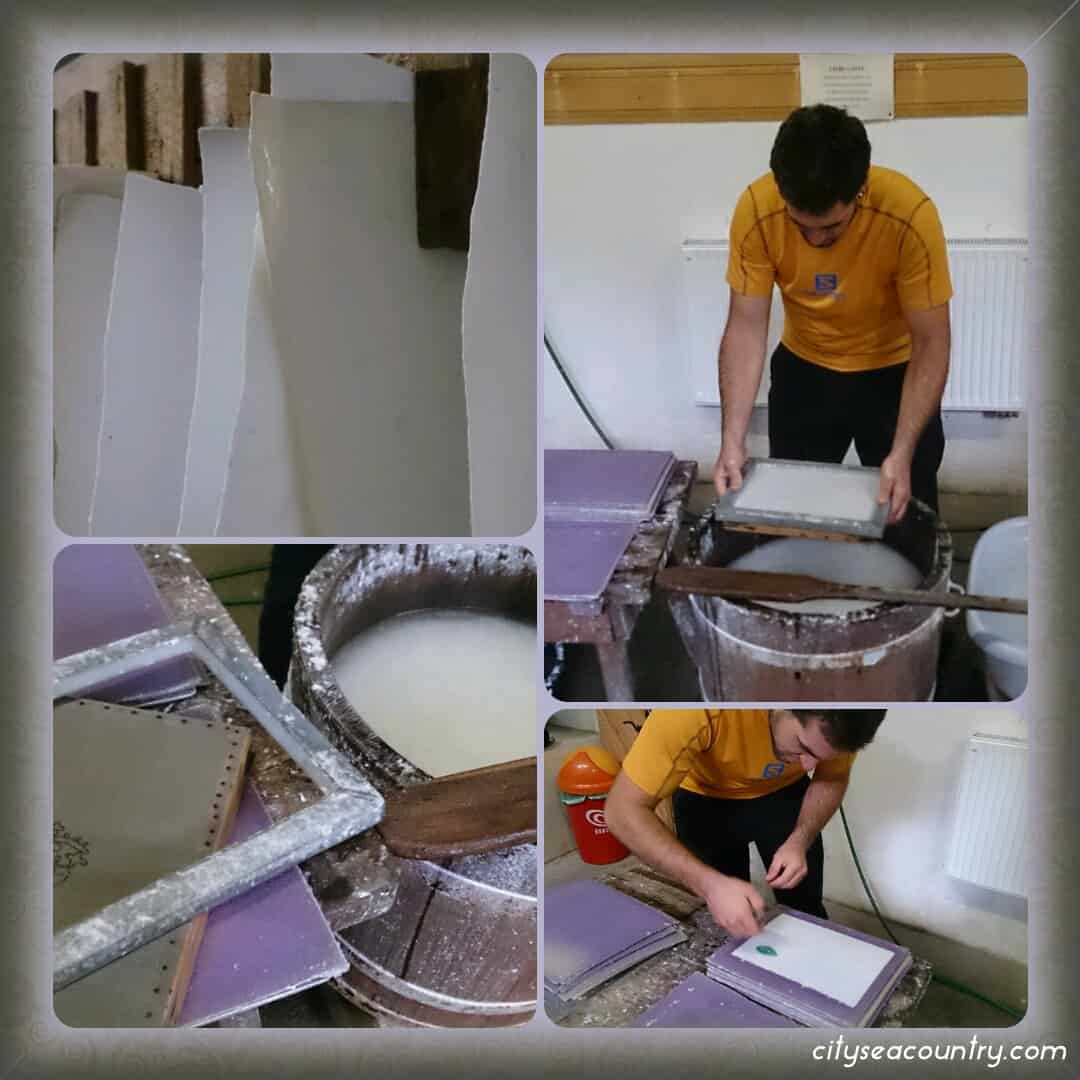 Did you know it is made from cotton clothing?
In Neunagelberg we watched glass blowing at Kurt Zalto. We got a sneek peek on how glass is produced by hand.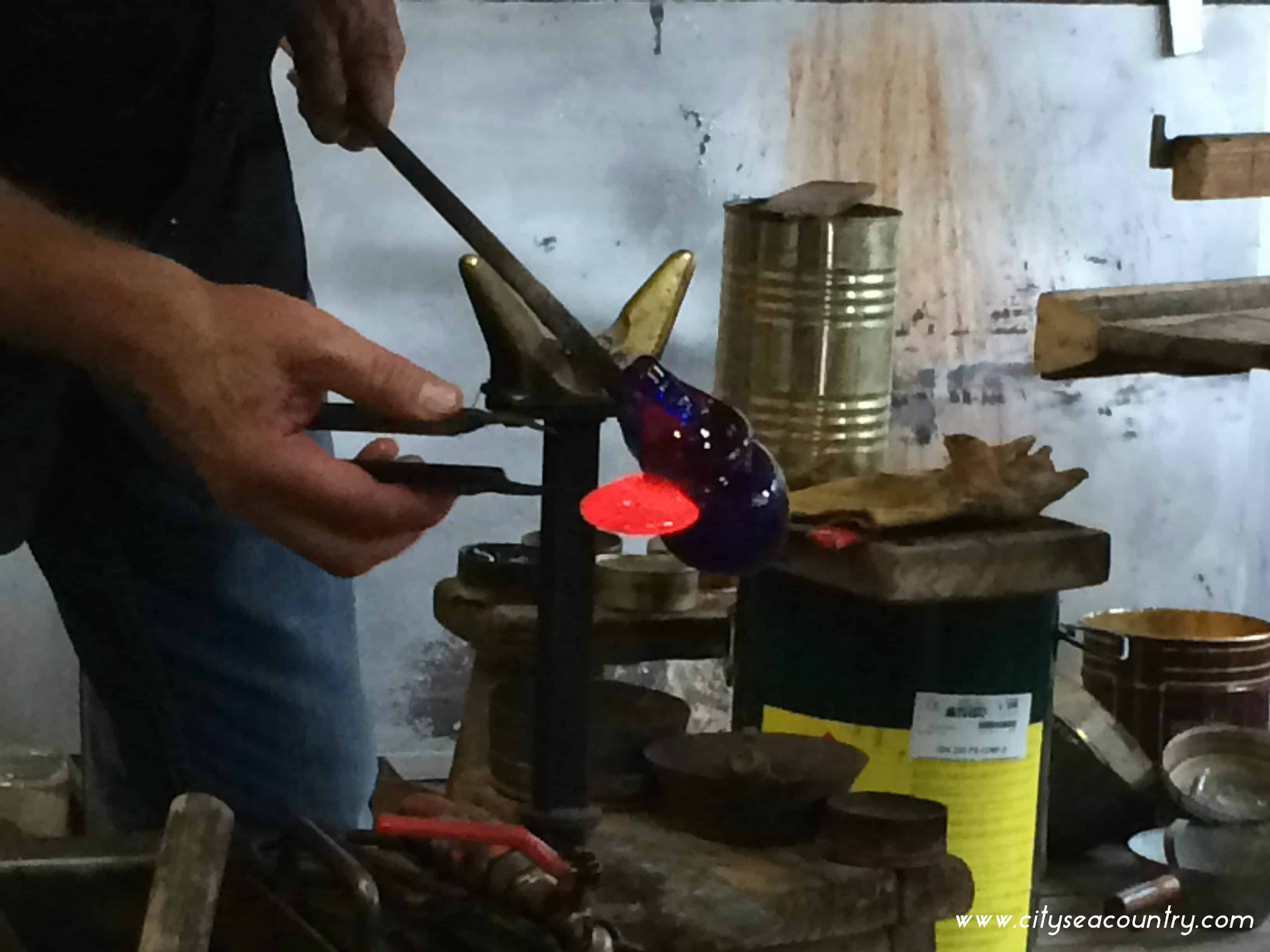 If you don´t want to hike again you can take the Waldviertelbahn like we did. In this case from Neunagelberg to Litschau.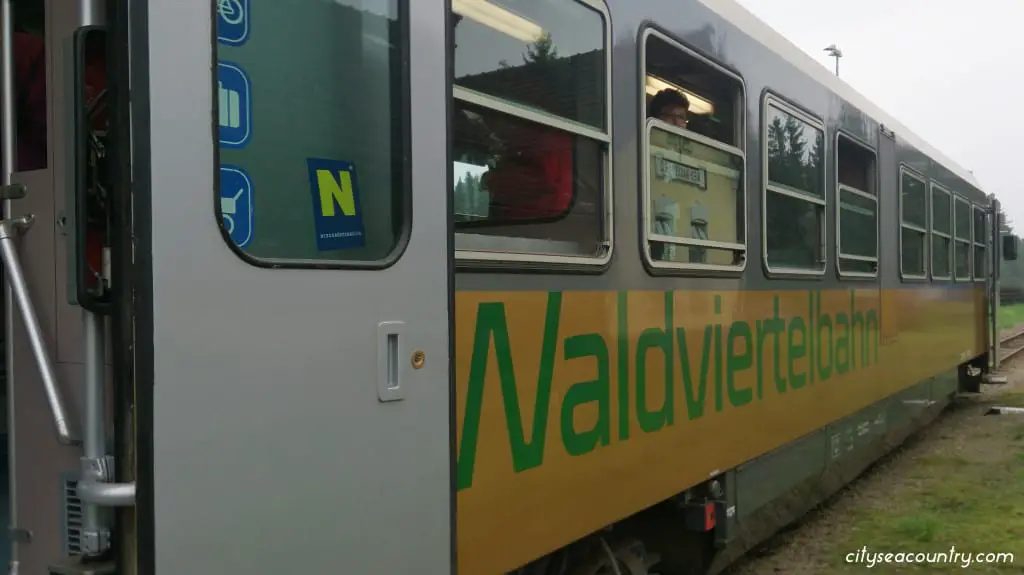 In Litschau we stayed at the Hoteldorf Königsleitn reenergizing for the 20 km long hike along the Lainsitz the next day.
Click on the picture to read more about the beautiful Waldviertel ⤵

Thanks to Waldviertel Tourism for the invitation. The opinions are ours.