Timo Peters from the Northern part of Germany and his backpack Bruder Leichtfuß tell us in this interview about their uncommon travel experience at BruderLeichtfuß.com.
Especially hitch hiking across the oceans is one thing they are really into. When I heard about this I had to ask him how that works.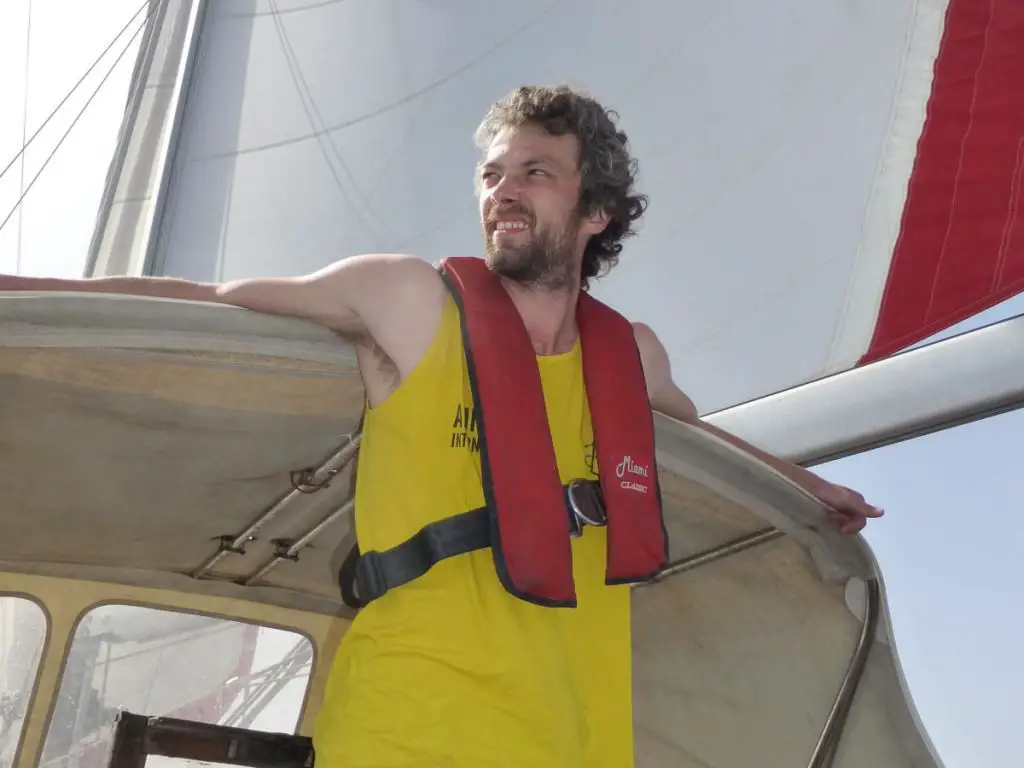 Transatlantic Hitch Hiking. How did you get that idea?
First of all you need a little adventurousness. Some time ago i hitch hiked on highways while touring across Europe. Coincidentally I met in Spain a captain of a sailboat who took me 100 nautical miles on his boat. That was the first time I realized it is possible to hitch hike on sailboats too –  after that the idea to hitch hike across the Atlantic was born fast.
I think traveling is exiting when you get a feeling for the distances. The worst where it doesn´t work is travelling by plane, it is better with hitch hiking. And it works out the best if you are hiking or sailing. During my trip across the Atlantic Ocean I was for 30 days on the sea – no I have an idea how far it really is to America.
I was talking in a recent post about 5 things to know being aboard. What are your tips?
First of all I think your tipps are great and valuable for landlubbers, who are aboard the first time. My Tip: Watch out while getting proviant to have enough "chow" for the crew, which doesn´t have to be cooked. Cooking while sailing is really difficult – it happened not only once that a pot full with nearly done sauce fell in front of my feet. It is not only frustrating but dangerous too. Masses of cereals and chocolate bars are a Must-Have!
Another tip for a longer Crossing: learn to bake! While our Transatlantic Crossing we baked bread during the night shift. It even works in a pan on the gas oven. And fresh bread for breakfast gives good mood.
Were you bored on the sail trip (you spend a lot of days on a boat) and what did you do to prevent you from boredom?
A little bit of techie stuff: a bulging ebook reader and a mp3-player with audiobooks though I was surprised, how much work there is aboard and how little you get bored. Because of the swell the simplest things take a lot longer: cooking, doing the dishes, grooming, cleaning up. And (hopefully) there are little repairs to do on the boat. 
Your ultimate tip against seasickness?
Just do something! In advance I assumed I will just watch the sea and horizon for a couple of hours and let my thoughts drift – that does not help! It is better to find new tasks: for example make the crew happy with a really (not extravagant) meal. It will lift up the moral of the others too…
If you were allowed to visit only one more country. Which one would it be and why?
A terrible imagination! But I think, if I really had to decide, I would travel to Tonga. Those millions of islands in the Pacific have always been a dream for me to see. And I could sail to it and have close to 200 islands I could explore. But: I want to see the Himalaya and Fireland and Africa…not a nice imagination.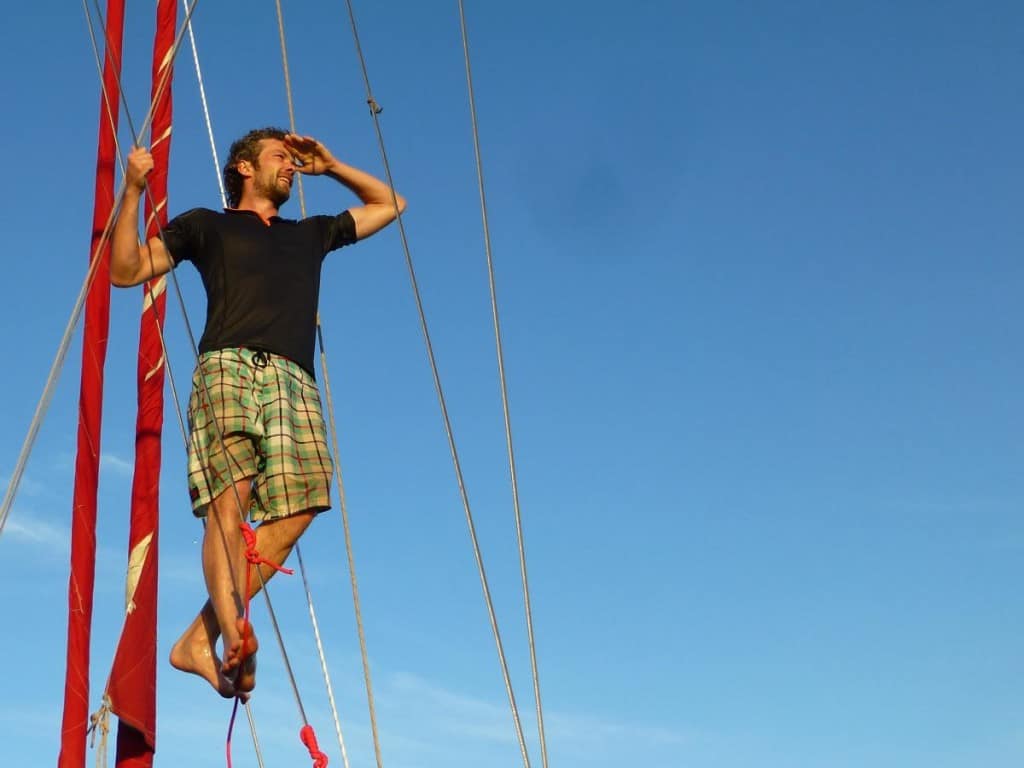 New destination in sight? Tonga maybe?
Thank you Timo for those inspiring answers and insights of your life.
As we can see, everything is possible and there are more opportunities out than we can ever imagine.
You might also like:
5 Things to Know Being Aboard a Catamaran while Crossing the Atlantic Ocean
Tips for Hitch-Hiking and Crossing an Ocean:
zuletzt aktualisiert am May 19, 2020