"Vom Fäld uf s Tällar "- From the meadow to the plate
The Kleinwalsertal is a valley in the western part of Austria. It is special because you can only reach it by car or bus from Germany (close to Oberstorf). In the valley they know what relishing means.
That´s what we encountered at the first Walser Gourmet Days in June (June 12-15, 2014).
Be it the gourmet market, which takes place at Friday in Hirschegg, or at one of the gourmet mountain huts. Delicious food and drinks  can be found everywhere.
Different themes let you indulge into the gourmet world. We skip the game and beef theme, as we are vegetarians. Instead we hike to the gourmet mountain hut Alpe Melköde.  As we arrive the cheese was already made for today but we could watch how cheese was transported in the past. This loaf of cheese was brought to the first open air concert held by the band from the village Riezlern. This evening we sat there at the Kurpark in Riezlern with friends on a picnic blanket, drank some Austrian red wine and ate cheese from the Kleinwalsertal, while listening to the music.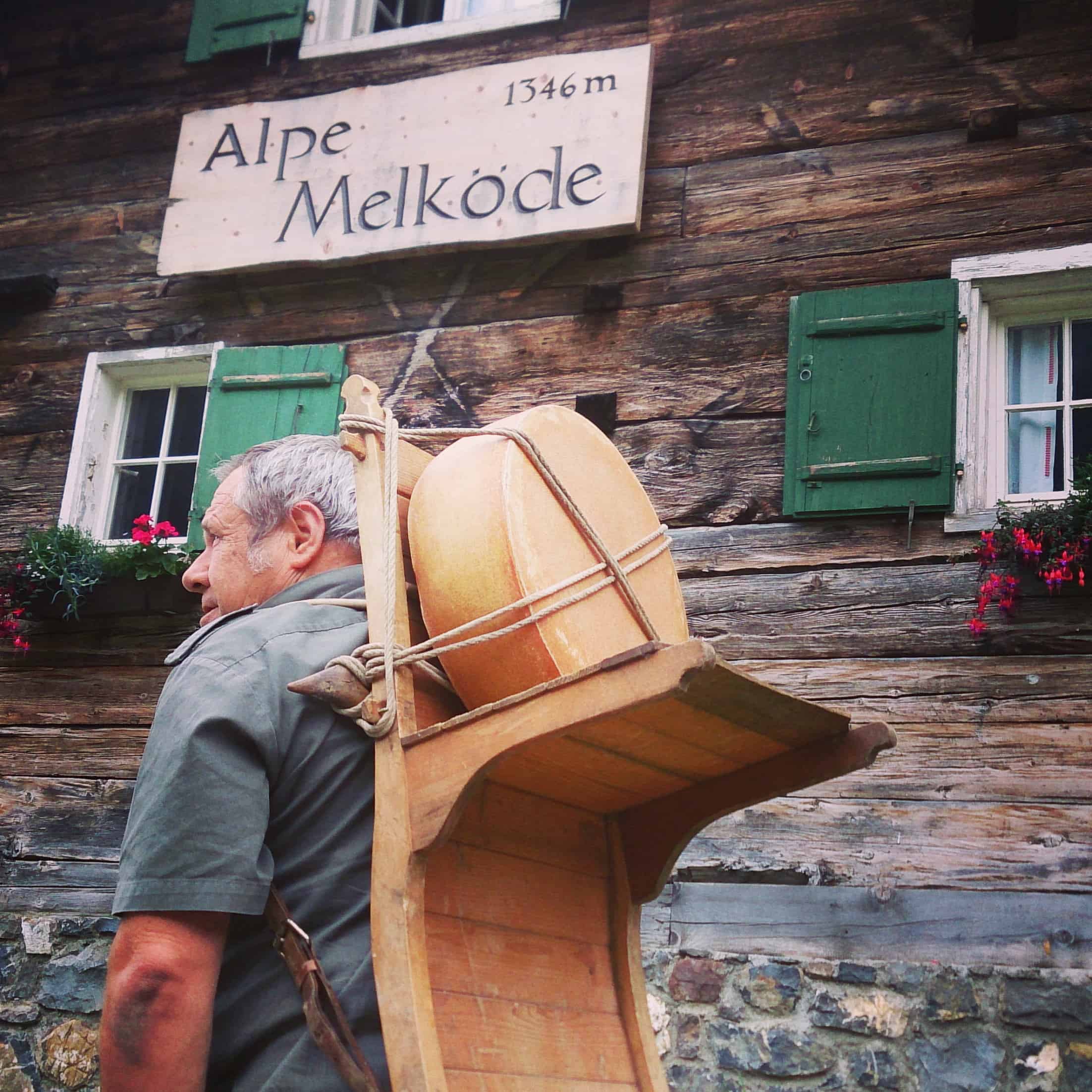 We couldn´t skip the cheesecake fresh from the oven while watching the beautiful nature and the cute goats.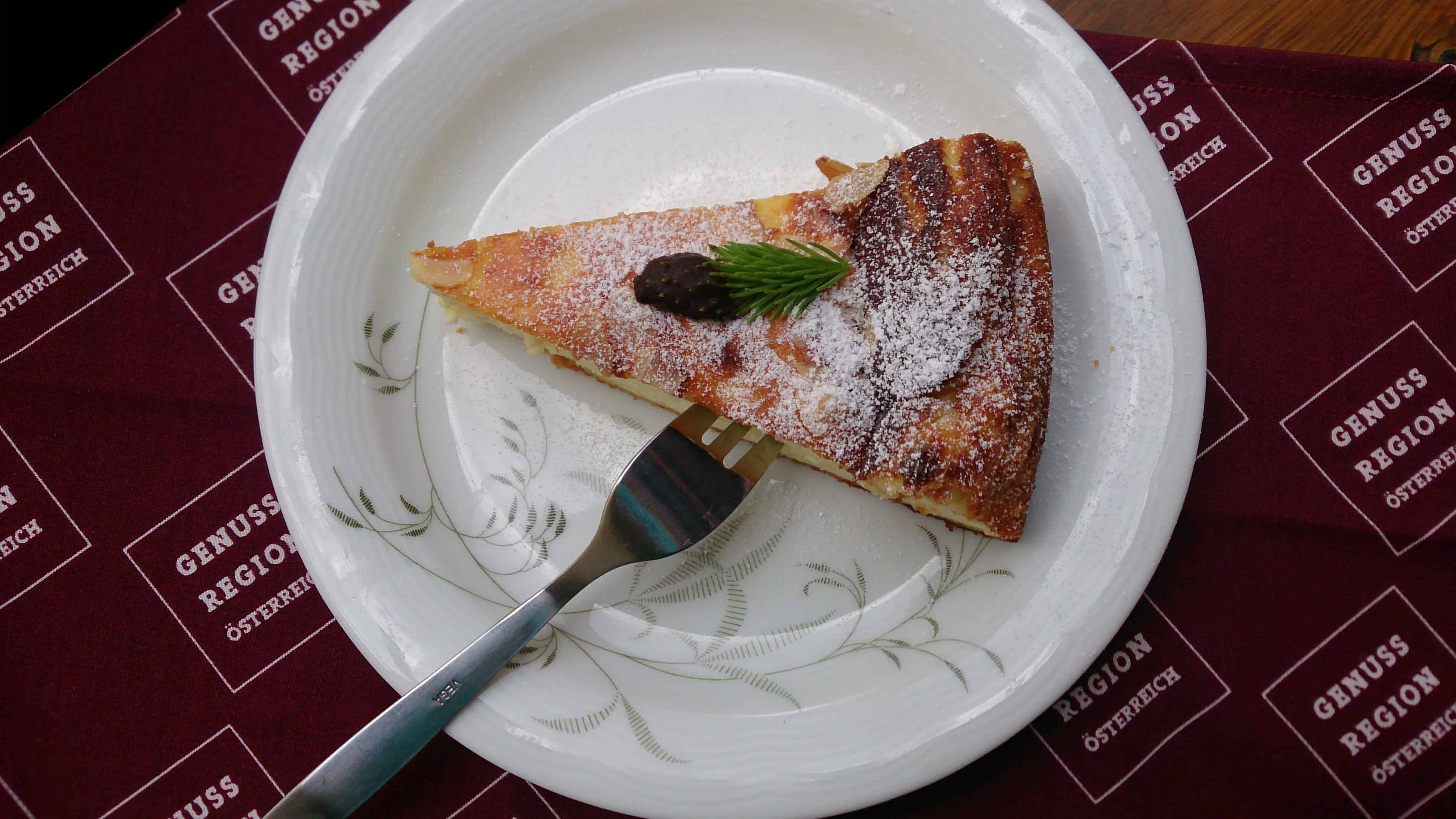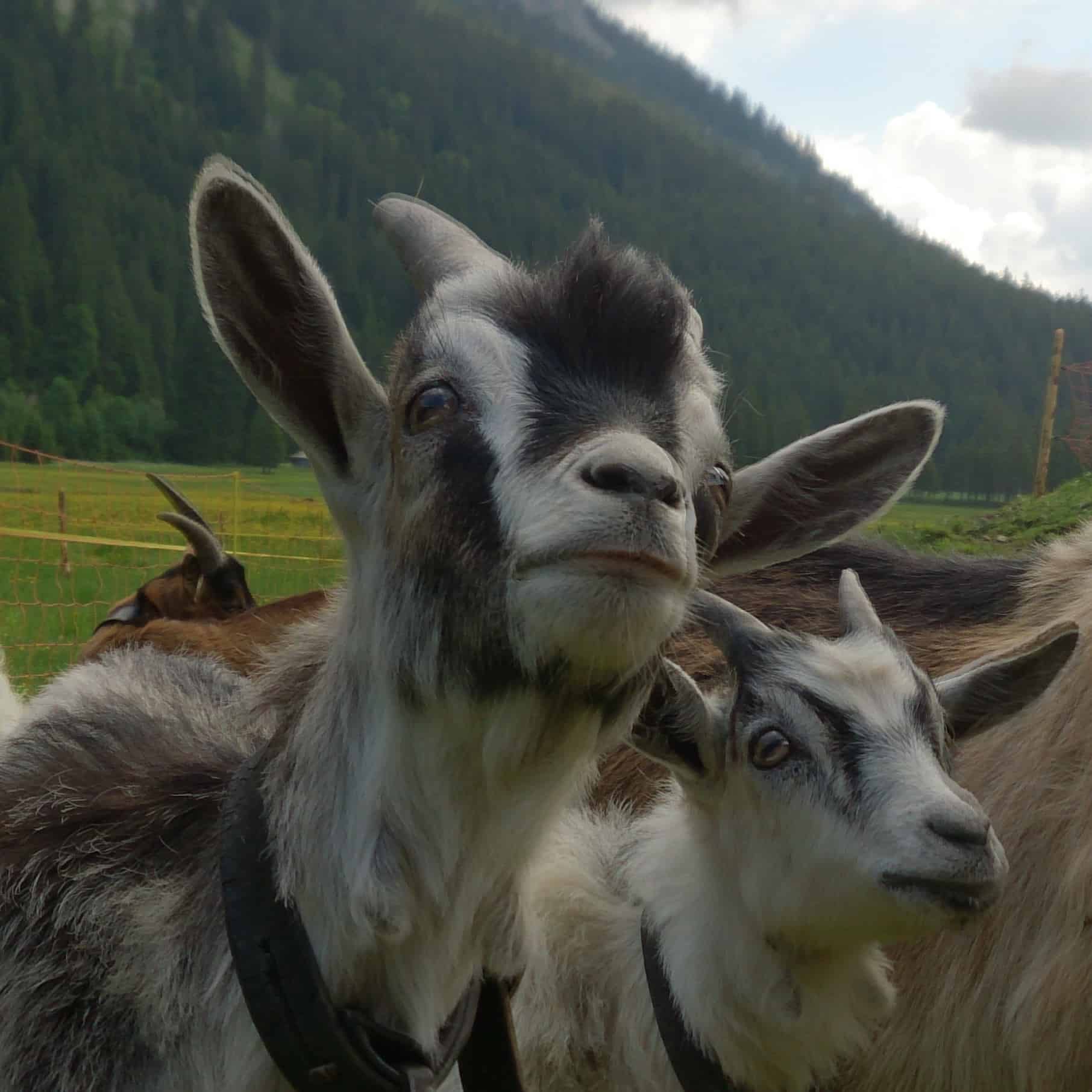 At the Alpe Widderstein in the Bärgunt valley we tried their self made herbal tea, as well as coffee served in style, while listening to zither music.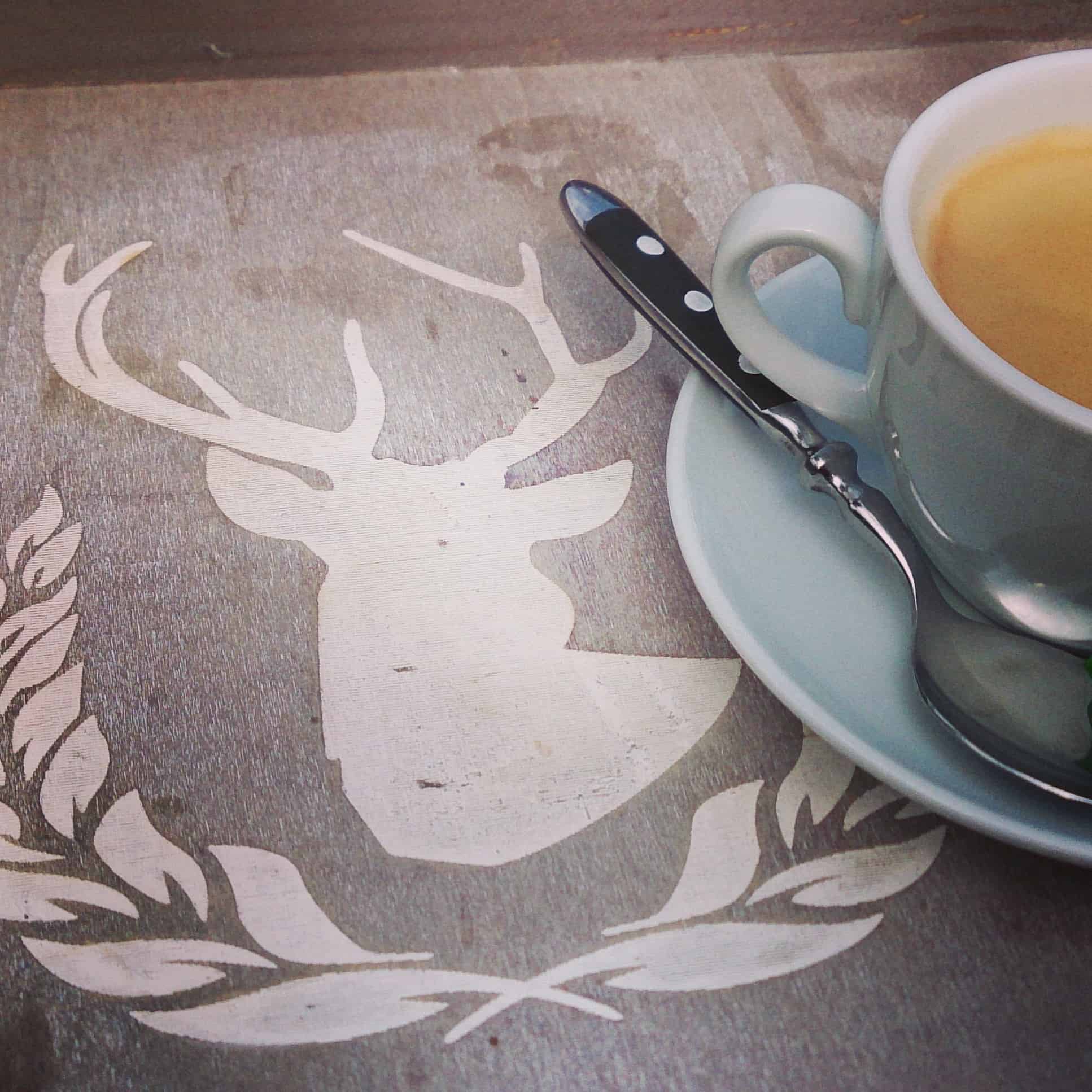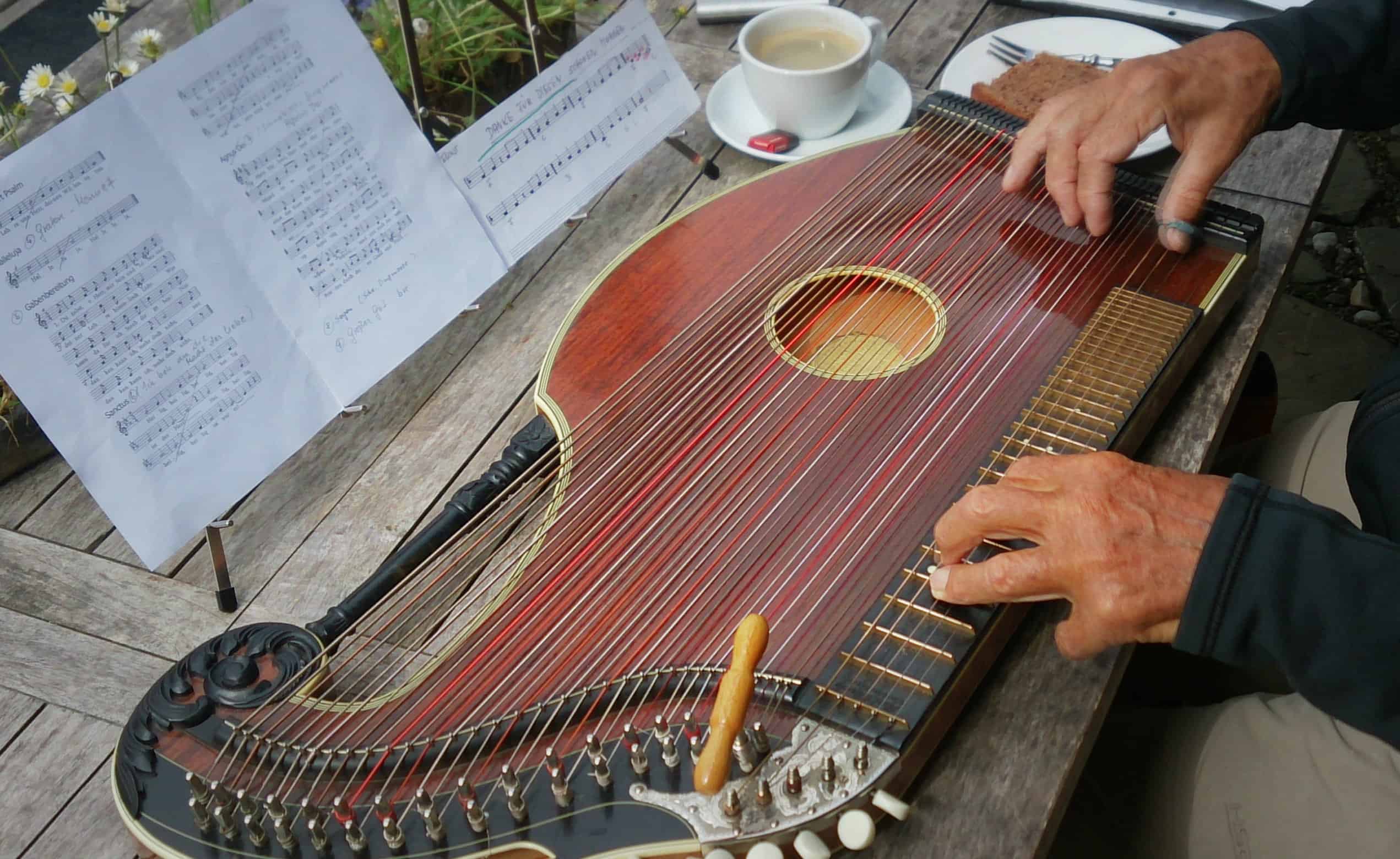 The Alpe Widderstein can be reached from the village Baad as easily as the Alpe Melköde (close to Riezlern) by foot.
In the gourmet mountain hut Alpe Widderstein there is by the way a table from the year 1656. I´m sure the table has seen and heard a lot. 😀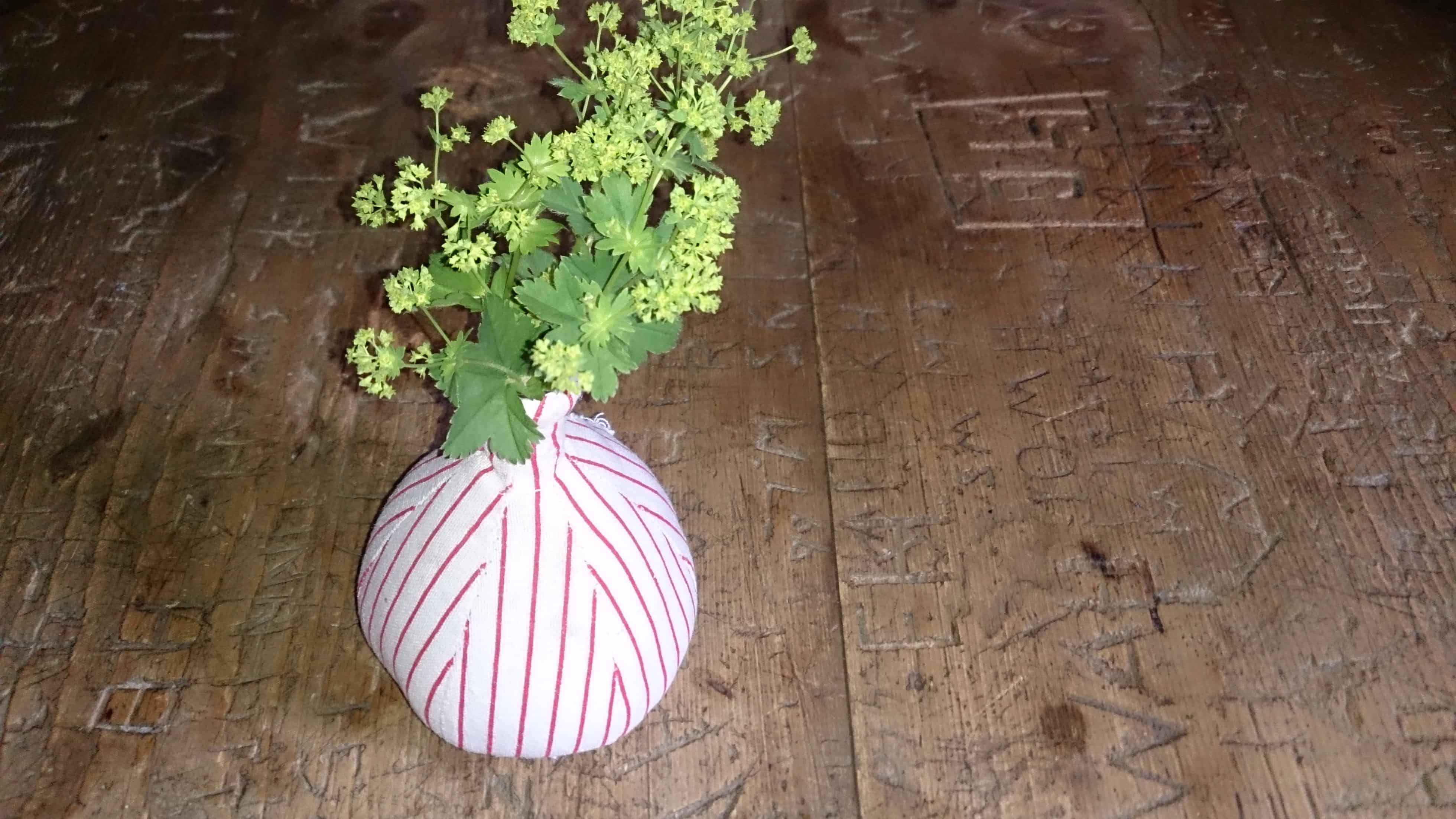 In the Kleinwalsertal local products are very important.
We notice this at our accomodation Walserstuba in Riezlern too. Jeremias Riezler, chef and co-owner got this year his second award as gourmet host (GenussWirt) of the state Vorarlberg. In the restaurant local products and home made jams and teas are offered.
We got hold of the best (mountain)herbal tea at the Alpengasthof  Hörnlepaß. Christine, herbal fairy and owner of the restaurant and hotel showed us her herb garden, where she planted and grows countless herbs.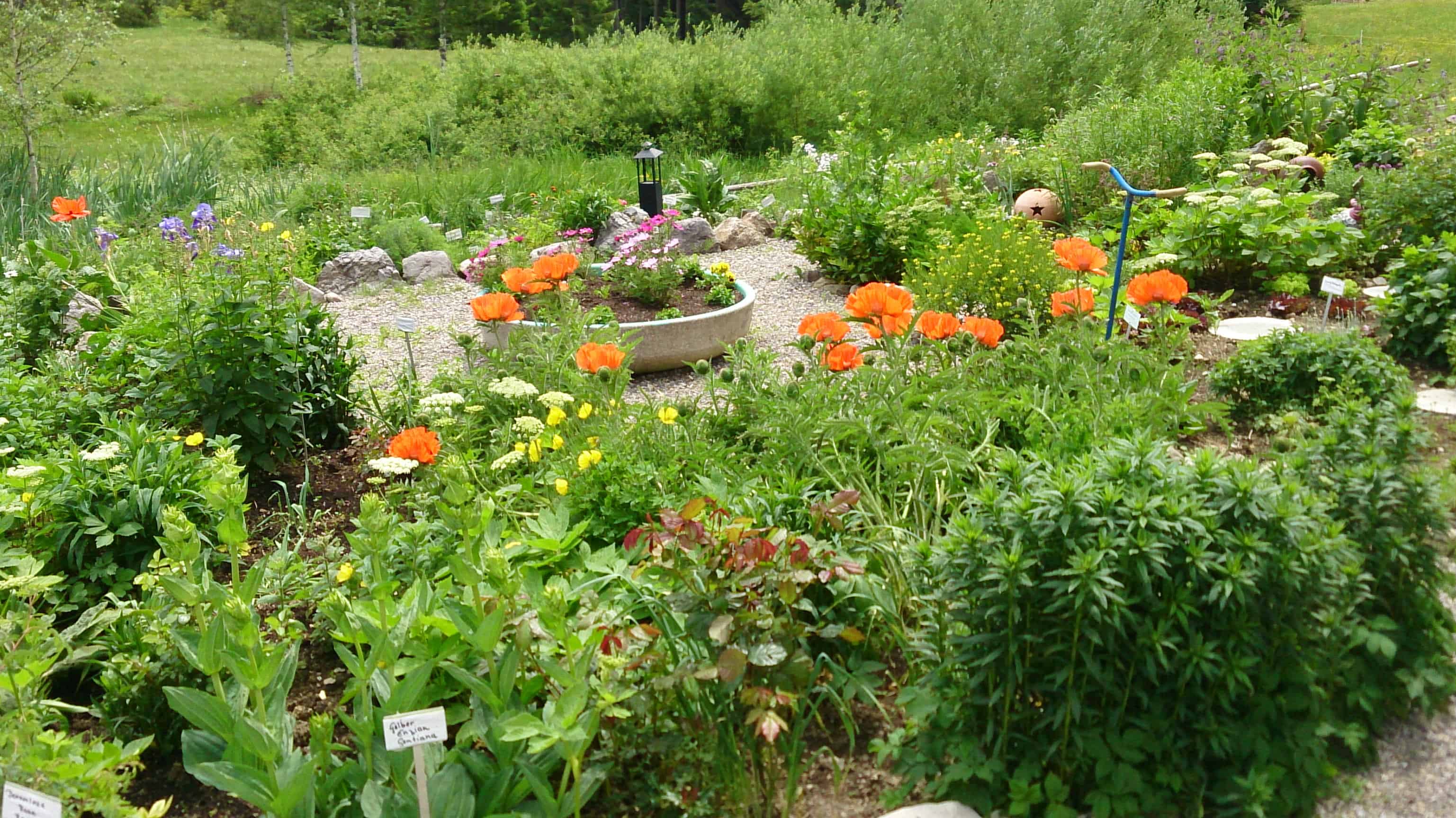 From anti-aging-tips for us women to a recipe for daisy butter; Christine knows it all.
While I am interested in the different herbal tea mixtures to bring  some Kleinwalsertal home with us Thomas found his own interpretation of enjoyment. He had fun with the special bikes. 😀
We found out you can find something for every taste in the Kleinwalsertal at the, but not only, at the Gourmet Days.
Time lapse impressions:
More about the Kleinwalsertal here:

Thanks to the Kleinwalsertal for the invitation. All opinions are ours.
zuletzt aktualisiert am December 18, 2022