After we spent the morning at the world´s largest thermal bath in Hévíz we walked a couple of meters to our next destination because we wanted to try different specialties. Along the pedestrian zone are some restaurants offering Hungarian specialties.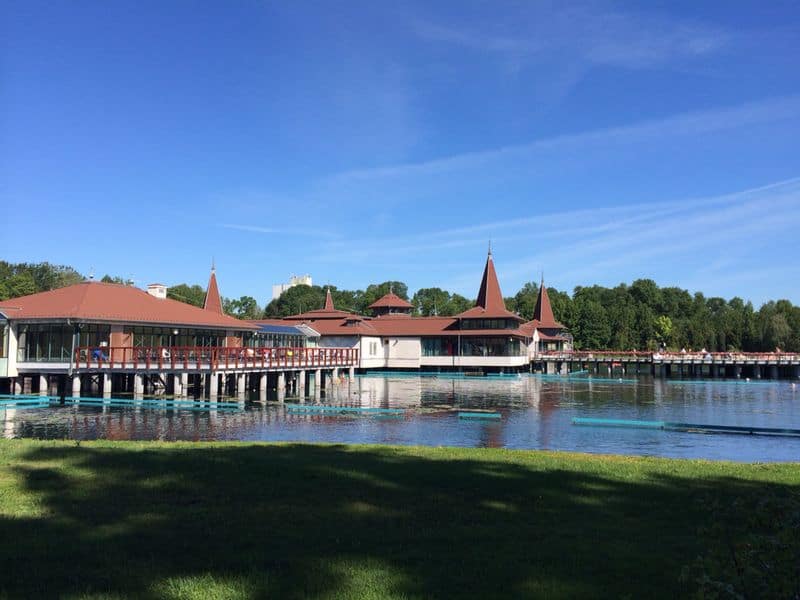 Culinary Hévíz
Thomas tries a tomato soup, which tastes slightly sweet and has spices like cloves in it. I go for curd dumplings with dill and a refreshing strawberry lemonade.
In the Hotel Europafit****S we indulge into the thermal bath, as well as other indoor pools and the outdoor pool area.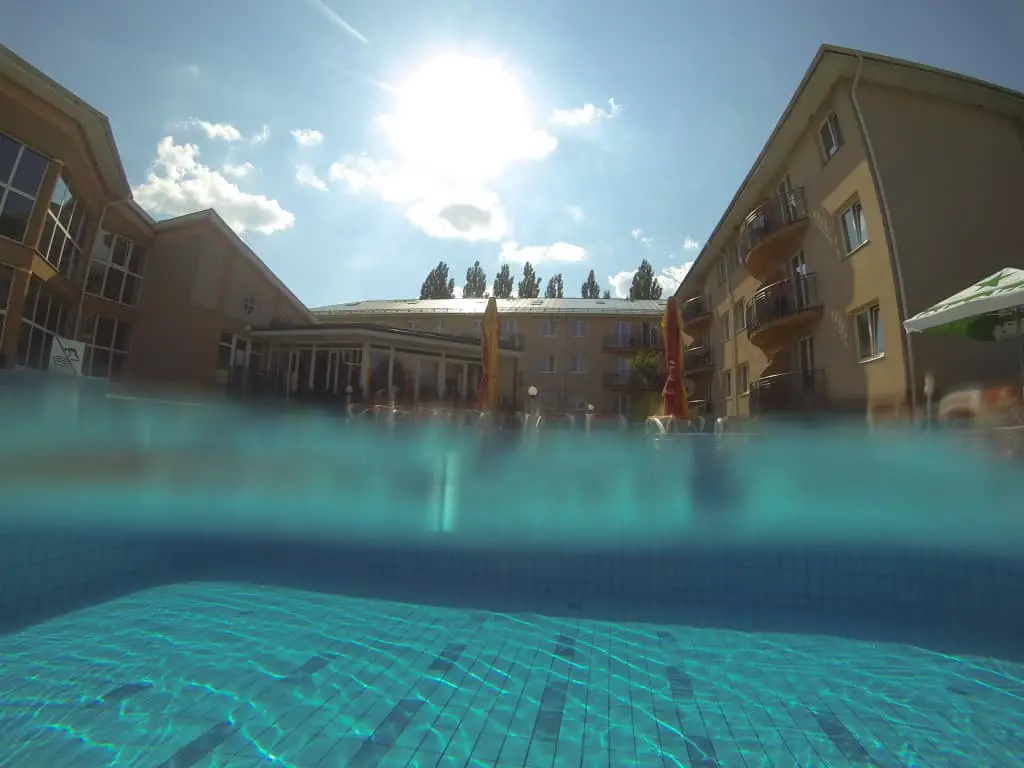 At dinner, which is served in buffet form, we listened to the sound of a live music.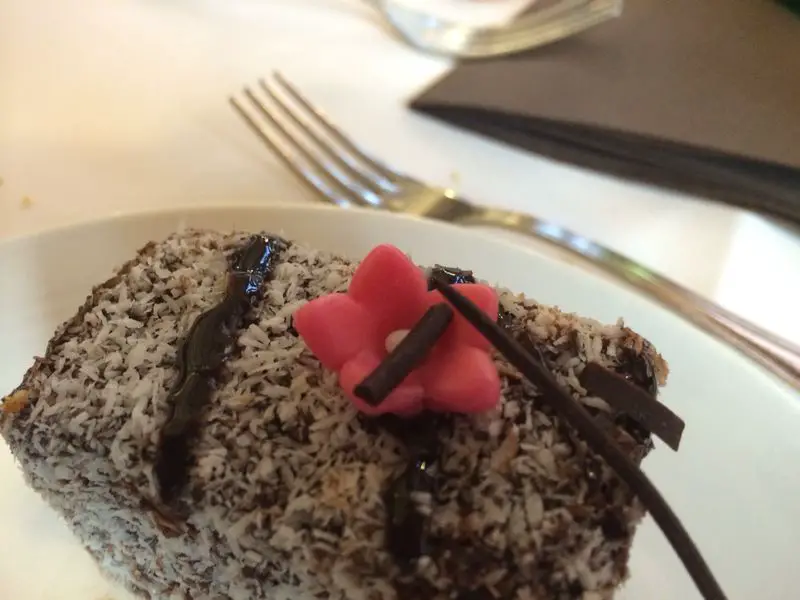 Our room in the Hotel Europafit ****S ist spacious. Through a wing door you get from the bedroom to the living area. From the balcony we have a view to the garden and the pool area.
We were greeted with a bottle of Hunarian red wine and elaborately decorated chocolates.
The bathroom is spacious and modern. 
In only 400 meters walking distance is by the way the thermal bath we stayed in the morning. 
Egregy – wine and delicious food
Another highlight when being in Hévíz is a visit to Egregy, a wine region close to the center of Hévíz. We take a seat under a cherry tree at the wine bar Öreg Harang Borozó (Old Bell).
Gábor, owner of the Old Bell serves us different red and white wine and tells us they are from the region. We also try the Cherry-Curd-Strudel. Delicious!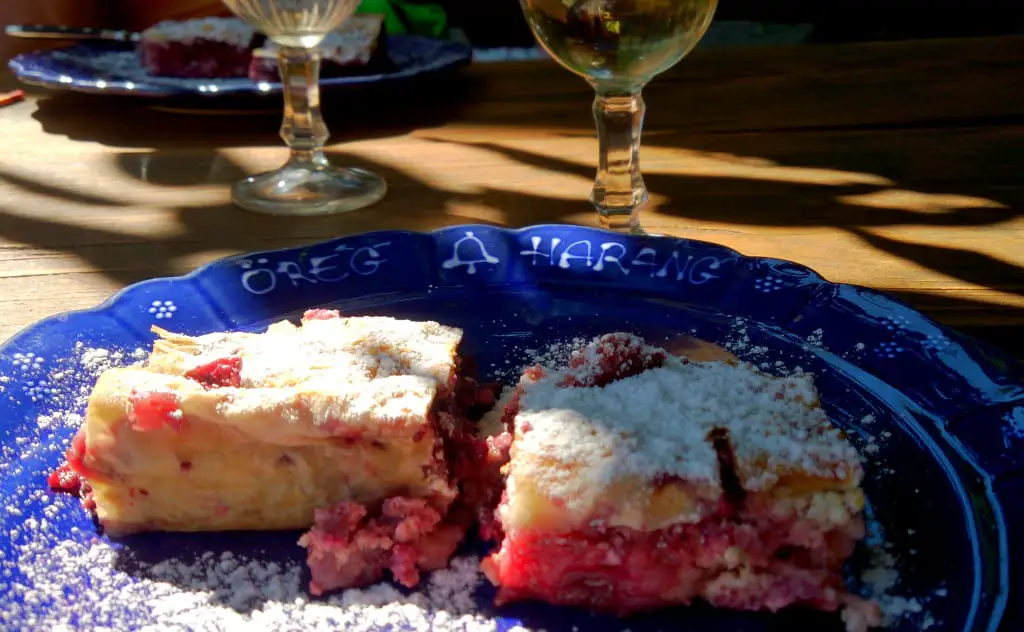 One of the four cats at the Old Bess is called bell. (How suitable. 😀 ) She sleeps next to Thomas and feels pretty comfortable.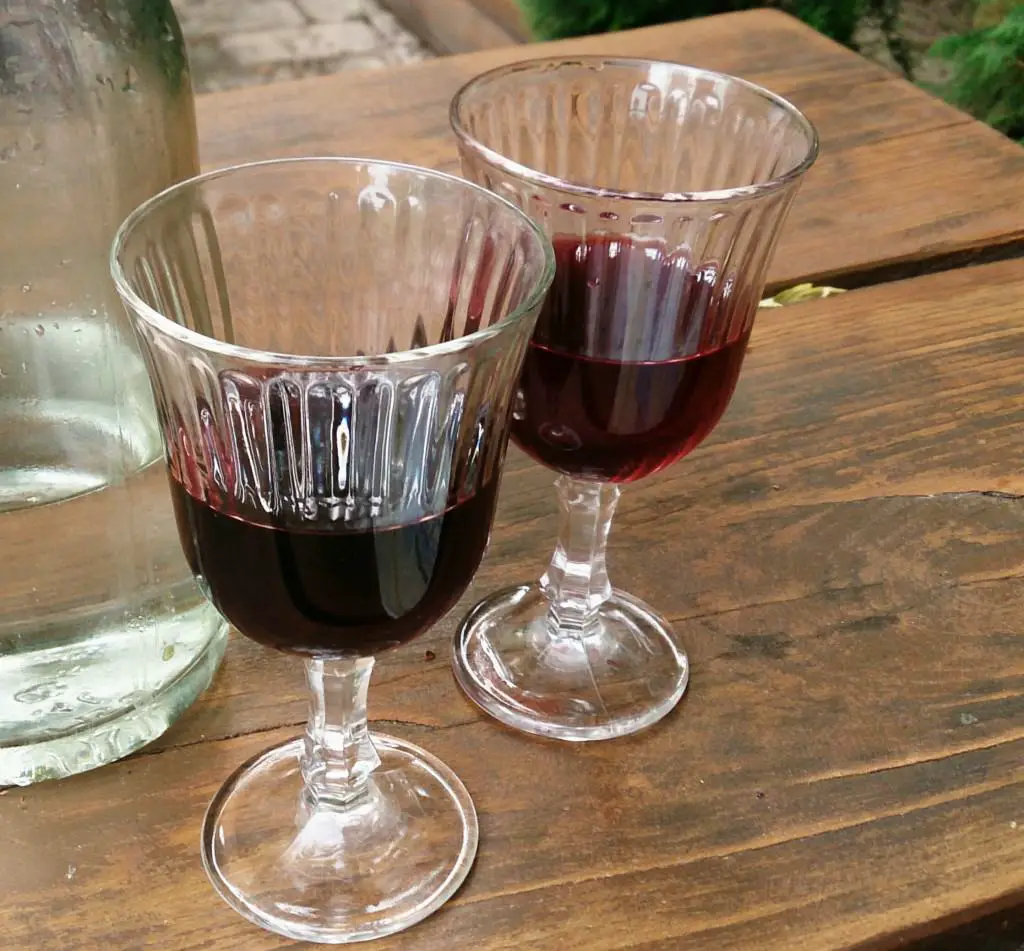 After tasting the wine and strudel we know why there is a Gault Millaut sign at the door. They deserve it!
Our soul and tummy is happy. 🙂 
Thanks to Nonprofit GmbH for Tourism Hévíz for the invitation. The opinions are ours.
zuletzt aktualisiert am December 22, 2022