Ghent is a real open-air museum. When taking a second glimpse you are rewarded with beauty and interesting facts.
At every corner old and new mix.
Numerous facades tell their own story. That´s why you should take a closer look while talking a walk through the old part of Ghent.
Orientation for the illiterate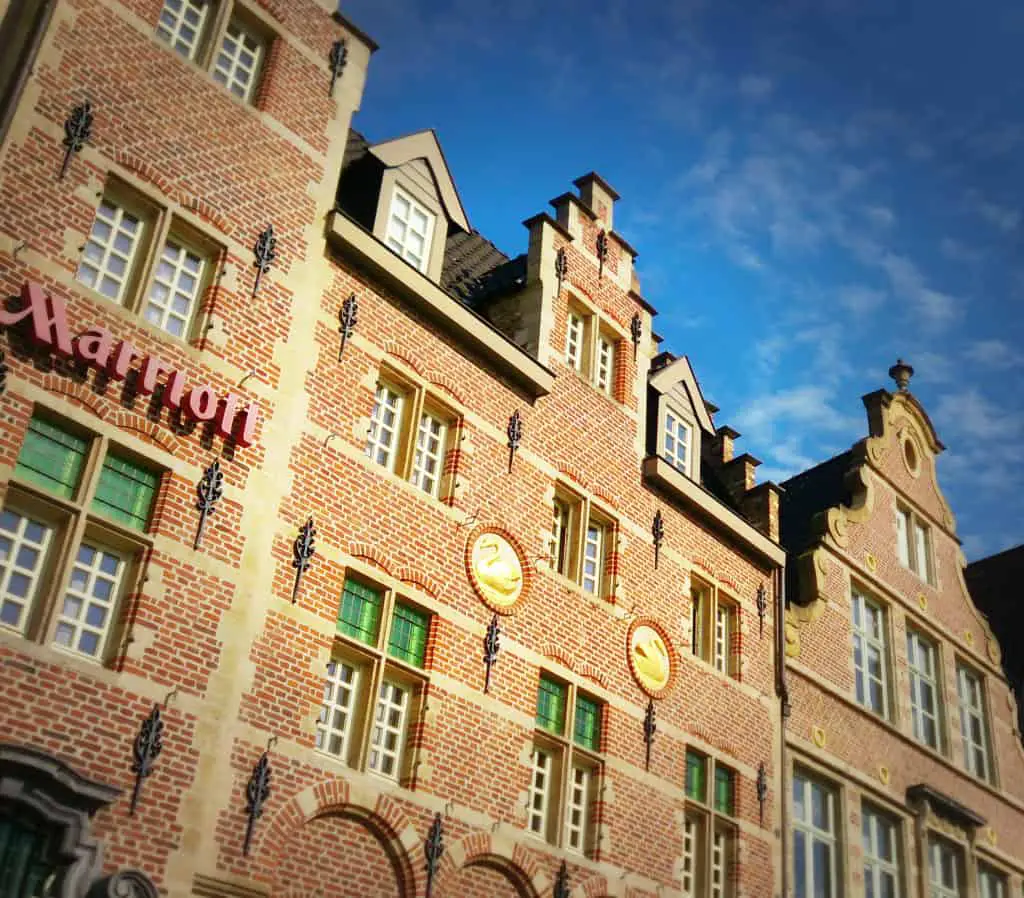 At the Korenlei it was a lascivious place in the Middle Age and later. Right at the harbor two golden swans remember at the facade about this time.