Bruges is a city in Flanders, Belgium. Because of its medieval charme and the historic center, Bruges is listed as a UNESCO World Heritage site. Bruges, also called Brugge is very popular among visitors from all over the world. 
Being one day in a beautiful city like Bruges in Belgium is probably not enough but you can see most of the attractions in one day.
Because of its relatively small old town you can walk around the town or see it during a boat tour.
We arrived from Ghent (you should definitely check this hidden gem out) in the late afternoon and explored Bruges for one whole day.
One Day Itinerary For Bruges (Brugge)
Bruges should definitely be included in your Europe itinerary for different reasons: The city in Belgium is full of amazing architecture, nature and culture. Not to forget the beer and chocolate culture that is one of a kind.
Things To Do in Bruges in One Day
So what are the things you should consider seeing and visiting during your short trip:
Bruges is well known for its historic center with beautiful and charming old buildings, a river that winds gently next to the old stone buildings, and lots of delicious food and beer.
Want to learn more about Europe's capitals? Here is a European capitals quiz.
1. Boat trip in the Canals of Bruges
You haven't seen Bruges without joining a boat trip along the charming canals. Try to be there early, because that's when the queues are typically shorter. The boat tour takes about 30 minutes and you will see a different view of the historical part of Bruges.
2. Chocolate Tour
Bruges is famous for its chocolate. Brands like Godiva have their shop here as well as other famous brands. The best way to learn more about the Belgian chocolate while seeing Bruges is by joining a chocolate tour.
During this tour you can also see and enjoy the old town of Bruges. Great, if you like chocolate and want to see a good part of Bruges.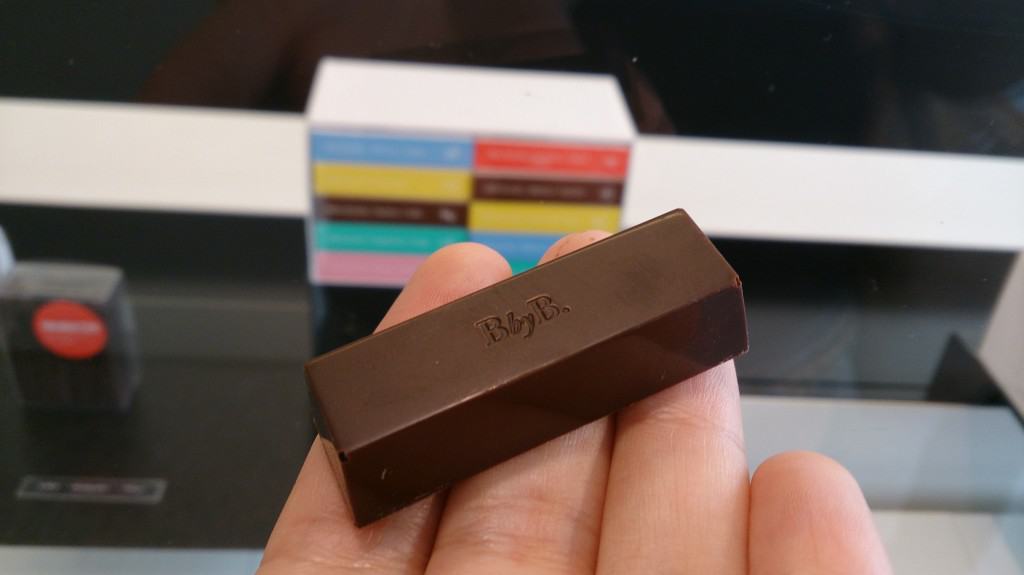 3. Belfry Tower
The Belfry Tower, also know as the Belfort van Brugge is one of the highest buildings in Bruges and listed as a UNESCO World Heritage Site. Situated at the Markt of Bruges the Belfry Tower is, besides the roof top of the brewery The Halve Maan, a great place to see the city from above.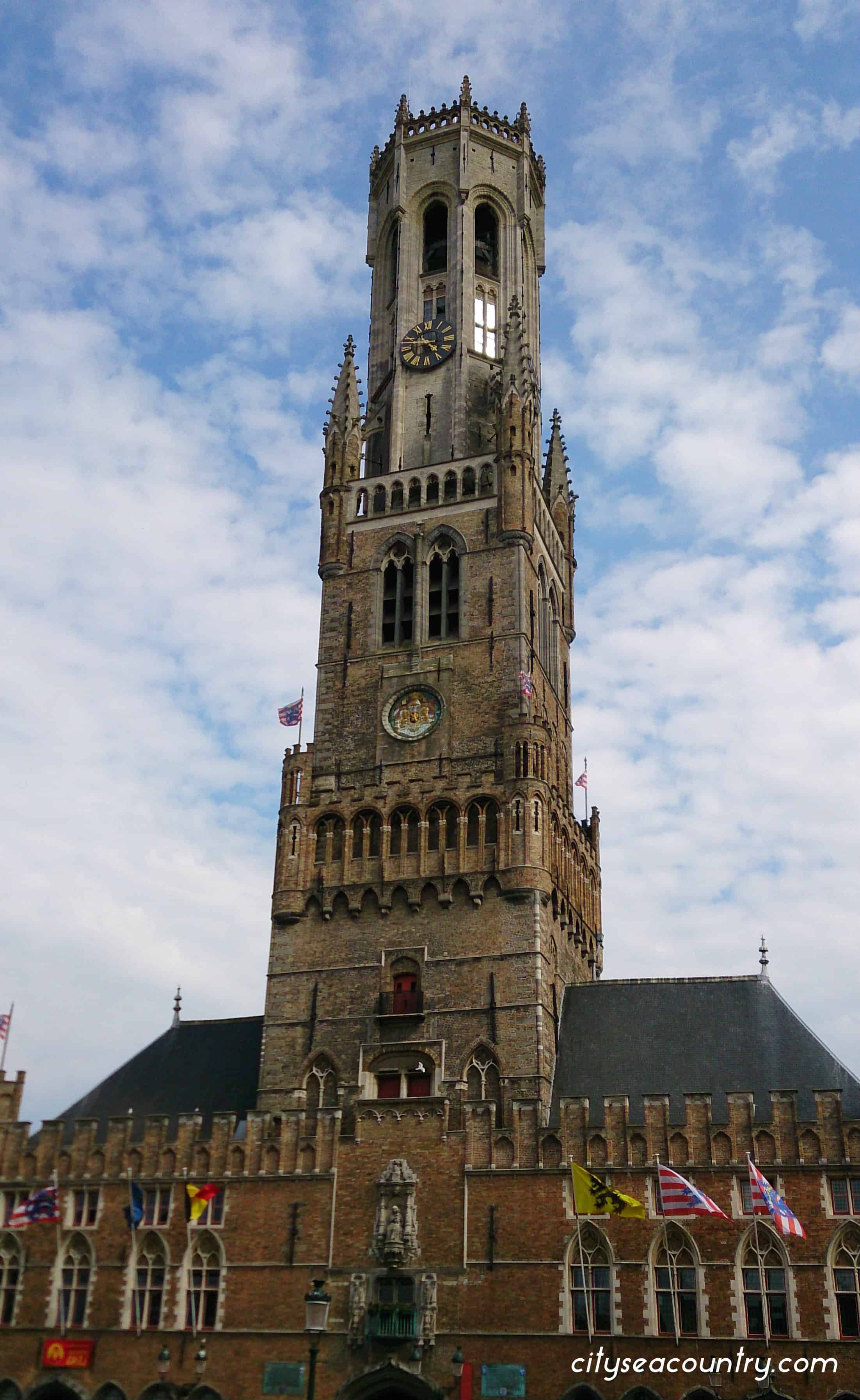 4. Grote Markt (Markt of Bruges)
The Grote Markt or Markt (Market) of Bruges is the main square and place to be in Bruges. Around the square you have the famous Belfry Tower, as well as the old, colorful buildings. If you are hungry or fancy a strong beer, there are countless opportunities.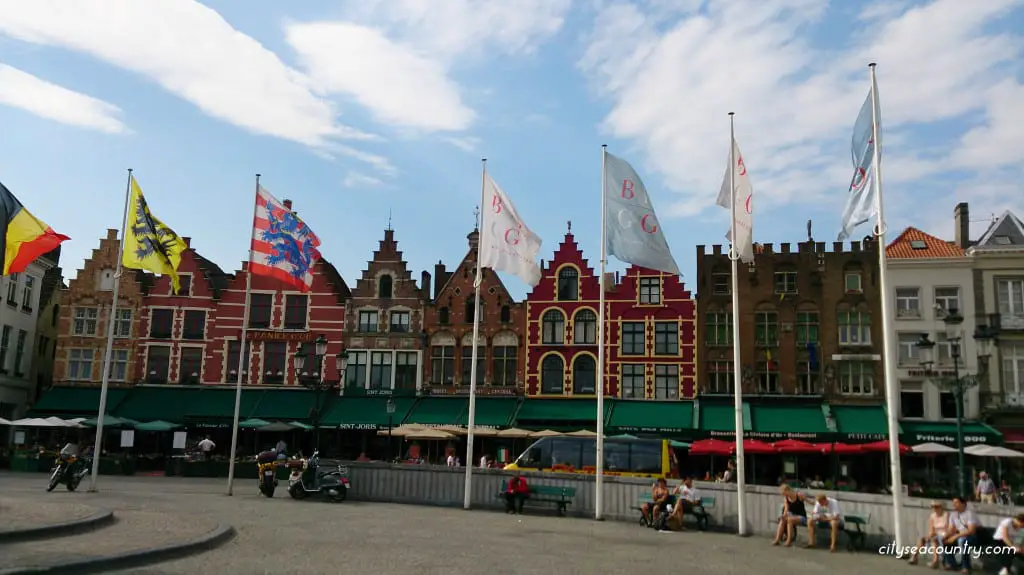 5. Brewery De Halve Maan / Beer Tour
The Brewery De Halve Maan is a beautiful building where you can learn more about brewing. The top of the building offers an amazing view over the city.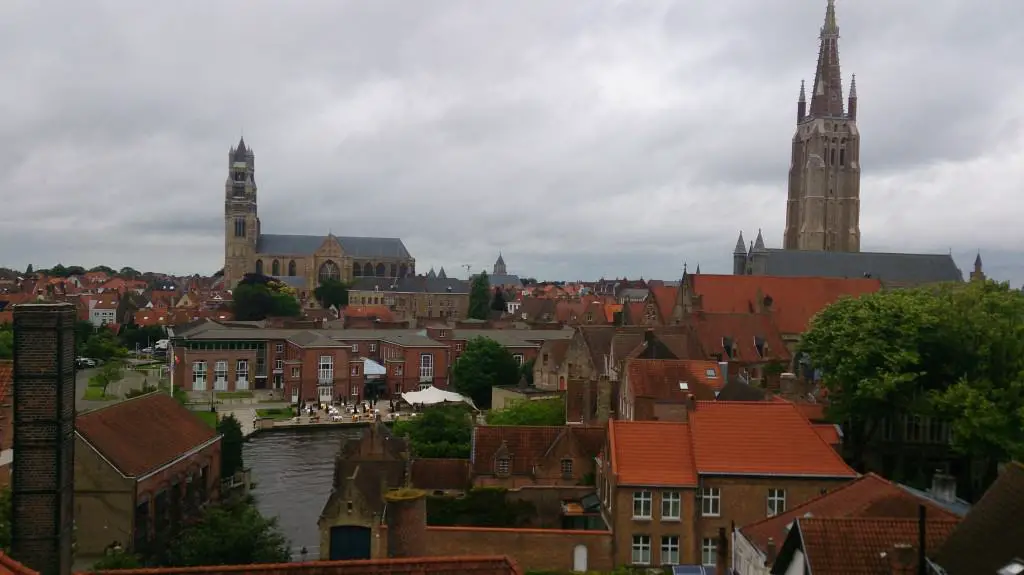 At the end of the tour you can enjoy a beer in an old chair while watching the river flow by.
If you only have one day in Bruges I recommend booking a combined chocolate and beer tour. This way you not only experience the famous beer, but also the chocolate culture.
You can book a chocolate and beer walking tour through Bruges. Here are available options, tickets and prices.
6. Walk around the historic center
There are many other places to see and things to do in Bruges but if you have only a short amount of time the listed above are our favorites. Just walk around the old city center and you won't miss any of the important sights.
To see the best of Bruges you can check out this tour.
If you still have enough time you can walk to see the swans, the symbols of Bruges. You can find them for example at the Minnewater, the Lake of Love and at the Lovers Bridge.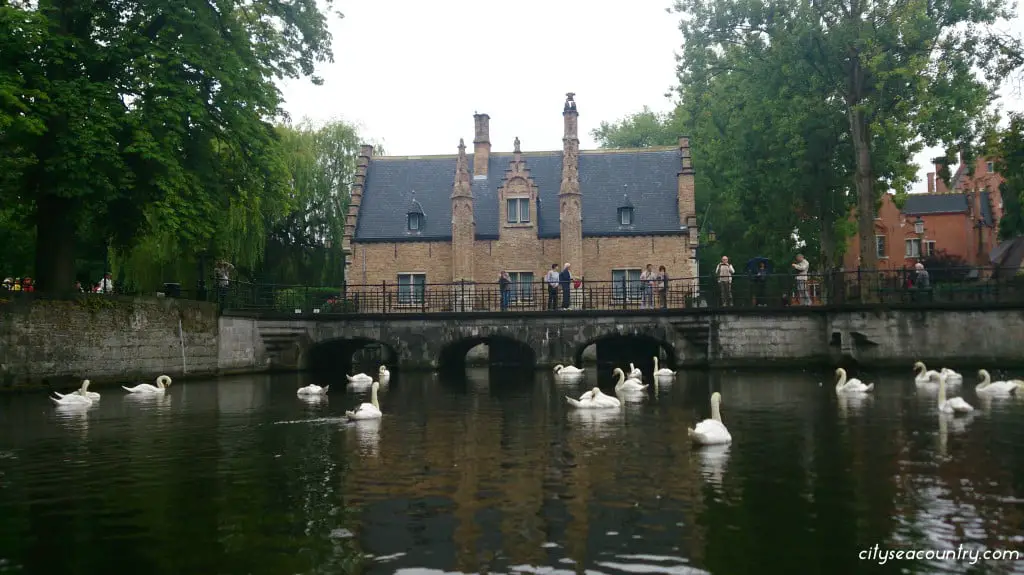 Where To Eat
Lunch at the main square
If you are into french fries (in this case the famous Belgium fries) 🙂 , it´s a good idea to look for them at the main square (Markt of Bruges). You can enjoy them while sitting inside or on a warm day while sitting and enjoying the view of the old houses around the main square and the Belfry.
Dinner at the Kok au Vin
We had a four course dinner with wine in the Ezelstraat at the Kok au Vin. It´s a small restaurant with delicious food. We would definitely have dinner there again. They even prepared a vegetarian three course menu for us (even if it´s not listed on the menu).
Cockaigne for Beer and Chocolate Lovers
Bruges is THE city when it comes to chocolate and beer. We walked to the brewery De Halve Maan where we enjoyed the view from the rooftop (highly recommended), learned about beer brewing and tried a strong beer while sitting in old leather chairs.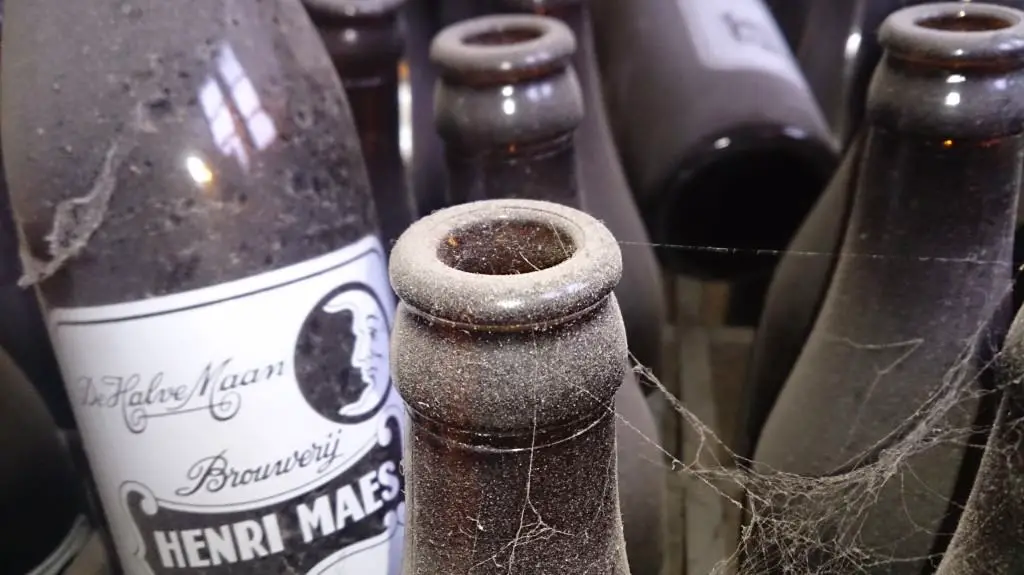 PARKING IN BRUGES
As we traveled to Bruges by car we have to mention that public parking place is in walking distance to the old town of Bruges. It is surprisingly cheap for a city in Europe (€ 8,40 for 24 hours).
HOTELS AND ACCOMODATION IN BRUGES
We stayed at the Hotel Marcel in the city center of Bruges. It is right in the center of Bruges, close to the main square (Markt of Bruges) in the old town. 
You find more available hotels and accomodations here: check out prices and dates
If you have more time traveling around Belgium you should visit Ghent. It is about a 1 hour drive away from Bruges and as beautiful (and less crowded) as Bruges. You can read more about it below.
I personally preferred Ghent over Bruges.
You might also like:
BELGIAN BEER AND CHOCOLATE TOURS
A DAY IN GHENT – WORLD CLASS CULTURE AND CUISINE
Thanks to City Bruges for the invitation. The opinions are ours. This post contains affiliate links. If you purchase via a link I receive a small commission for it. You don't pay more for it, of course.
zuletzt aktualisiert am January 26, 2023