Updated:
At The Phsar Toul Tom Poung
known as the Russian Market in Phnom Penh, Cambodia
Sometimes I tend to overdo especially about things I am afraid of or stuff that is an issue for my European mentality.
Like those humongous spiders in Cambodia. If  you live in southern countries you are probably used to big spiders but where I am from they tend to be a little smaller, a lot smaller. I thank the cold environment for that.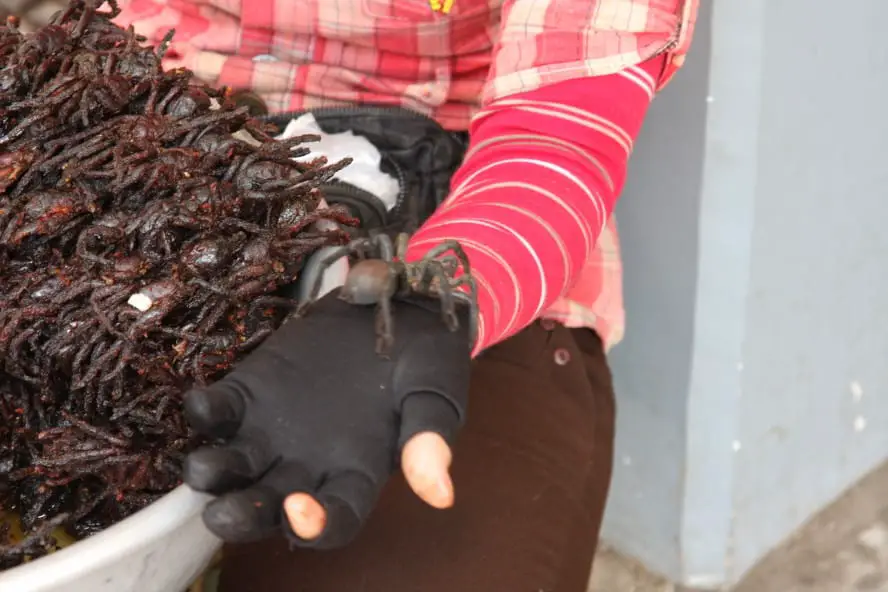 Young women are waiting at the market with big bowls full of alive and fried spiders to serve their customers.
I watched a Cambodian woman putting an alive tarantula crawling along her arm back into the bowl. People buy fried spiders like we buy fries.
When you order them the saleslady throws them into a plastic bag and people consume them like fast food.
A Cambodian told me they taste delicious. "Like nuts. They are crunchy". I doubt that because when she bit into it the mushy intestines were running out from the big backside.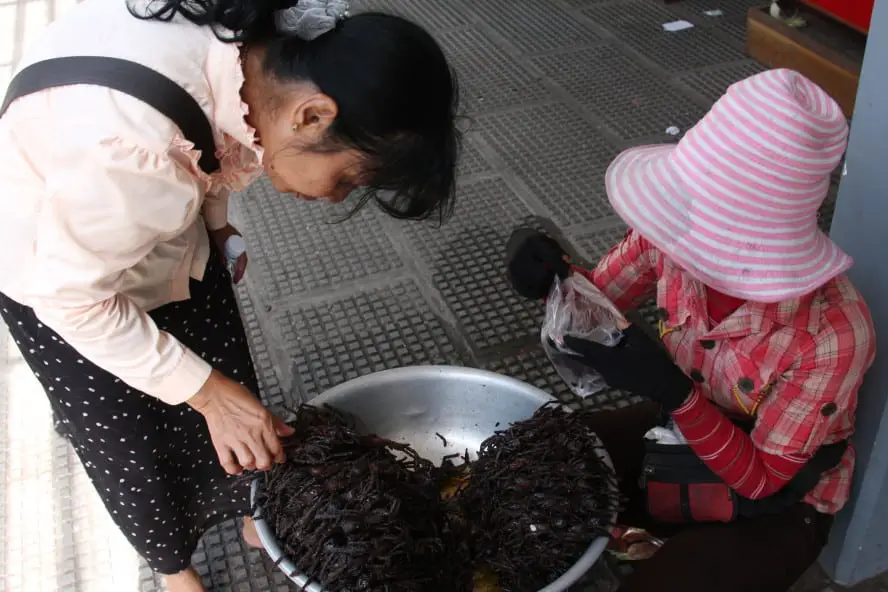 Fried Snakes Beside The Road
Cambodians are into tarantulas and into snakes. If you try to get fried snakes just drive along the countryside. In little cities you will find them besides the road.
They keep the rolled up, fried snakes inside a glass box. Show them which one you want to try, give them some Riel and voilá: Fried Snake to Go!
Guess what. I couldn´t try it. I just couldn´t…
Besides spiders are snakes my least favorite animals – alive or fried.
If you tried any of it let me know about how it tasted in the comment section or contact me.
You might also like: