Weil ich so beeindruckt von der Arbeit von Haiflüsterin  Sara Brenes bin wollte ich herausfinden ob es noch mehr Frauen gibt die mit Haien schwimmen und sich um deren Fortbestand kümmern. So bin ich auf Lesley Rochat aus Südafrika gestoßen.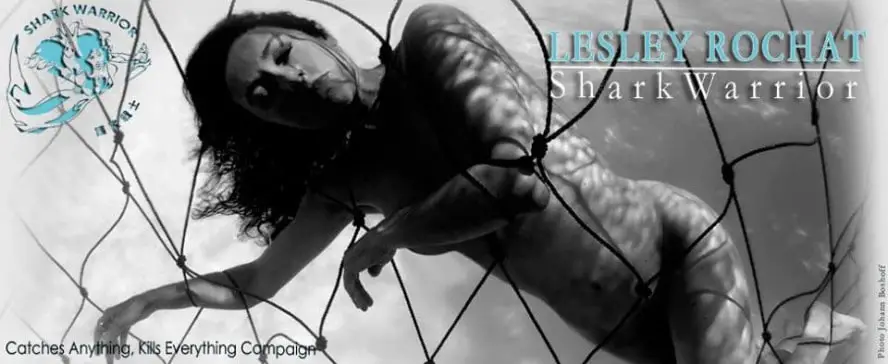 "I am not different, just brave. I am brave because I conquered my fear of sharks by confronting my fear of them, only to find that sharks are not to be feared and loathed, but admired, respected and protected."   
– Lesley Rochat
Schauspielerin und Model wird zur "Haikriegerin"
Lesley Rochat, eine professionelle Schauspielerin und Model hatte ihre Karriere satt und fing als selbstständige Reisejournalistin,   Filmemacherin und Unterwasserfotografin an.
Zu sehen wie die Fischerei die Ozeane zerstört machte Lesley Rochat sehr betroffen. Ihr erster Kontakt mit dem Hai Maxine im "Two Ocean Aquarium" veranlasste Lesley ihren Job hinzuschmeißen und die Non Profit Organisation "AfriOceans Conservative Alliance" zu gründen. Es gelang ihr damit schließlich Hai Maxine nach 9 Jahren in Gefangenschaft frei zu lassen.
"Be brave and stand tall for what you believe in. Be like the giant whale shark, strong, determined, impressive, but always gentle – how then can you not succeed?"
– Lesley Rochat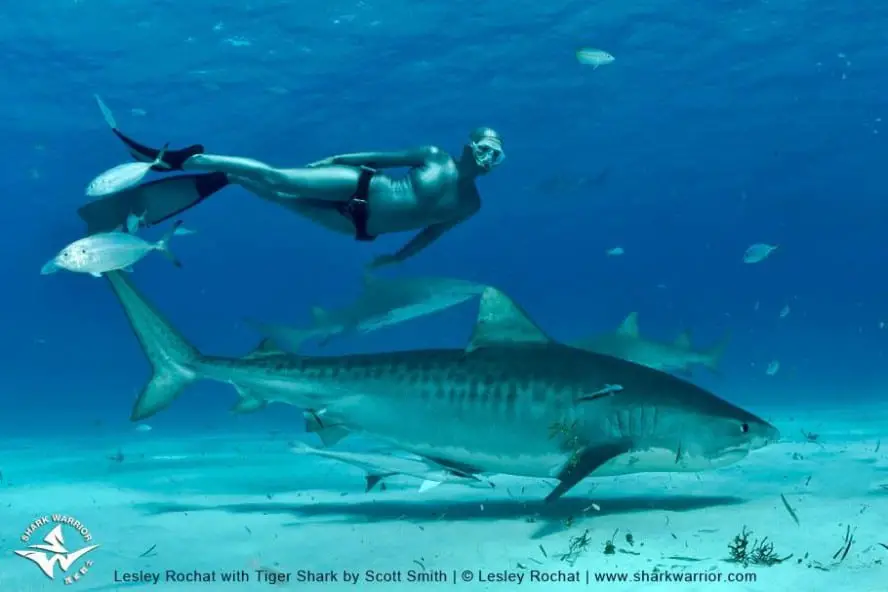 Shark Warrior Lesley Rochat: Kann eine Person etwas in der Welt verändern?
Lesley Rochat glaubt daran, dass eine Person eine Veränderung bewirken kann und sie gibt uns Recht.
Ihr AfriOceans shark conversation Programm ist genauso ein Erfolg wie ihre preisgekrönte "Sharks in Deep Trouble" Dokumentation.
Lesley Rochat ist die Gewinner des Greatest Challenger Award in the Johnny Walker Sunday Times Nation´s Greatest Award, war Finalistin im "2013 Most Influential Women in Business and Government Awards" und wurde für  "O, the Oprah magazine 2013 Power List" und das "Mail & Guardian Book of Women 2013" ausgewählt.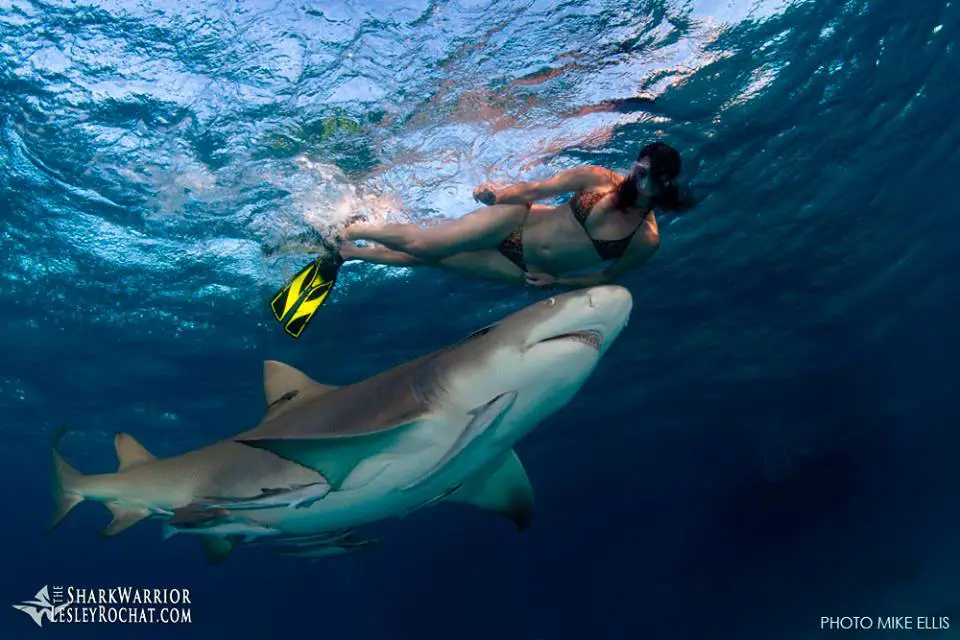 Vorschläge zur Rettung der Haie
Vorschläge von Lesley Rochat zur Rettung der Haie:
mit dem Fischen aufhören wäre die beste Lösung (jedoch weiß Lesley, dass das nie passieren wird)

Wege zu finden um nachhaltiger zu Fischen

Menschen darüber zu unterrichten und sie aufmerksam machen, dass wenn wir andere verletzen wir uns damit selber verletzen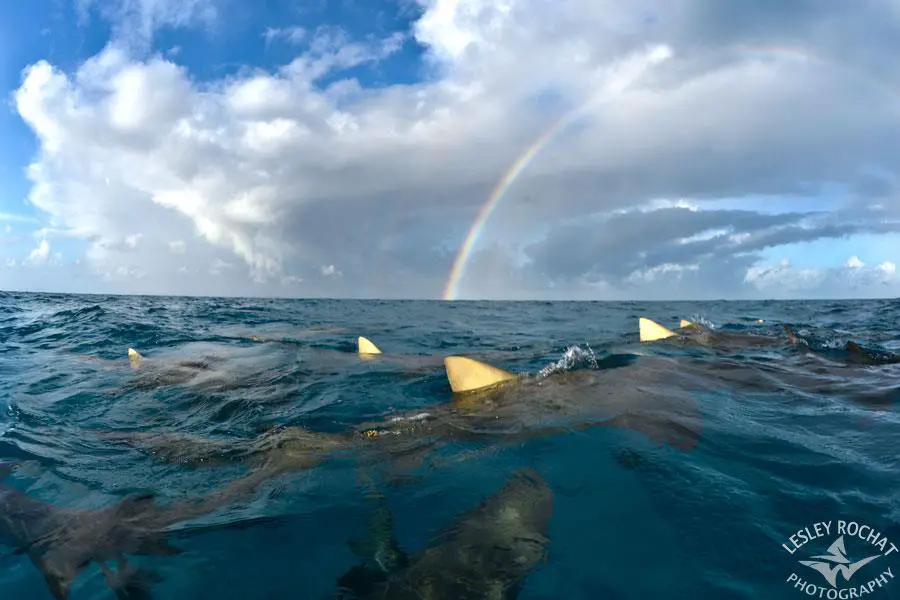 Wenn du mehr über Lesley Rochats Arbeit erfahren willst oder ihre Organisation unterstützen willst geh zu: www.lesleyrochat.com
www.sharkwarrior.com
Fotos und Video: Lesley Rochat "Shark Warrior", Mike Ellis, Johann Boshoff
Das könnte dir auch gefallen:
KÄFIG TAUCHEN MIT WEISSEN HAIEN IN SÜDAUSTRALIEN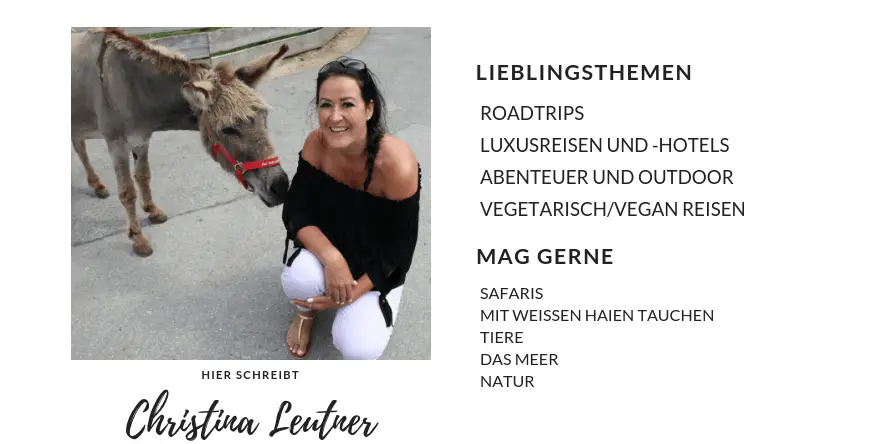 zuletzt aktualisiert am Juni 26, 2021