Part 1 HERE
As promised, here are some impressions and lots and lots of things to do in the great city of Seoul.
The "old" Seoul
Temples,
palaces,
old houses.
You can find it directly between modern buildings of skyscrapers. The old city center has been encircled by new concrete buildings but there is still space enough to dive into the old time of Joseon. You need to take some time for the largest of the palaces (Gyeongdeokgung). It´s really huge!
Changing of the Guard
At Deoksugung-Palace you can watch a Joseon-time "Changing of the Guards" or even take part in it.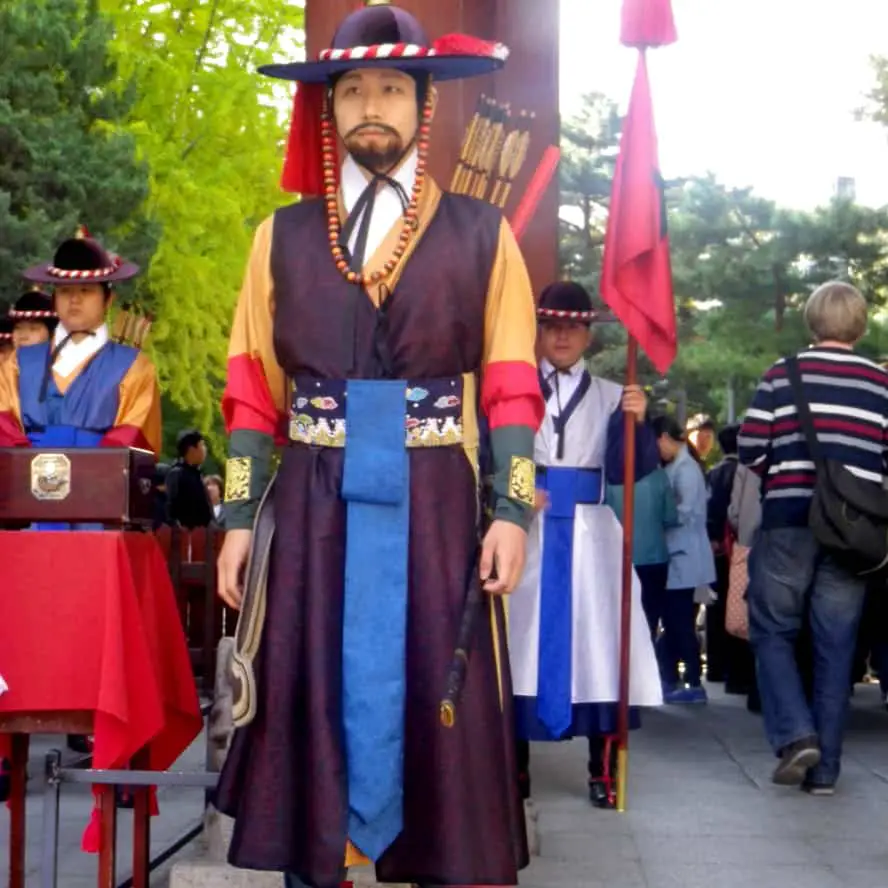 Typical Korean village
There is a typical Korean village at the foot of Namsan-mountain, including furniture and environment. Mainly on weekends you can also witness a traditional Korean wedding ceremony there! There is also a show with traditional dance and music performances, as well as Taekwondo-performance nearly every day.
typical Korean village – house of a salesperson
Jogyesa Temple
One of the most impressive temples is Jogyesa.
The hundreds and hundreds of flowers there are just beautiful and stunning at the same time. If you are tired from that kind of trip, best visit the beautiful district of Insadong to relax, have a Green tea-Latte and enjoy the mood there.
Romantic Seoul ♡ ♡ ♡
Cheonggye-River
I just couldn´t believe myself how many nice, calm and romantic places I found in such a big city. There is Cheonggye-River, a creek running through Seoul. In history the government tried to bury it beneath ground but now they changed their mind and added lights, many symbols and a kind of natural environment. You can take a walk there and completely forget about stress and hectics.
N Seoul Tower
N Seoul Tower (on Namsan mountain) is one of the most famous viewpoints and is especially famous for young couples. There is a story about a bear, who saw a very shy couple sitting on a bench. They where in love but so shy that they each sat on the far end of the bench. So the bear took a seat directly in the middle of the bench but he was so heavy that the wood broke and the couple slid towards the bear. After the animal went off, the couple sat next to each other. But: In love or not, the view over the nightly city of Seoul is just breathtaking!
Credit: Lisi Ruetz
You might also like:
Lisi Ruetz, Author of a German Fantasy book series "Der Schattenkristall" went on a solo trip to Seoul, South Korea this Fall and tells us about her experience in the never sleeping city.