Umag is one of the most popular places to visit in the north of Croatia. It's called the gateway to Croatia for a reason. Italy and Slovenia are very close to the Istrian peninsula.
Umag is a coastal town on the Adriatic Sea and a popular place for hanging out at the stunning beaches, enjoying the local cuisine, and exploring the rich history and culture. 
The city itself has a beautiful historic city center.
In this travel guide, you will learn how to get there, where to stay, the best things to do in Umag, activities, and day trips in and around the city. 
* contains affiliate links
How To Get To Umag
The closest airports to Umag are Trieste, Ljubljana, and Venice. → Get the best rates with Kiwi
From there, the easiest way to get to Umag is by car. You can book a rental car with Discovercars.

Alternatively, you can book a bus ticket to get from the airport or any other city to Umag. 
If you fancy, you can take the ferry from Venice to Umag.
Where To Stay In Umag
Umag is known for its beautiful beaches. The best place to stay is at a beach resort like the Hotel Sipar Plava Laguna, or close to the historic city center.
If you enjoy the van life and want to go on a road trip in Europe, you can rent a campervan at PaulCamper and choose one of the camping areas in Umag.
Best Things To Do In Umag
1. Exploring the Historic Center (Old Town) of Umag
The historic center of Umag is also called Umag Grad or Old Umag.
Picture narrow cobblestone alleys, squares surrounded by beautiful medieval buildings, and a small harbor.
You can walk through this enchanting part of Umag while taking in the history of this Croatian gem. 
You might not want to miss these highlights in the Old Town of Umag: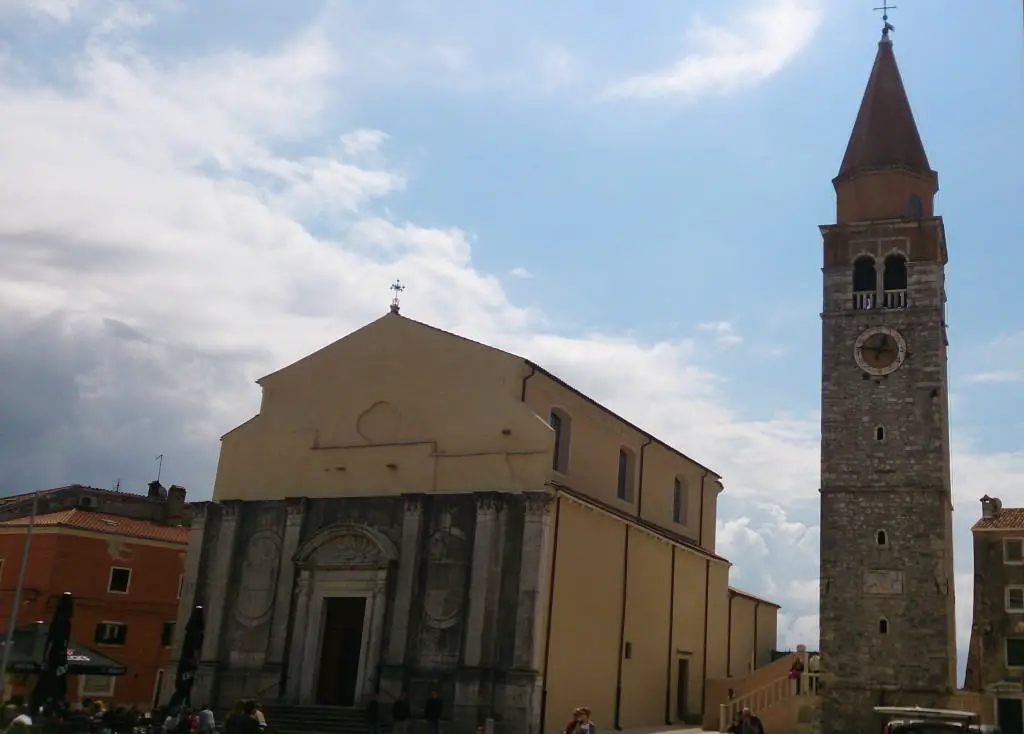 St. Mary's Church

: The church dates back to the 15th century and is one of the most important landmarks in Umag.

Special about the church is its free-standing tower which is accessible via a white staircase.
Umag Town Museum

: The museum is housed in a restored building from the 18th century.

In the museum, you can learn all about the history of Umag and its cultural heritage.
Main Square Trg Slobode:

The main square in Umag is one of the best places to enjoy a coffee or have a delicious Croatian meal. 
Enjoy the seafront:

At the end of the old town, you will find yourself at the seafront. Make sure to take some time to enjoy the crystal-clear water of the Adriatic Sea and soak up the salty air.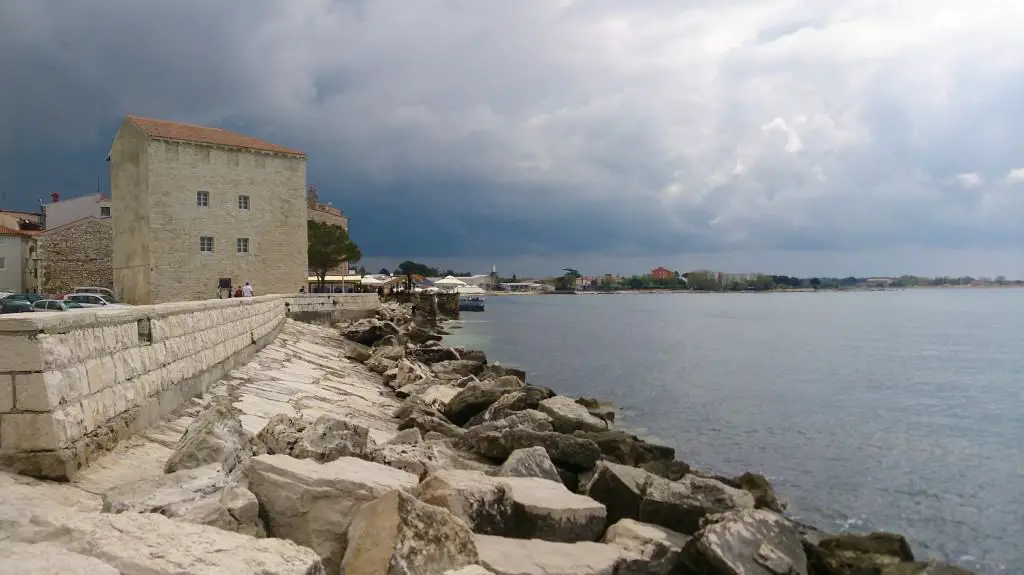 2. Enjoying the Delicious Local Cuisine
Istria, and therefore Umag, is known for its culinary delights. There are small restaurants and traditional Croatian taverns (konobas). 
Don't miss the Istrian truffle pasta and a glass of local wine.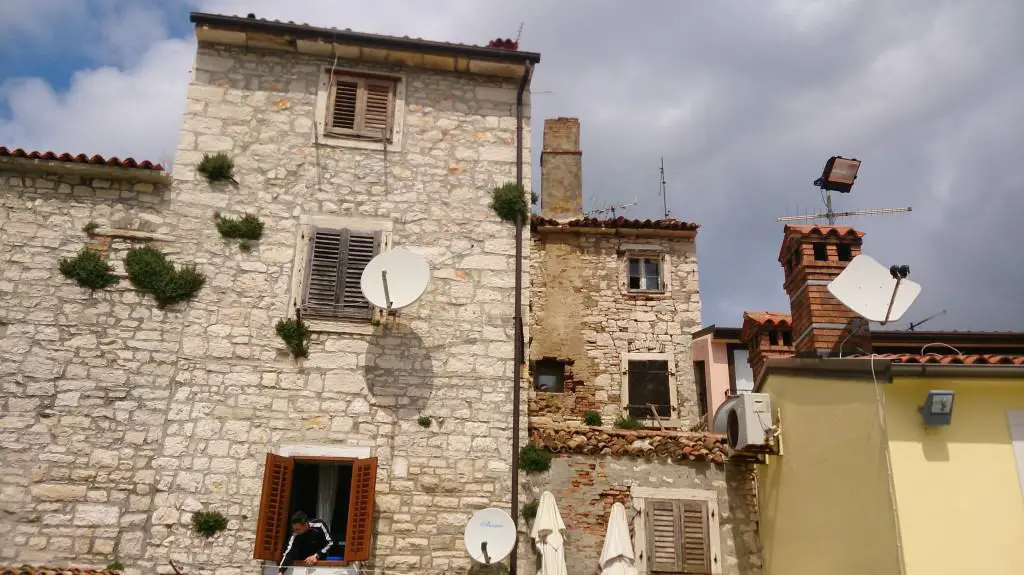 3. Relaxing on Umag's Beaches
Umag is known for its crystal clear waters and several, beautiful beaches. 
Here are the best beaches you might want to consider for chilling out:
Beach Laguna Stella Maris

: Located near the Stella Maris resort close to the Umag, this beach offers crystal-clear waters. It's perfect for families if you love water sports.

Savudrija Beach (with the oldest lighthouse in Croatia): If you enjoy historical landmarks Savudrija Beach is the perfect place for a beach day.
You can relax at the tranquil beach right next to the oldest lighthouse in Croatia which was built in 1818.
Katoro Beach

: Katoro Beach is ideal for sunbathing and swimming. You can also find restaurants and bars here. This beach is popular for families and water sports enthusiasts.
4. Sunset Boat Trip on the Adriatic Coast with Dolphins
One of the best and most unique experiences in Umag is a sunset boat trip along the stunning Adriatic coastline. 
This popular tour passes by the oldest lighthouse in Croatia, and you can sip a local wine while watching dolphins. 
→ Book a sunset tour with dolphin spotting
5. Tasting Istrian Olive Oils and Wines
Istria is well known for its wines and olive oils. 
When in Umag, there are opportunities to taste these specialties. 
The best way to do so is by visiting local wineries and olive groves. 
You can see for yourself, where they grow and how the oil and wine are produced. 
During a guided tour, you can learn all about the production process and taste these specialties.
→ You can book a wine and olive-tasting tour here.
6. Visiting the ATP Croatia Open
Umag is famous for the ATP Croatia Open, a prestigious tennis tournament. 
The tournament takes place in July at Plava Laguna and is also known as the Plava Laguna Croatian Open. 
If you are interested in watching the best tennis players in the world, you should book your tickets in advance. 
You can learn more about it on the website.
8. Exploring Nearby Attractions
While visiting Umag, you can take the opportunity to explore the surrounding area. Close to Umag are some cultural and natural attractions worth exploring, like the Istralandia Water Park or Motovun.
Istralandia Water Park: The water park is located south of Umag. It is a short drive and perfect for families and water slide fans.
You can book your ticket here
Motovun

: About an hour away from Umag, this hilltop town is famous for its medieval architecture and city wall, stunning views of the Mirna River valley, and its annual film festival.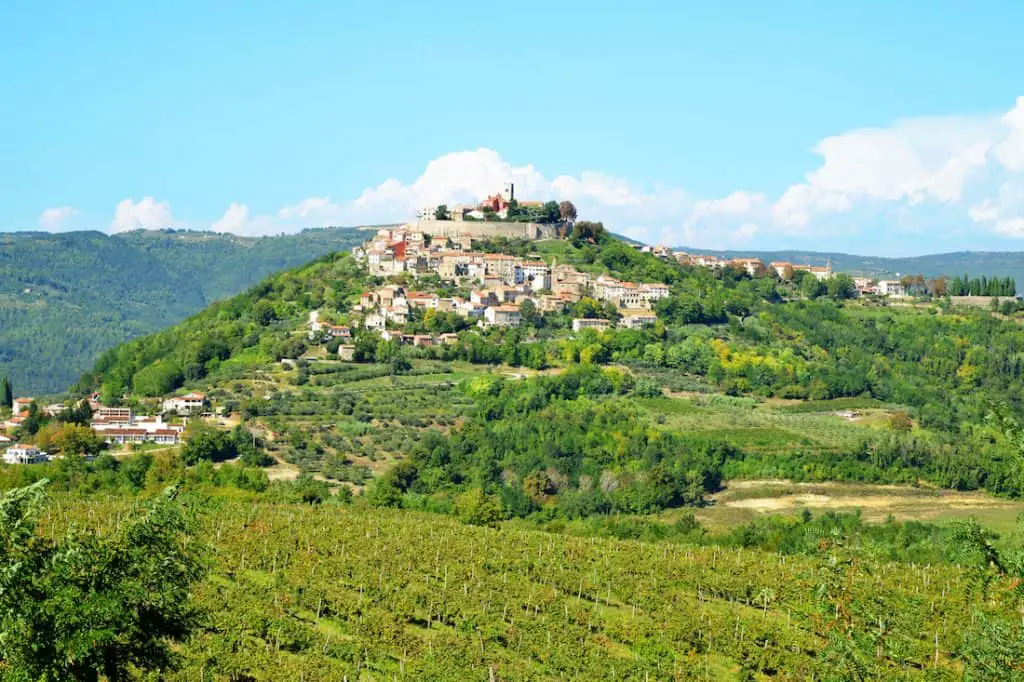 How To Get To Umag, Croatia
Umag is located in the northern part of the Adriatic Sea. The border to Slovenia and Italy are very close, which means you have several ways to get to Umag.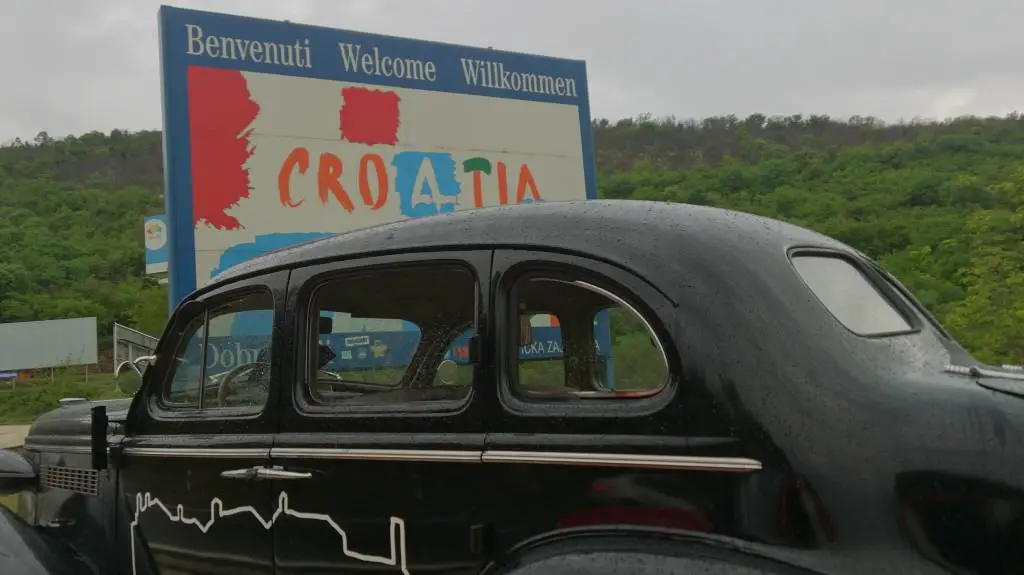 1. Flying to the nearest airports:
If you want to fly there, the closest airport is in Trieste, which is 42 miles (68 km) away.
The next best option is Ljubljana airport in Slovenia (77 miles, 124 km).
If you want to visit Italy as well, Venice Airport is a great option (137 miles, 221 km).
From Venice, you can travel to Umag by bus. You can even take a ferry to Umag, which will take about 3 hours.
2. Taking the bus to Umag:
You can book a bus ticket – we recommend Flixbus – to get to Umag from various nearby cities or airports.
3. Getting to Umag by train:
Umag doesn't have its own train station, but you can take the train to nearby cities and from there take a bus or taxi to Umag.
4. Renting a car
If you want to have flexibility and be able to explore Umag and the Istrian peninsula, renting a car is the best option. 
At the mentioned airports, you can pick up a rental car and drive to Umag. 
The road network in Croatia is nowadays well-maintained, and it is easy to get there by car. 
We recommend booking a car through Discovercars. 
You can compare all the available rental car agencies and get the best price.
Conclusion
Umag is a great place if you want to explore the beauty, the architecture, and local, Croatian cuisine. As it is located in the northern part of Croatia you can easily explore it from Slovenia, Italy, and Austria.
FAQs about Umag in Croatia
Is Umag Croatia worth visiting?
Umag Croatia is worth visiting because of its historic city center, stunning seafront, and delicious Istrian food. Umag is also famous for crystal-clear waters, beautiful beaches, and outdoor activities.
What is the closest airport to Umag Croatia?
The closest airport to Umag Croatia is Trieste in Italy, followed by Ljubljana (Slovenia) and Venice (Italy).
What language is spoken in Umag Croatia?
The language spoken in Umag is Croatian. Some also speak English and German.
* Affiliate advertising is used on this site. When purchasing via a link,  I will receive a small commission, but you don't have to pay more for the item.
zuletzt aktualisiert am September 8, 2023