When I was browsing through my travel pictures I came across the photos from Luang Prabang and I knew I had to share them with you even if it is a little #throwback.
Parts of it belonging to the UNESCO World Heritage, Luang Prabang is one of the most fascinating cities in Laos.
After two days on a long boat traveling along the Mekong river I arrived in Luang Prabang being welcomed by an amazing sunset.
Luang Prabang – one city  – many names
Luang Prabang is also known as Luang Phrabang, Louang-phrabang, Chieng Dong, Chieng Thong and Mueang Sua.
A whole lot of names for one city. Luang Prabang has many names and even more temples. Every one of the more than 30 temples (most of them being destroyed and rebuilt) are worth to see.
After watching the monks in the early morning collecting rice and sweets I followed them to their residence.
Wat That Luang
This temple is the oldest and most important temple of Luang Prabang.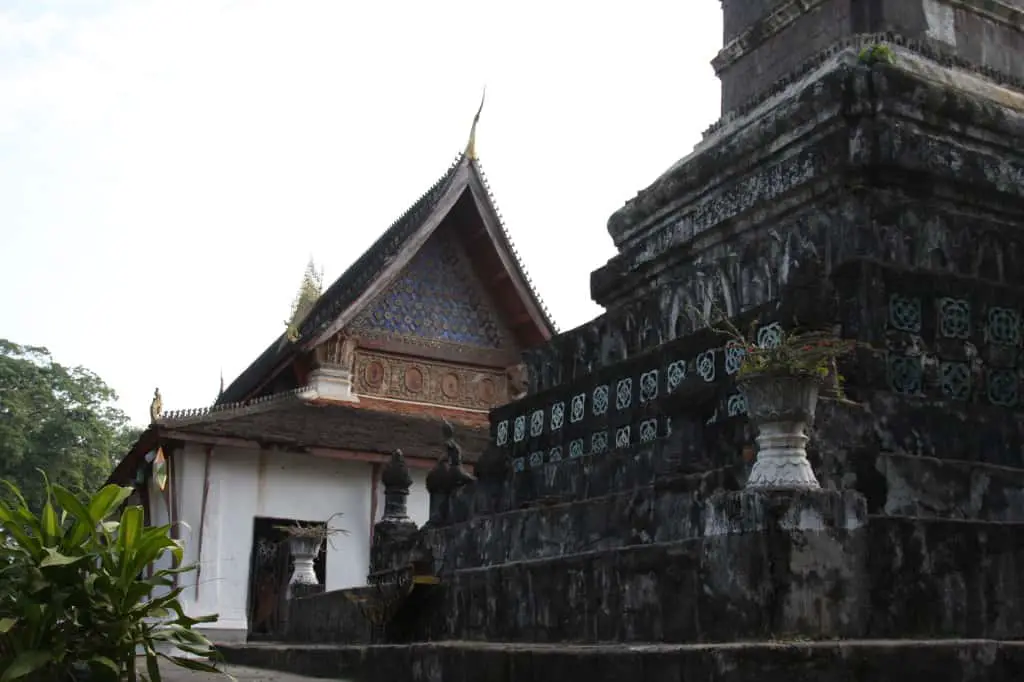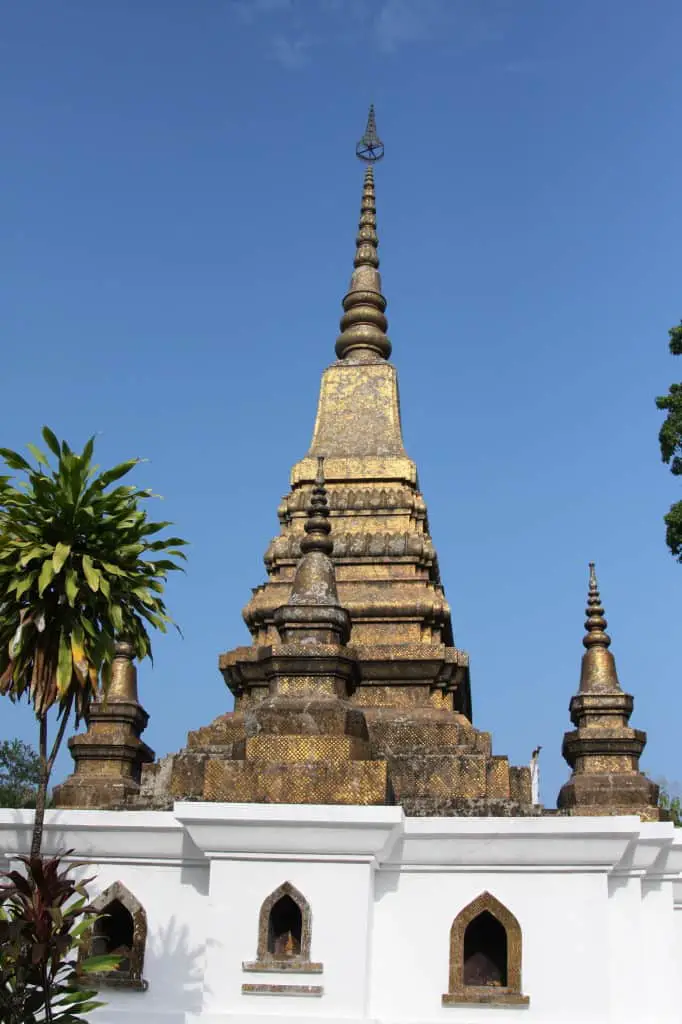 Ho Kham
In the royal palace is nowadays the national museum. I was more fascinated by the temple in the palace area. Can you see why? 😉
Wat Xienthong
is the best known temple in Luang Prabang…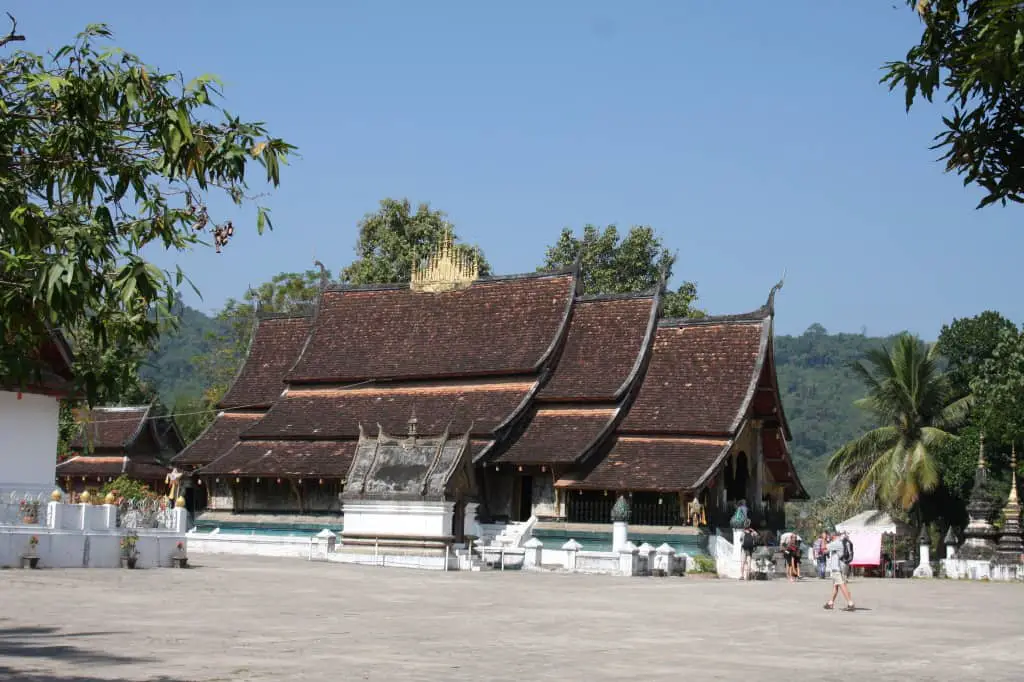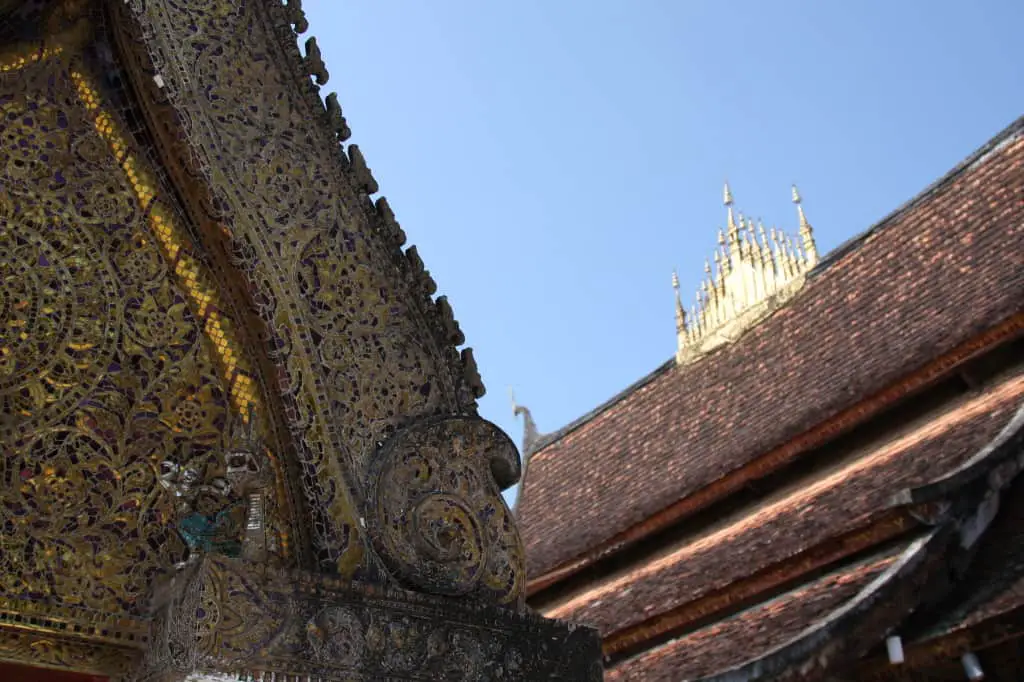 …and a great place for watching and talking to the locals.
Wat Mai/Mey Suwannaphumaham
is the largest and most decorated temple in Luang Prabang.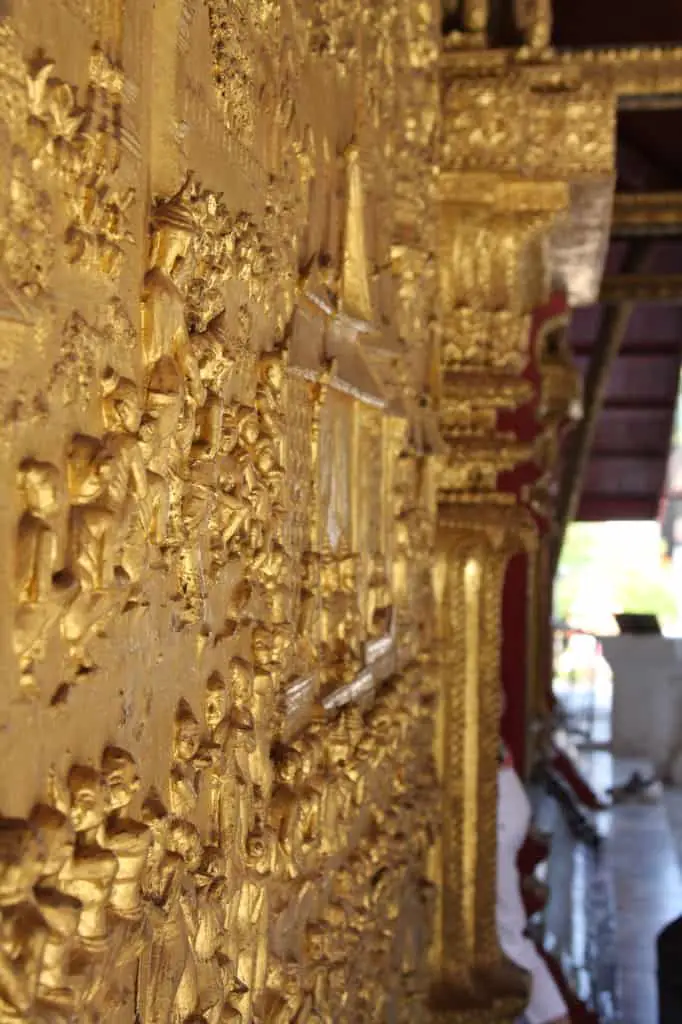 Best view in town
…definitely from the  130 m high Mount Phousi.  Walking along stairs and Buddha statues you reach at the top the Wat Phra Buddhabhat. It is a temple with Buddha´s footprint in it. The view from the top is spectacular. You see the Mekong and the surrounding mountains.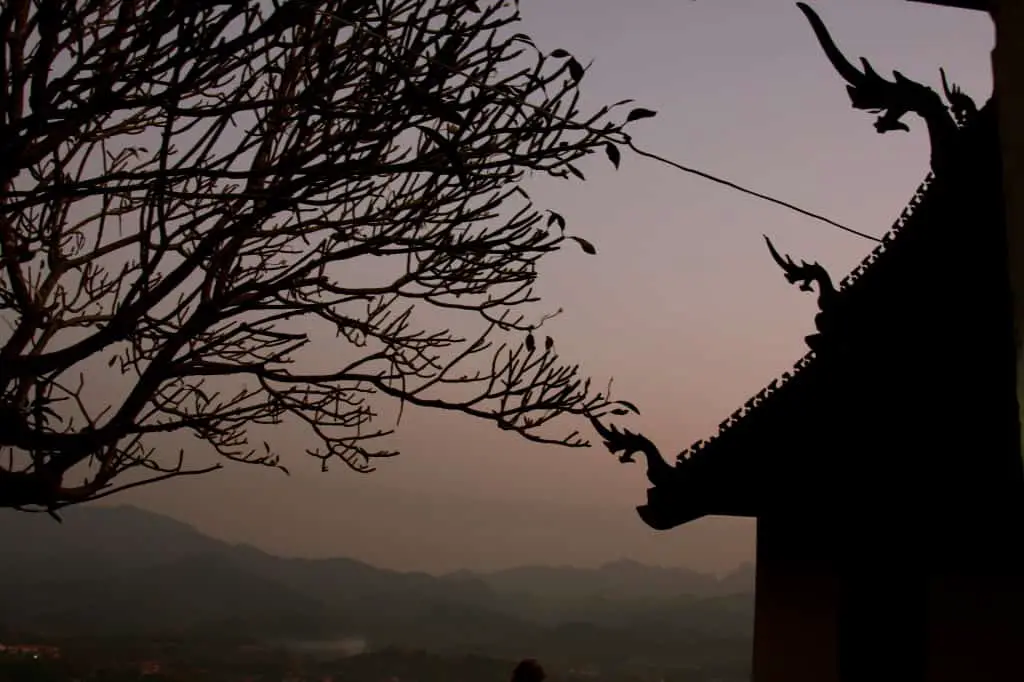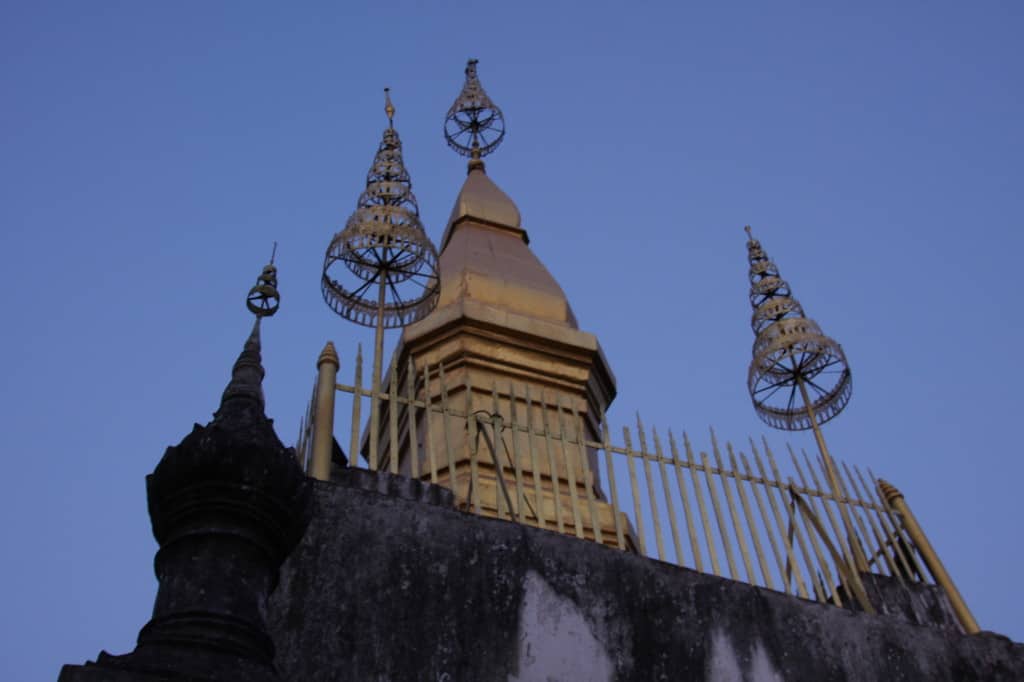 What else to see and do in and around Luang Prabang?
What do you think? Is Luang Prabang worth to see?
More about LAOS (Vientiane, …)