At the end of November we visited the city along the river Salzach. We searched and found the Best Christmas Markets in Salzburg and attended the Gnigler Krampuslauf, where wild creatures roam the streets.
Old meets Young, Antique meets New – our best pictures from Salzburg
Walking along old alleys in Salzburg we spotted this work by JanaundJS, a couple living currently in Salzburg. An old, abandoned grocery store became a new life with this art project.
The Fortress / Castle Hohensalzburg is the symbol of the city Salzburg. More than a million visitors per year walk up the steep way or take the Festungsbahn (funicular). Especially in the evening the view from the largest, fully-preserved fortress in Central Europe is spectacular.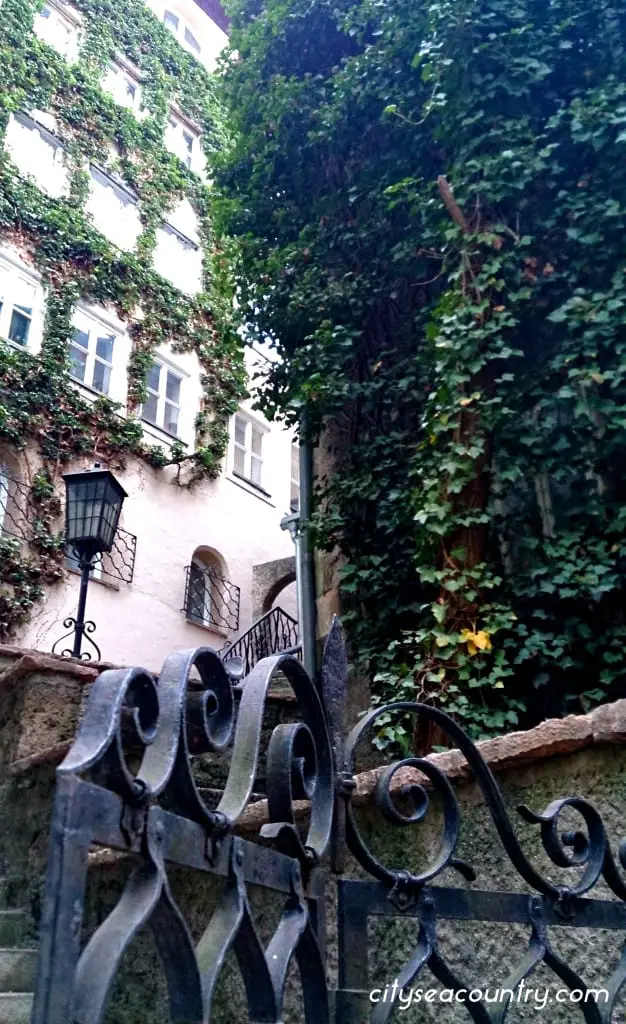 At the end of the Steingasse we stopped in front of this ivy-covered building. Joseph Mohr, writer of the Christmas song Silent Night, Holy Night lived here for some time.
One of the most colorful and coolest cafes in Salzburg is the Afro Cafe. The walls are covered with colorful paintings and the coffee and (vegetarian) food tastes great. What a color splash.
What would be Salzburg without Mozart? If you want to taste the one and only original Mozart-Kugel you´ll find them at the Cafe Fürst close to the Dom- and Residenzplatz. Delicious. They are handmade and filled with nougat, marzipan and other sweeeeet stuff.
Did you know Paracelsus the famous alchemist, physician, botanist, and astrologer was in Salzburg? I didn´t until I saw his tomb here.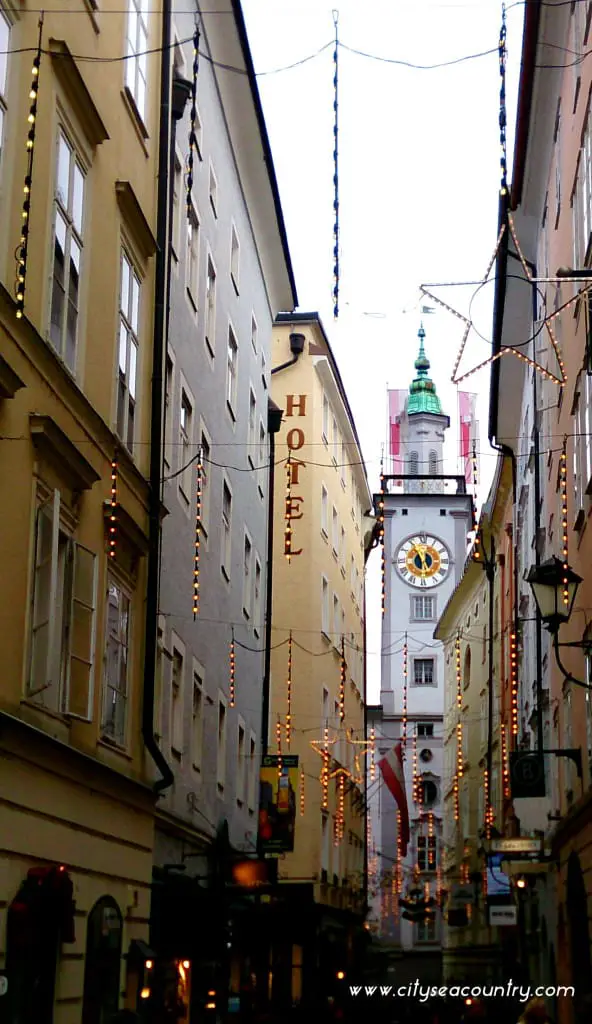 While walking around Salzburg it is a good idea to lift your head and look at the buildings and the decoration. You´ll find interesting things to look at.
If you want to find more out about Salzburg click on the picture below:

Thanks to Tourism Salzburg for the invitation. The opinions are ours.
zuletzt aktualisiert am April 24, 2020