In the World Wide Web are dozens of interesting Travel Bloggers with a lot  of faszinating stories. 
My curiosity let me reach out to 5 female Travel Bloggers to ask them where and how they find their travel inspiration for future travel destinations and experiences. 
I have of course like most of the others a loooooong list in my head with different places and events I´d like to visit and as a travel blogger it naturally doesn´t get shorter if you read stories from your colleagues.
Decisive to me are: great nature pictures in combination with interesting stories – you can capture me with it.
A long sandy beach is not really an eyecatcher for me, but adventurous places, interesting colours, of course camels (camels work all the time), and great buildings.
So I drove in Kazakhstan in addition a hundred kilometer long detour to marvel at the Khoja Ahmed Yasawi Mausoleum –which is an UNESCO World Heritage Site today – because I found it on the Internet and it was not only beautiful, but it offers an interesting story as well.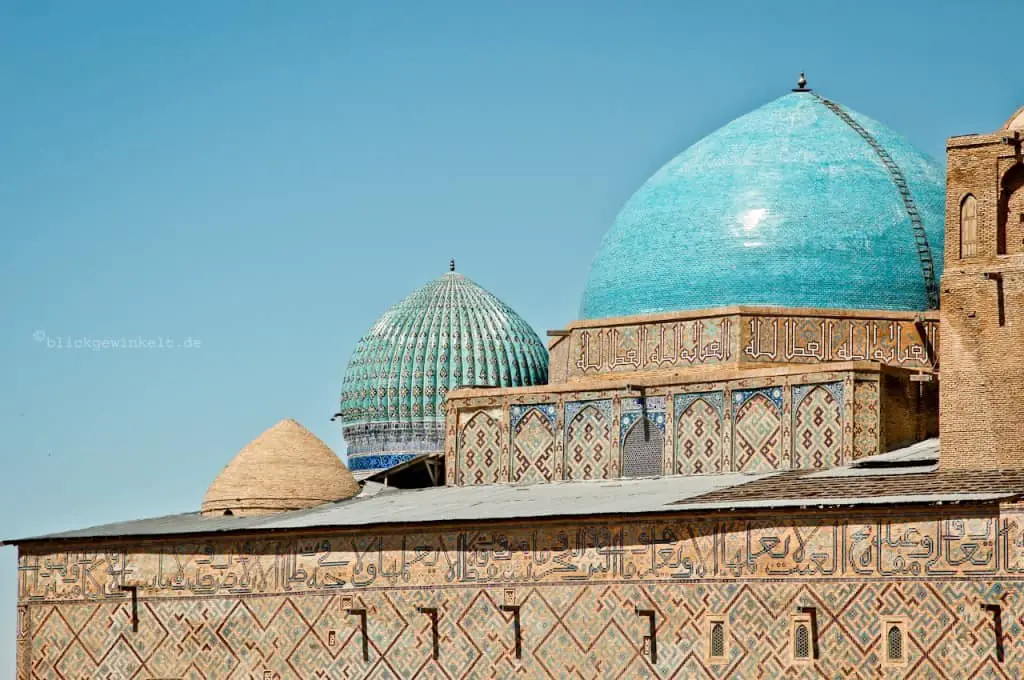 In "Ice countries" like Greenland, Antarctica and Iceland there is no story needed. The view of the ice is enough. I am really in love with ice. Svalbard would be definitely another destination or Lappland in Winter.
Sometimes it´s pure coincidence how I get inspired: Recently I got a contact to Tadjikistan and since I saw pictures and read about the country I am totally hooked.
That sometimes gets to an extent, that I can´t let off this travel idea and I bite into it like a Pit bull, altough everything goes wrong beforehand, I still go there.
Say so: I am sometimes more, sometimes less inspired, but actually every journey can become the best of your life, it only depends on your own attitude. 
5 Days, 5 Female Travel Bloggers About Travel Inspiration – Day 3 with 6 Grad Ost