Spending a day at the Khouang Waterfalls and with the Moon Bears
Only 29 km away from Luang Prabang and a little hike through a forest you will see an amazing wonder of nature.
The Khouang Waterfalls in Khouangsi
Turquoise waterpools and cascades were formed long ago. A place to stay forever….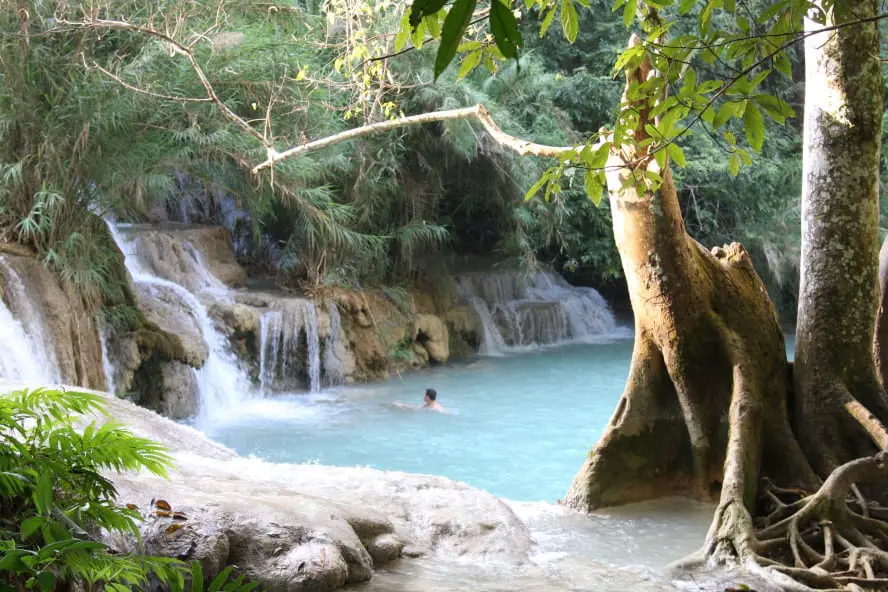 Swimming in the natural pools or watching the big waterfall from a bench makes you wanting to stay. Stay. Stay.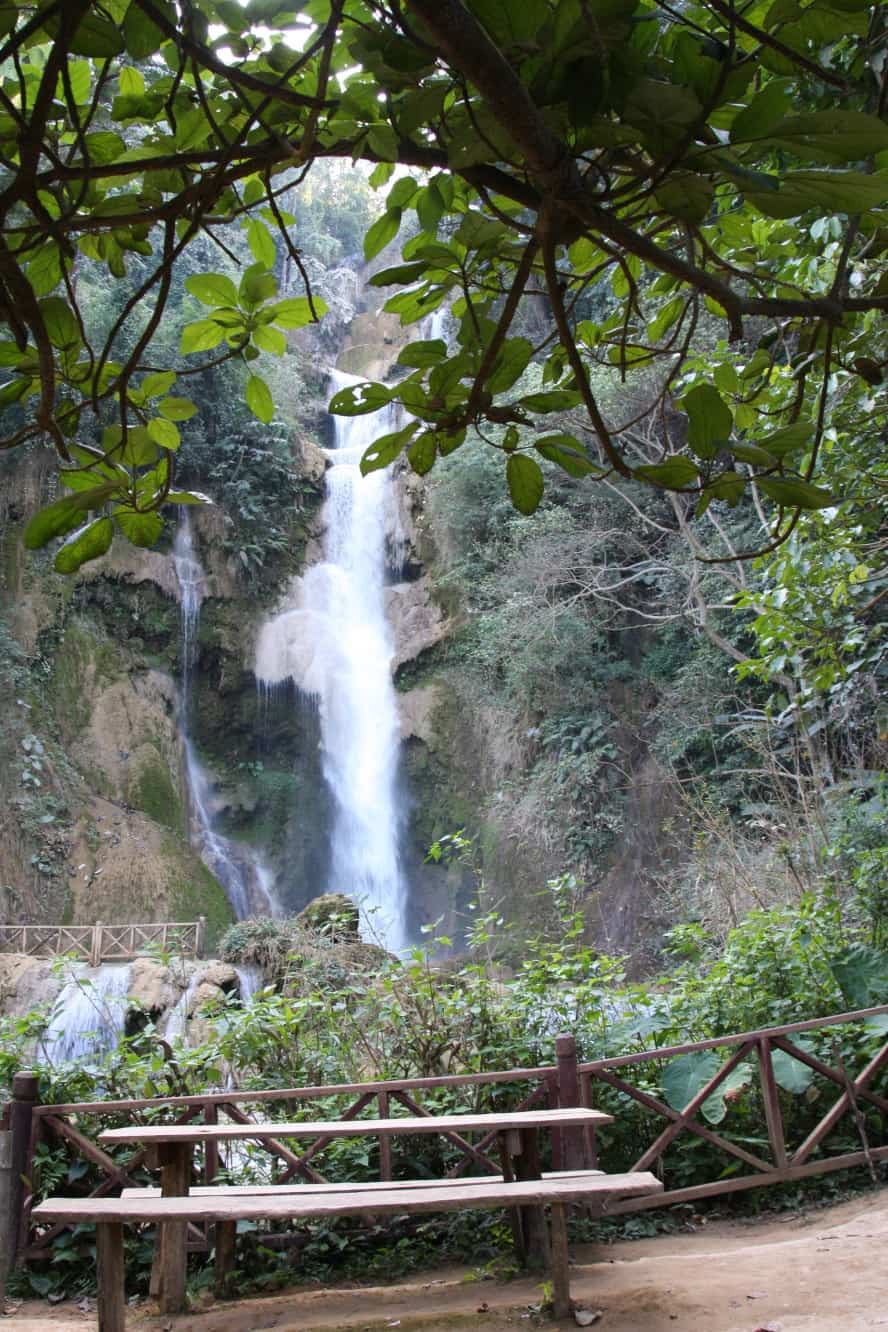 Children are swinging on a rope and jump into the warm turquoise water, families and hikers are having picknicks and enjoy the view in the shade of the many trees.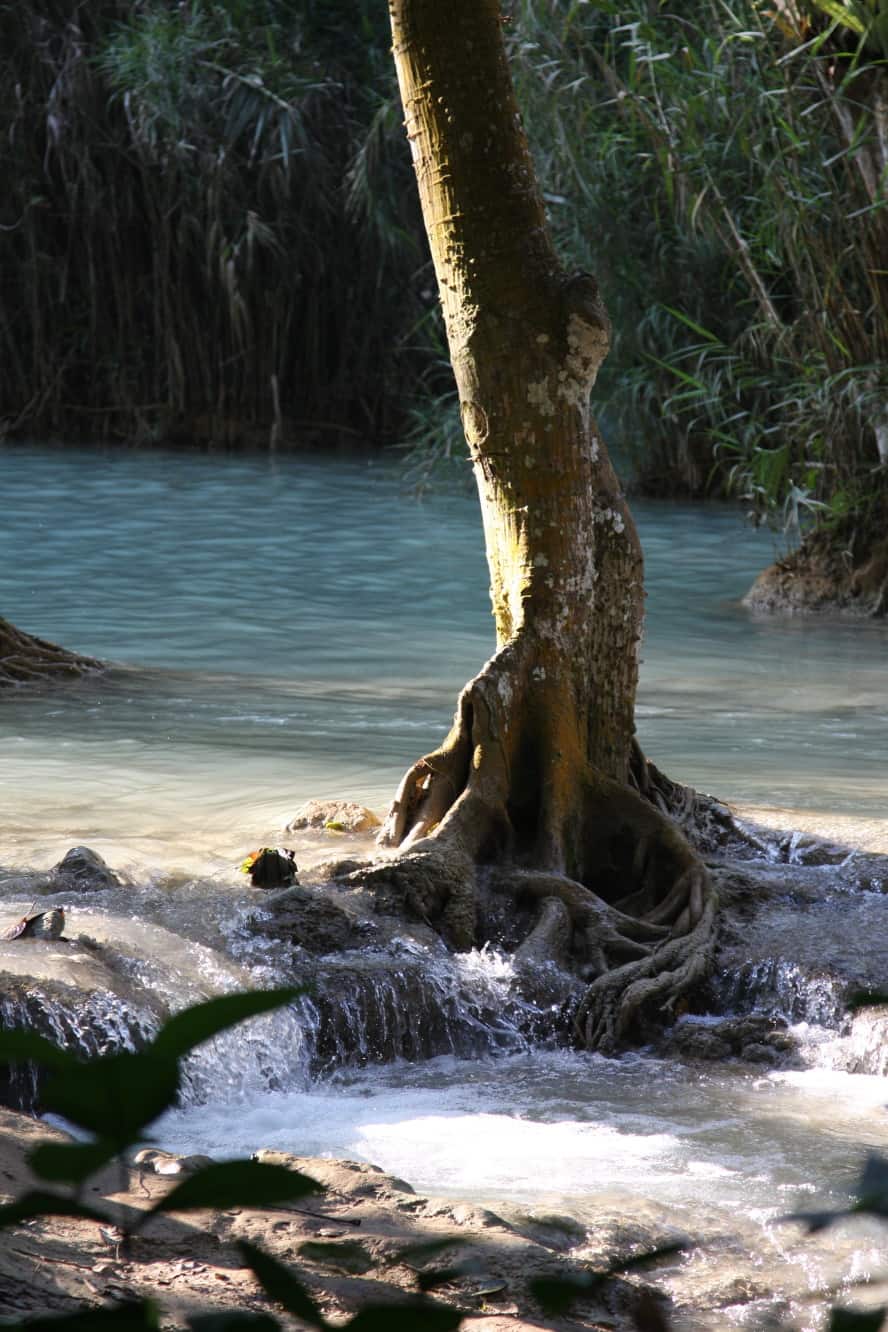 Lazy, shy bears
Walking back I stopped at the 2003 founded Asiatic Bear Rescue Center. Asiatic Bears, the Moon Bears, were rescued or confiscated from poachers and spend their time now in the Rescue Center.
The bears – when living in the wilderness – are found in China and Asia in mountain forests up to 4000 m.
The Free the Bears Fund cares about the bears. To me the bears seemed shy. (I would be the same if hundreds of people would try to see me through a fence every day). I saw only one bear which was lying lazy in a swing.
If you are in Luang Prabang, Laos it is only a short trip to the Khouang Waterfalls and the Asiatic Black Bear Rescue Center and definitely worth a trip seeing the turquoise beauty and the lazy bears.
You might also like:
TOP PLACES TO SEE IN VIENTIANE
THE SAD STORY OF MR. MONKEY AND MRS. BIRD
CATEGORY LAOS
zuletzt aktualisiert am February 26, 2020