Who doesn't love being on the road exploring foreign countries and regions. But as we don´t have the time or luck traveling 365 days a year (who does), but still want to have some adventures and fun, we recently started with microadventures.
If you ask yourself what the heck are microadventures, well, the term comes from Alastair Humphreys. An author, adventurer and speaker from Britain; as you can tell by his light red hair and British tan 😉 (see below).
When I read about microadventures, it was like: Why did I never think about it?
There are so many places in our surrounding we never explore because our mind is constantly thinking about the next great adventure.
Somewhere.
Far away.
That´s why we started exploring our backyard. (And a little further).
Our tips and ideas for micro adventures at home, when no vacation is in sight
1. Watch this video about microadventures
We didn´t sleep on a mountain (Isn´t it a great idea?). Instead:
2. Get up early
Especially for me it´s hard getting up early. I´d rather stay in my cosy and warm bed whereas Thomas has no problem getting up in the middle of the night. Two hours later I thanked him. We were up a mountain, enjoying the sunrise and the tranquility. No hectic, no crowded summit. The mountain belonged to us.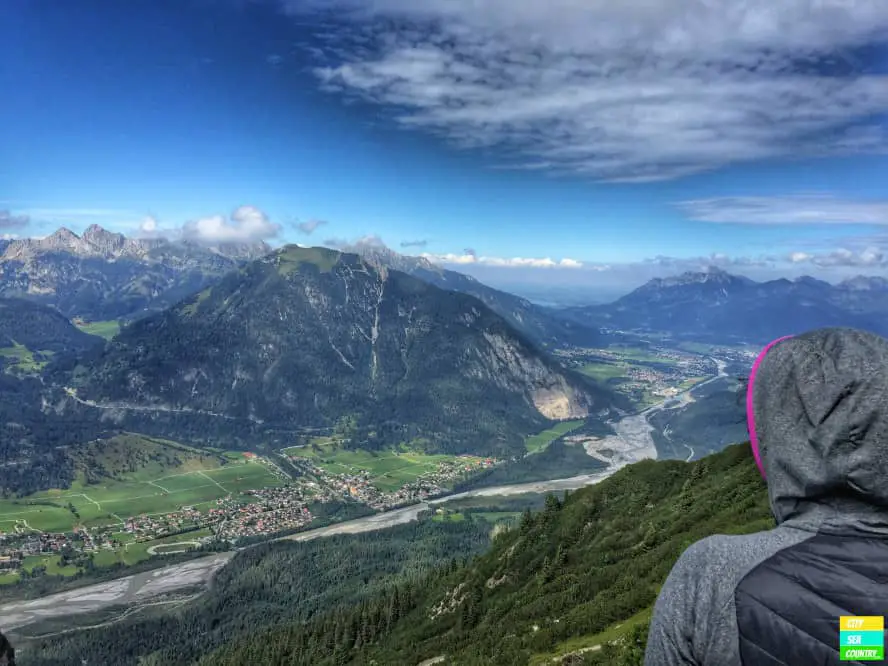 3. Take a c l o o o s e look
Sometimes I feel like we are bulls in a china shop. We stumble around like zombies overlooking the small and beautiful things. Wouldn't it be an adventure taking a closer look at our surrounding. You´ll never know what is hidden right in front of your eyes.
She knows how it works.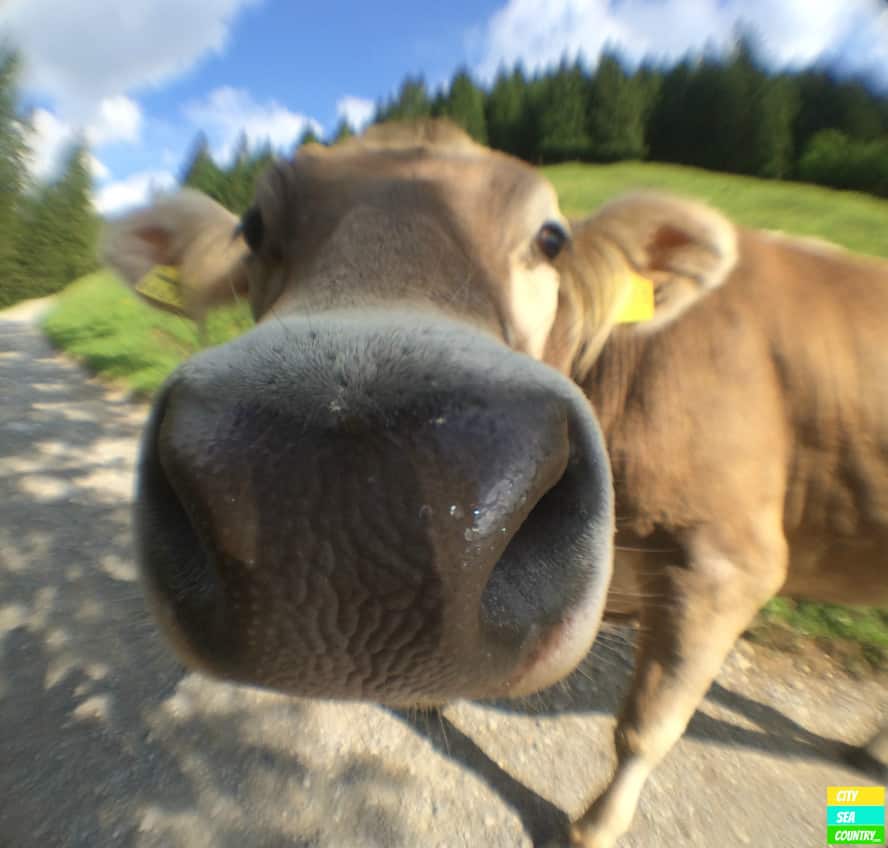 Which leads me to the following:
4. Explore like a child
As a child the world around you is an adventure. Every day. So why not explore your surrounding like a child again.
Walking along a riverbed. You might get cold. You might get wet. Is it worth it? You betcha.
5. Browse the web for ideas
See what your local tourism board is offering. You might get some ideas you had no clue they existed in your local area. You can also search via relevant hashtags in Instagram or Pinterest. You might get some great hints for adventures in your local area.
Hope you like some of the ideas and maybe you´ll find yourself surrounded by only the stars while sleeping on a mountain. Or wading through ice cold water…
If you´d like to know more about micro adventures we recommend Alastair Humphreys' book: Micro Adventures for more ideas on how to enjoy your after work life and weekends.
Do you have any ideas for an adventure while staying at home? Tell us about it in the comments below. Maybe we´ll try them out too. 😉
AFFILIATE DISCLAIMER
Some of the links included on this site are affiliate links, and at no additional cost to you, we earn a commission if you decide to purchase using these links. We truly appreciate you using these links as it helps us to maintain this site.