New Orleans´ French Quarter – My Personal Food Heaven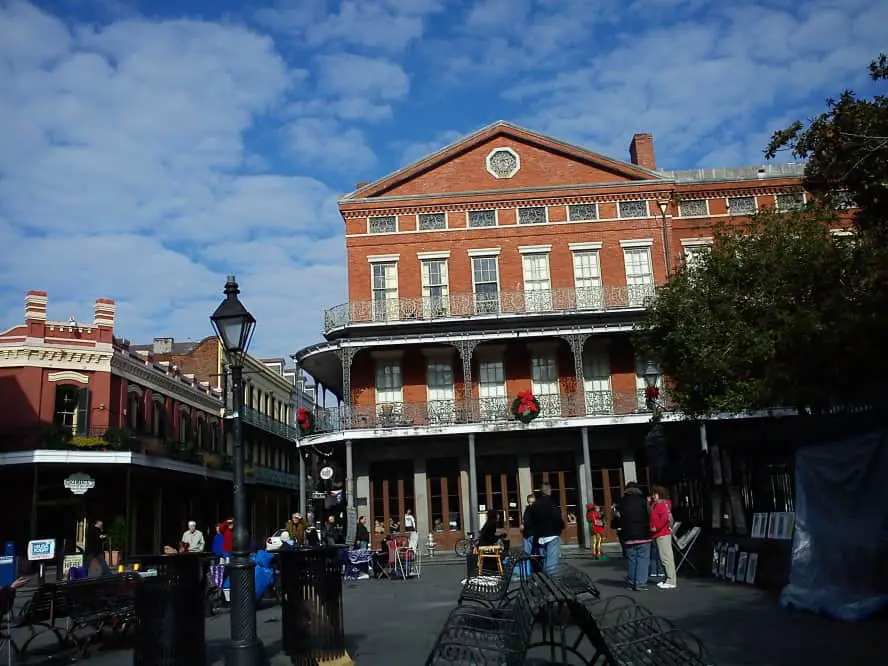 First I have to say: SORRY!
Sorry, because I can´t show you the best food photography or the worst food photography ever.
I was too busy eating, waiting, eating and feeling like in heaven and forgot about taking pictures. I´m sure you know what I am talking about.
There´s certain things in life that I love. One is architecture. And music, culture, food, people. New Orleans has all of that.

– Lenny Kravitz
After walking the streets of the French Quarter in New Orleans I started my mission to find the best food. My journey to Food Heaven started at the famous Café du Monde. Queues after queues. If you want to try the famous Beignets there is a prize for it – you have to wait. Long…
Is it worth it?
Yes. It is. There is a reason why the Café du Monde is famous for its Beignets.
Beig…. What?
Beignets (fritters) are pastries made from deep-fried choux paste and covered with powdered sugar. At the Café du Monde they serve you three Beignets and I loved them with Latte or you can try them with a hot chocolate.
After finishing my beignets and having a chat with a family from Florida sharing the table with, I cleaned my mouth and clothes from the powdered sugar (don´t be afraid – no one is looking great while eating Beignets) and headed outside.
Across the street was my second goal. A restaurant serving the famous Gumbo. (Meanwhile I was walking along the streets of the French Quarter).
Gumbo?
As a starter I had fried onions. Delicious.
There are various types of Gumbo. I had Gumbo with a dark roux, chicken, vegetables and it was served on rice. Gumbo is a traditional dish from Louisiana. If you are in Louisiana you should try the Gumbo. It has because of its ingredients like garlic, onion, bell pepper, parsley, cayenne pepper, other spices and the dark roux a special taste.
I am sorry I can´t include beautiful pictures of all the food I ate but I was so busy eating the menus and hunting for the ingredients to cook the meals at home.
Hunting for the Perfect Gumbo Seasoning in New Orleans
No use to explain it will never taste as good at home as in the place you try it. But still. It´s a great gift if you are not the "Chef of the Year" and if you are – you should get your seasoning and try it yourself.
If you are not lucky enough to get the seasoning in New Orleans you might try this one:
Where is your personal Food Heaven? Please leave a comment and tell us about your favorite dishes.
This article contains affiliate links. If you purchase via a link I receive a commission at no extra cost for you.
zuletzt aktualisiert am May 21, 2020