The Morning Market In Pakbeng/Laos
The best way to explore exotic food and products is by going to local markets. The colors, products and odors can be overwhelming in good and bad ways but you should not miss it. The best time is early in the morning to get a real feeling about life in Pakbeng at the Mekong River.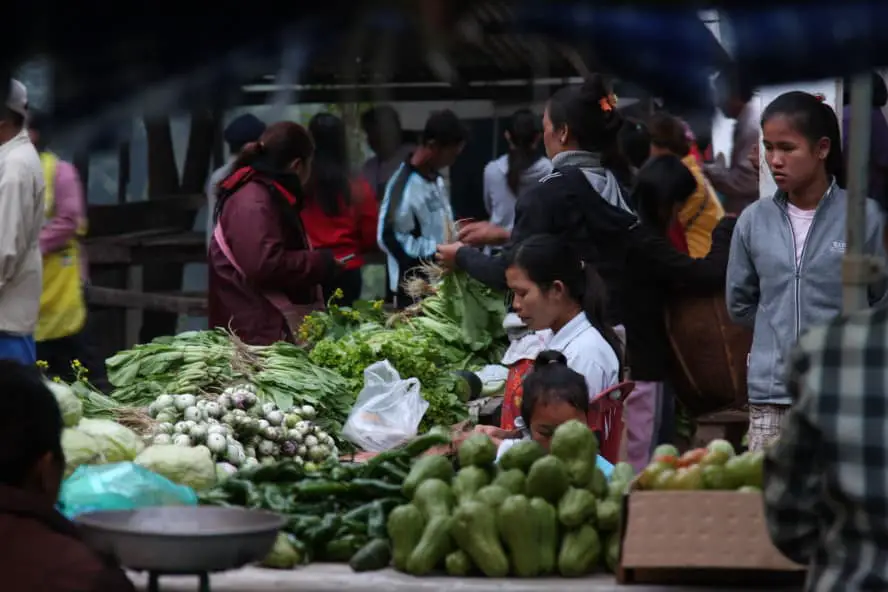 My favorite discovery was buffalo skin. It is displayed on old wooden tables; cut into stripes with all the bristles still on. The buffalo skin will be fried and you have a yummy snack (at least they say). To be honest: I didn´t try it. To me the buffalo skin looks more like a tooth brush than a snack.
I am curious about trying new things in foreign countries but if my stomach bends by only thinking about it it´s better just watch others eating fried humongous spiders or fried snakes in Cambodia and seeing their funny faces.
While I was wandering around trying to avoid to hit my head on the roofs of the market I encountered amusing stuff and things forcing me to turn around immediately. Meat lay on the ground surrounded by flies. A Laotian stripped down a bull skull at the end of the market. The sound of cracking bones gave me a shiver.
I made my way back to a woman and watched her cooking.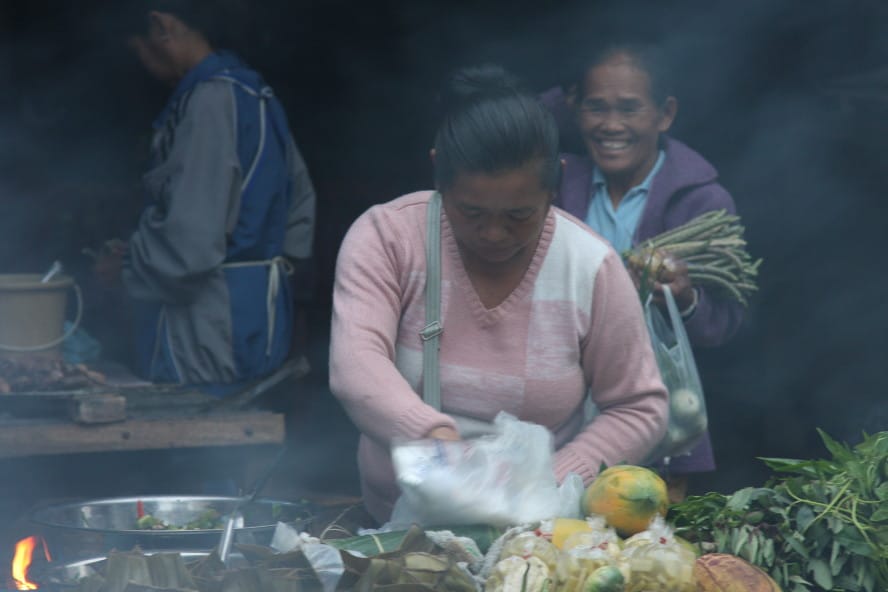 Outside the market a man was carrying a bench while driving his moped, an elderly woman wore socks in her flip-flops altough it was hot and I saw the "original Red Bull". Until this day I had no clue that this energy drink originates from Asia. Maybe because of the fact I don´t drink energy drinks. They taste to me like liquid gummy bears.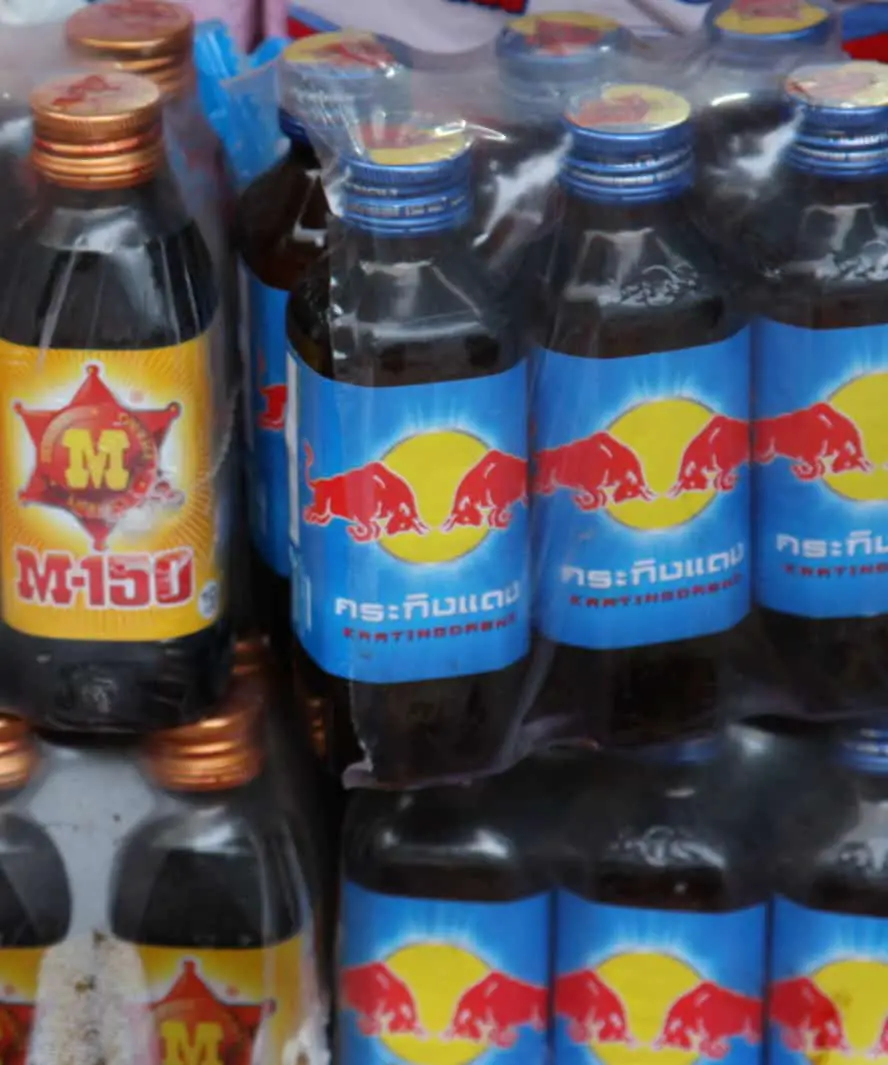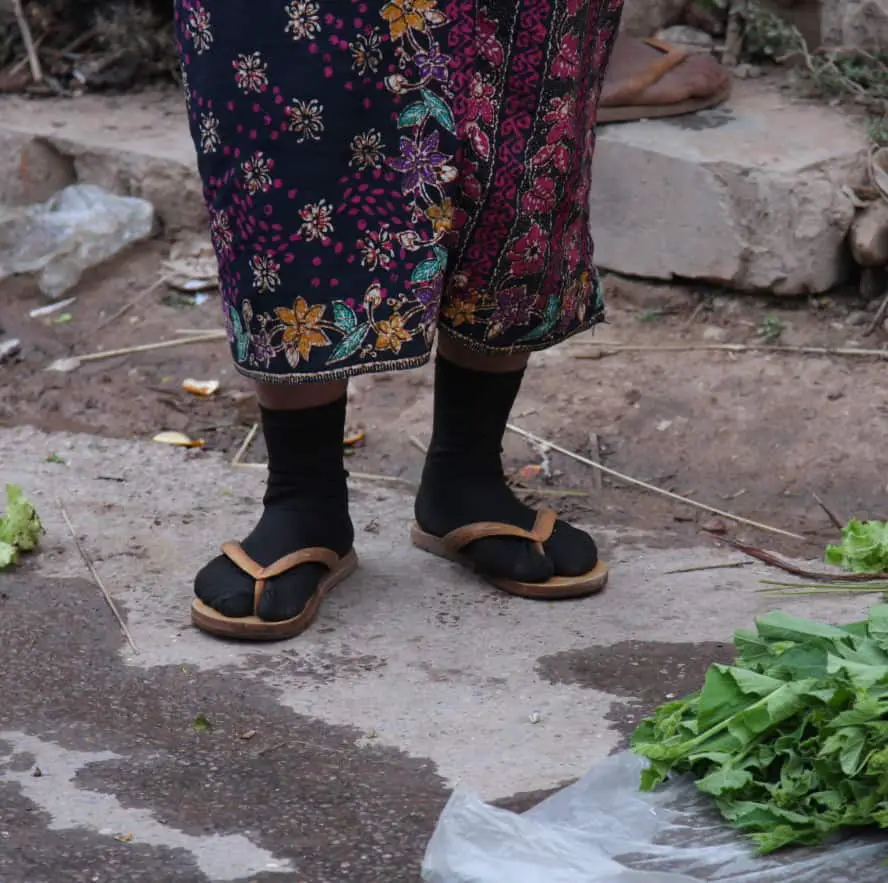 You might also like:
FRIED TARANTULAS AND SPIDERS – CAMBODIAN DELICACIES
ALONG THE MEKONG – FROM HOUEI SAY TO LUANG PRABANG
AT THE KHOUANG SI WATERFALLS – TURQUOISE BEAUTY AND LAZY BEARS