There's something very, very exciting I want to share with you today.
You haven't heard of me in a while (at least when it comes to the english part of CitySeaCountry).
I was busy creating German blog posts and stopped writing in English. Now I'm back.
But that's not the really exciting part.
The really exciting part is what I'm creating behind the scenes. A project that is true to my ?.
Let me introduce you to The Female Travelpreneur: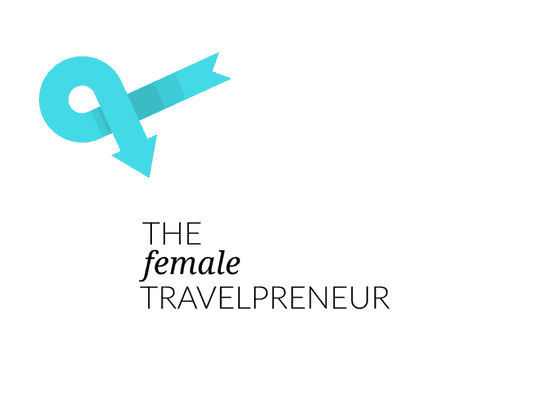 If you know me or read some of my past blog posts you know that I really love to travel (what a surprise, as CitySeaCountry is a travel blog) :).
What I also love is talking about, being an entrepreneur and learning more and more about entrepreneurship; a travelpreneur (travel+entrepreneur) to be precisely (#thefemaletravelpreneur).
What does it mean to me, being a female travelpreneur?
A travelpreneur is an entrepreneur or business owner who runs a location independent business and who loves to travel and work from anywhere in the world (= having the freedom to work when and where you want to).
What is the difference of being a travelpreneur vs digital nomad?
First, I don't like the term digital nomad. It reminds me of traveling around the world with a backpack and a laptop, which is okay, but not my cup of tea/coffee.
For me a digital nomad is also someone who burns all the bridges and travels from place to place living in hostels or cheap places (I might be wrong…) with some, but not a real plan where it all takes or leads them to (business and travel wise).
Nothing wrong, but not my kind of style.
A female travelpreneur is an entrepreneur who has a homebase she loves, but who also wants to have the freedom to travel as often and when she wants.
WHAT IS "THE FEMALE TRAVELPRENEUR" ABOUT?
The Female Travelpreneur is an digital/online magazine packed with inspiration, interviews, advice from and for the female travelpreneur,

who wants to build and grow a location independent business to work from anywhere in the world (or from the home base).
The first issue will be coming out soon and I already interviewed some very interesting and successful female travelpreneurs and business owners who run location independent businesses.
There will also be tips on how to run a successful business. All the good stuff you need to know to stay sane, to be organized and to be successful while having the time of your life (screw the hustling).
If you think this might be interesting, you can sign up for the waiting list to be the first to get notified when the first issue comes out.
You can join and be the first to receive the FEMALE TRAVELPRENEUR MAGAZINE for free.
WANT TO BE A CONTRIBUTOR, BE INTERVIEWED OR ADVERTISE IN THE FEMALE TRAVELPRENEUR?
If you want to be a contributor, be interviewed or advertise you can send me an email.
Before you do so, please read the guidelines below:
CONTRIBUTOR, INTERVIEW
To be part of The Female Travelpreneur magazine as a contributor (guest article) or to be interviewed you must have the following requirements:
you are the owner of an online business you can live from 100%
you have something to valuable to share in the following categories:

an interesting story how you made it happen (how you succeeded and tips for other fellow female travelpreneurs)
strategies on how to run a successful location independent online business (doesn't have to be exclusively in the travel industry)
organisation, motivation, how to tips, on how to start, run or grow a location independent online business
Contact: [email protected] (subject: Contributor in The Female Travelpreneur)
ADVERTISING
If you are interested in advertising in The Female Travelpreneur online magazine contact us via [email protected] for rates and publishing dates. (subject: Advertising in The Female Travelpreneur)
Yours,
Christina
zuletzt aktualisiert am February 4, 2023