Blogging in challenging times: Giving up or having faith, staying positive and working on the blog?
In this weird time it is easy to want to quit, especially as a travel blogger. 
But I always try to find something positive in every situation.
We cannot control outside circumstances, but we can definitely control how we feel.
This is what I concentrate on right now:
1. Focusing on the mindset
Focusing and working on my mindset doesn't seem like it helps to grow my blog in these weird times traffic wise or income wise. 
But in fact it is the one thing that will grow my blog because working on my mindset is what helps me to stay committed, especially in this time.
I believe that working on mindset is the most important thing ever. More important than having a strategy. 
I would even go so far and say that having the right mindset is 80% of the "work" and having a strategy is 20%.
A fun thing to do, especially in times, when you cannot control the circumstances around you (you can never control them anyways), is creating a vision board or dream board.
I have a Feng Shui background and I created a Feng Shui inspired vision board template. So if you want to get inspired, dream big and focus on what you want (instead of worrying and getting crazy), you can create a dream board too.
Plus it's really fun to do (I am going to create a new one for myself as well).
You can get it here: Feng Shui Vision Board template
2. Working in a smart way on the blog
Besides working on my mindset I also spend time to do some "spring cleaning" on my website. 
This is all about:
I spend time to update old articles that deserve some attention but I never had time to do so (or was working on other stuff). Especially older articles in German about my trips around my home country Austria. I'm sure when we are allowed to travel around our own countries again, that people are looking for inspiration.
Getting rid of tags and categories
I also get rid of tags and categories and old articles I don't need anymore or I will redirect them.
Writing articles I always wanted to 
Another item on my to-do list during the quarantine is to write articles and blog posts I always wanted to write, but never had time for it because I was busy writing articles from the latest trips. Now that I'm glued to my couch 🙂 I can finally write them.
Concentrating on advertising (Ezoic)
Because income from affiliate links, especially the ones that are related to travel, are down to zero, I concentrate on optimizing my posts for advertising via Ezoic. (= looking for keywords with a good PPC)
There is a quote by Tony Robbins that is perfect for this time:
"Energy flows where attention goes."
So let's be positive and work towards our goals, especially in this challenging time.
More about blogging:
Blogging For Beginners – Setting Up Your Blog For Success
Pros And Cons Of Blogging
The Best Blogging Resources And Tools
How To Start A Travel Blog
How To Start A Travel Blog And Make Money
Christina Leutner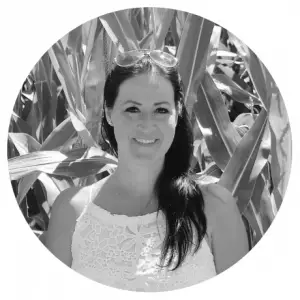 zuletzt aktualisiert am February 27, 2023