The three cities Delhi, Agra und Jaipur build the Golden Triangle in India.
Here are some of the best places to visit in this area of India.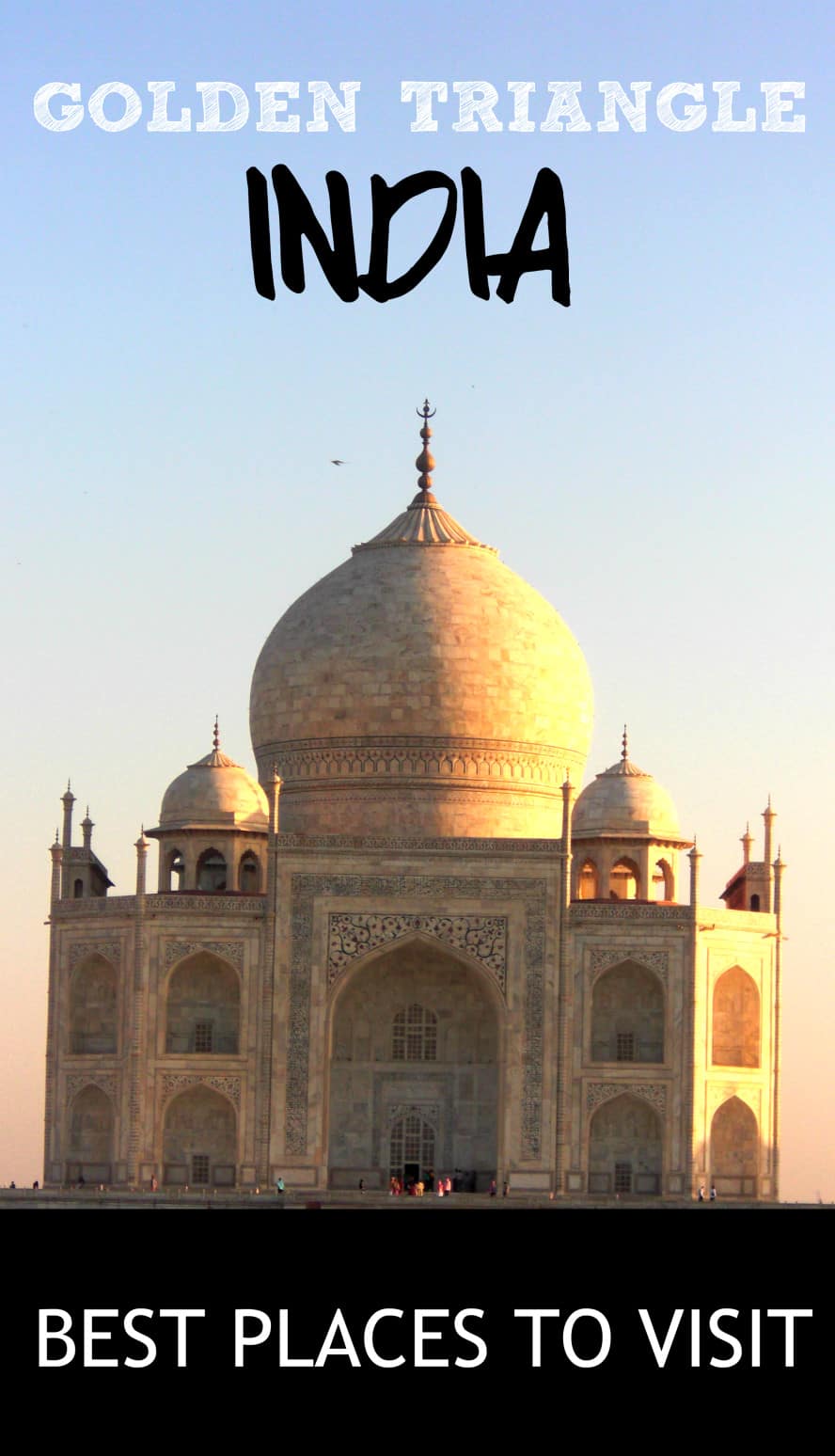 Agra Area:
Fatehpur Sikri
Fatehpur Sikri was built by mogul Akbar and left behind as a ghost town. Water problems faced the people to leave Fatehpur Sikri in former times.
Taj Mahal
What would be a visit to India without seeing the Taj Mahal?
It is one of the most famous buildings in the world. Shah Jahan built this mausoleum for his favorite wife.
About 500 kg of gold have been used for the Taj Mahal.
Sikandra
Sikandra is the mausoleum of Akbar at the outskirts of Agra.
Jaipur Area:
Palace of the Winds – Hawa Mahal
The Palace of the Winds is a wall (high screen) where the women of the royal household were able to watch behind the windows the festivals in the street without being seen.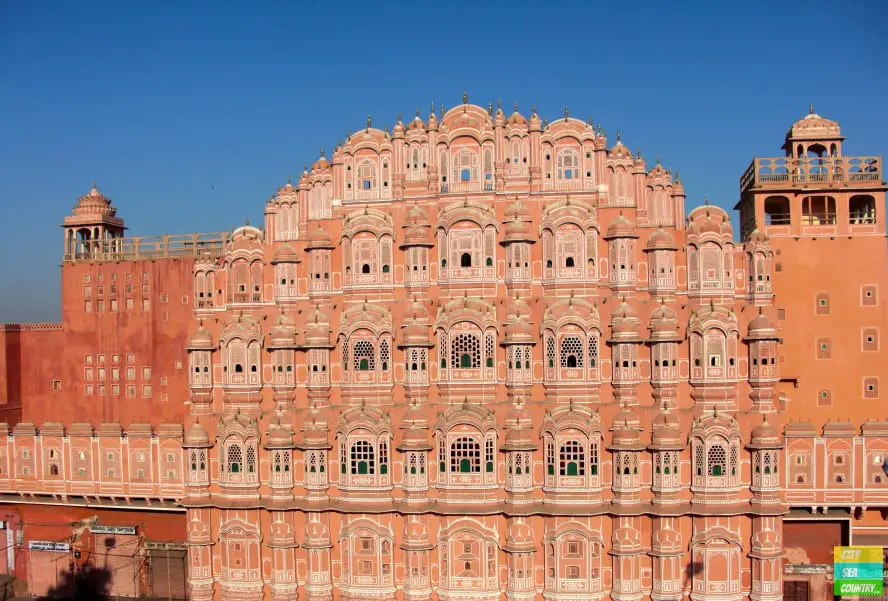 Jantar Mantar
Jantar Mantar is an observatorium in the middle of Jaipur. You will find a 23 meter high sundial as well as the Jai Prakash Yantra. These are two hemispheres showing the vault of heaven.
Amber Fort
The Amber Fort is located outside of Jaipur and is located on a hill. You can walk up and down or ride up with an elephant. It is one of the most visited places in the Jaipur area.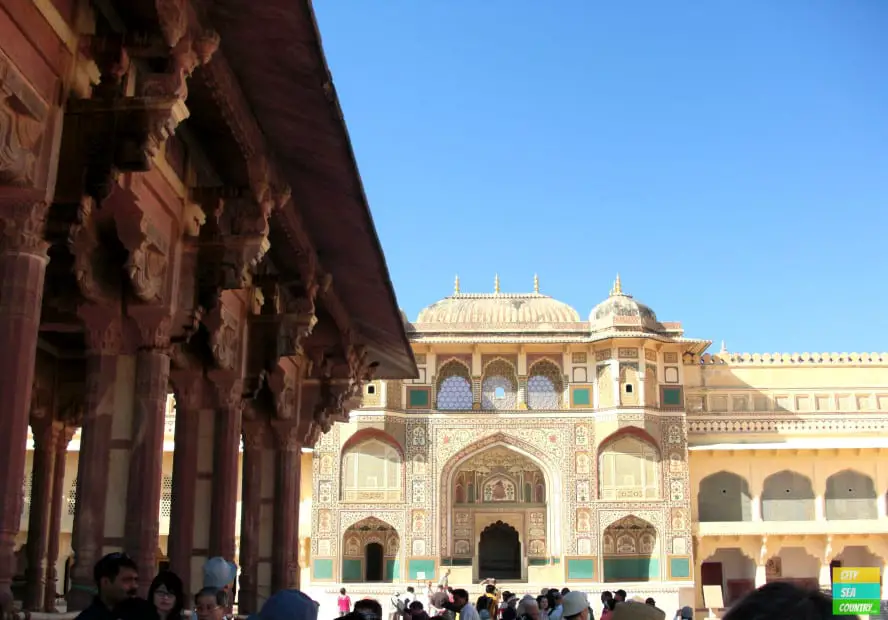 Which place would you like to visit?
You might also like: